Sales Trends and Predictions for 2023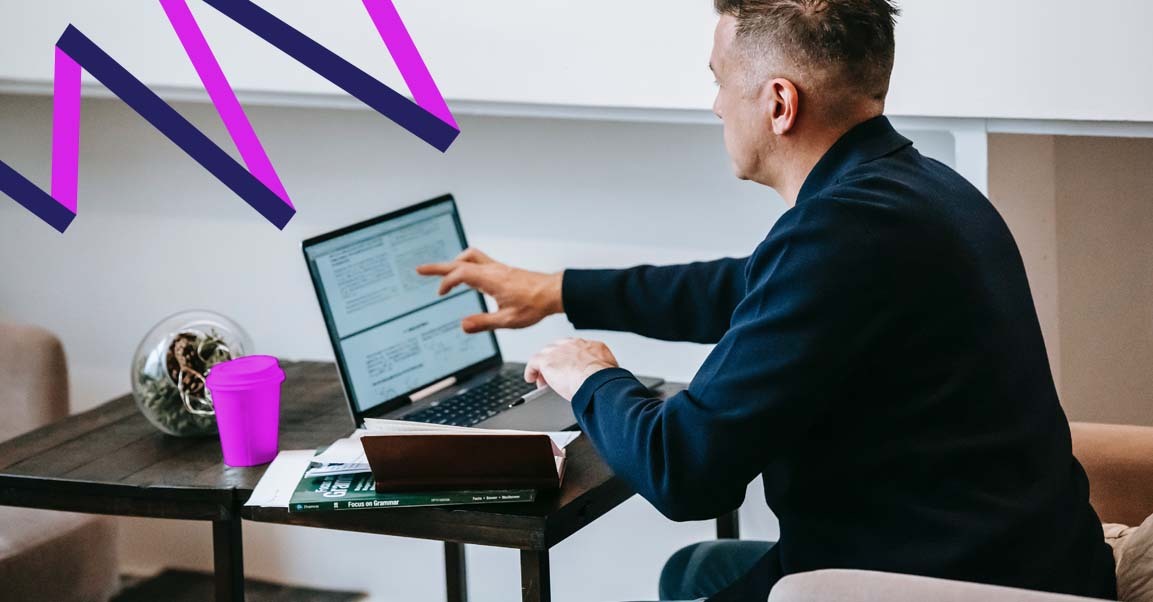 2023 sales trends and predictions
Final thoughts
2022 was a rollercoaster for most businesses.
From the tech industry losing $7.4 trillion in just 12 months to those ever-rising inflation numbers, it looks like the universe still isn't done throwing us curveballs.
That doesn't mean we're all doomed, though.
A number of positive developments are happening in the background, such as the happy outlook for e-commerce and IT. If anything, these obstacles simply prove it's more important than ever to stand out in the market.
Thankfully, it looks like 2023 could provide a few opportunities to do just that.
Read on to explore some of the sales predictions that will shape how we sell in 2023 and give your team some ideas about what's coming next in your industry.
This post covers:
Sales automation
AI sales training software
Value-based selling strategies
Customer success
Video vs. text in sales material
Focus on monetizing existing customers
Want better results from cold emailing?
Use Mixmax to increase your reps' productivity and achieve pipeline success.
2023 sales trends and predictions
1. Sales automation will become even more popular
While sales automation may seem to take away from creativity and personalization, the opposite is actually true.
When you delegate repetitive tasks like updating Salesforce records or manually setting follow-up reminders to automated tools, it allows you more time for creative thinking and personal interactions with customers or leads.
Even better, you'll have more opportunities to perfect your strategies: Will you use that extra hour to personalize new messages to leads? Do some in-depth research on a high-profile prospect? Or perhaps attend that virtual sales training conference you thought you didn't have time for?
With the right automated tools at your disposal, you might have enough time to do all three.
2. Sales teams will use AI sales training software
With the number of businesses that use AI rising by 270% in just four years, it looks like this trend is here to stay.
Ever wished you had a teacher for your teachers?
As part of the big AI boom, AI-based training software is about to make that a reality.
Software like SecondNature can help your sales reps master new sales tactics and techniques through role-playing scenarios powered by AI, which can also monitor and track their progress.
This insight is especially useful for sales managers who want to make sure their employees are staying on track with their career progress.
The best part of it all? With a robot overseeing your training efforts, there's no need to hire an expensive coach or consultant.
Watch this interview with Director of Sales Florin Tatulea as he talks about his top sales prediction, including the role of AI in sales.
3. Value-based selling strategies will be essential
As inflation rises and budgets shrink, sales teams should expect their leads to grow more hesitant to complete a purchase than they may be used to.
Thankfully, there's a solution. Value-based selling strategies are a great answer to this issue. By nature, they're designed to target customer needs even before you've sent them an offer.
They've already proven incredibly successful, with 87% of high-growth businesses reporting using a value-based approach to their sales tactics.
So, how does it work? Rather than sell a singular result that your product/service will provide to a client, a value-based strategy would instead focus on the bigger picture by outlining every advantage it offers.
Essentially, this all boils down to knowing what you're selling and the reasons that make it the best choice for each individual prospect.
4. Customer success is key
From crafting the perfect email subject line to measuring sales productivity, you do a lot to secure new customers—and keep them. So, it only makes sense that more teams start prioritizing customer success in 2023 and beyond to maintain retention and momentum.
Customer success is more than just helping customers use your product or service: It's about providing them with ongoing value and making sure they're happy with their experience with you.
One of the best ways to achieve this is by securing a quarterly business review (QBR) meeting with them to ensure everyone is happy and all needs are met. This also gives CSMs the opportunity to explore new use cases with the customer, which could result in an upsell.
See how Insightly was able to book 4x more QBRs within two quarters with Mixmax.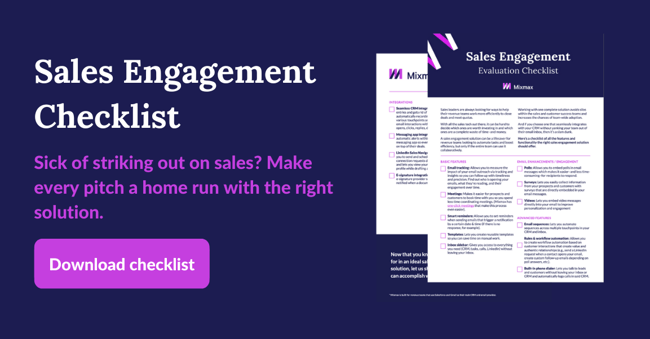 5. Video will trump text in the sales process
You can blame TikTok and YouTube for our crappy attention spans, but it's obvious that video content is only going to keep growing within the business world (and everywhere, really).
This is good news for sales teams, though, as even just a short clip can provide impressive results. According to Vidyard, 71% of sales pros agree that video email outperforms text-based email.
Some reasons to consider a pivot toward video-first sales content are:
Video is more engaging than text. When it comes to your product, you don't want your prospects to zone out for even a second. That's why video is a great way to keep them attentive and eager to learn why they should accept your offer.
Video is easier to understand than text. It's one thing for your prospects to read about how awesome your products or services are, but it's another thing entirely for them to see what you're selling in action.
Video is more memorable than text. We live in a world of distractions, so it's important that your sales content stands out from the sea of other messages fighting for your prospects' interest. Video is an excellent way to do this, as it can help you create a unique, attention-grabbing impression that will stick with your audience.
As a bonus, some video-sharing software have great analytics tools that tell you who's engaging with your sales videos and when to follow up–and who's driving the most views in your team.
Fun fact: Mixmax has a Vidyard integration that makes it easy to add sales videos to emails.
---
Related: 5 Ways to Improve Sales Process to Boost Team Efficiency
---
6. Social selling will only become more important
Ten years ago, the art of engaging with your audience on social media might've been a mere side project. Today, it's the backbone of most businesses.
If you want to be part of the 78% of salespeople outperforming those who don't utilize social selling, it's a good idea to add this to your list of 2023 sales resolutions.
What's in it for you, you might ask? Good question.
It's cheaper than traditional marketing trends. You can use free tools like LinkedIn's InMail platform, Facebook Groups and Messenger, Twitter, and Instagram DMs to directly access your prospects and engage with them on multiple channels.
It proves your spot as an industry leader. Social signals (i.e., follower count, high-quality content, etc.) are a strong indicator of relevance and engagement, which can help convince prospects that you're a true expert in your field.
It attracts high-quality prospects. Simply put, people who engage with your content on social media are more likely to qualify as a lead than those who don't. You're also not wasting your time on leads who might want nothing to do with your business—if that were true, they wouldn't be interacting with your page.
7. More focus on expanding revenue & monetizing existing customers
Finally, more businesses are likely to focus on maintaining existing customer relationships than on finding new ones. This is especially true in industries where customers have a high lifetime value, such as financial services or e-commerce.
With an expansion revenue strategy, businesses would put their efforts into growing revenue from current clients: This can take the form of cross-selling and upselling products or services, as well as expanding their offerings to new markets.
Of course, that leaves less time to attract new business, but results in a much more sustainable approach in the long run.
Final thoughts
Based on these sales forecasts, the future will offer a range of opportunities for sales teams to take advantage of throughout 2023. Still, teams will need to understand the impact each development could have on their business to successfully overcome some of the market's current and upcoming challenges.
Want better results from cold emailing?
Use Mixmax to increase your reps' productivity and achieve pipeline success.