Close more deals
Maximize selling time so you can exceed quota. Automate tedious CRM updates and stay on top of follow-ups from prospecting to closing.
Generate more pipeline with better sequencing for full-cycle AEs
Move deals forward with real-time prospect activity alerts
Save top-performing emails as templates for the team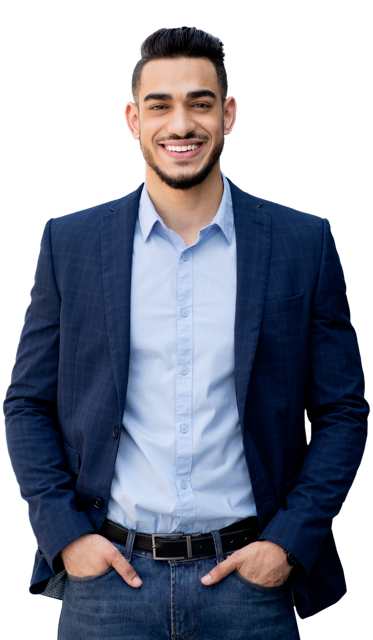 Manage deals without ever leaving your inbox
Track and manage all of your Tasks without leaving your inbox. Cycle through email and phone Tasks quickly - whether your Tasks live in Mixmax or Salesforce.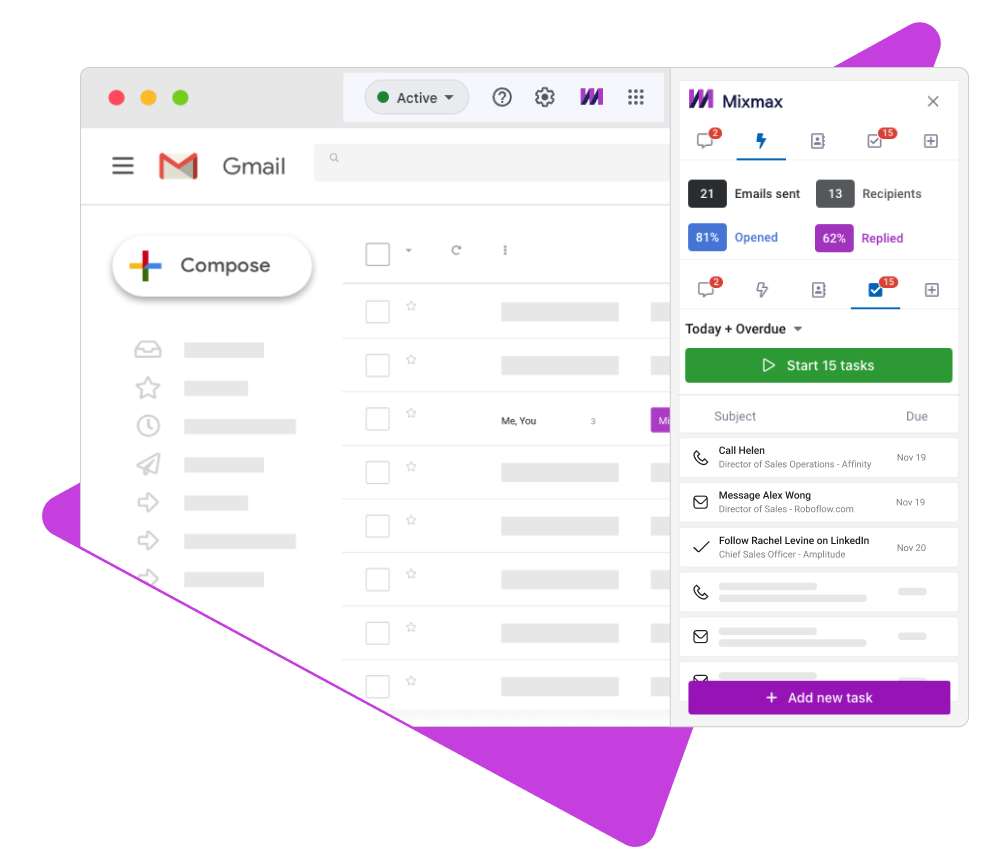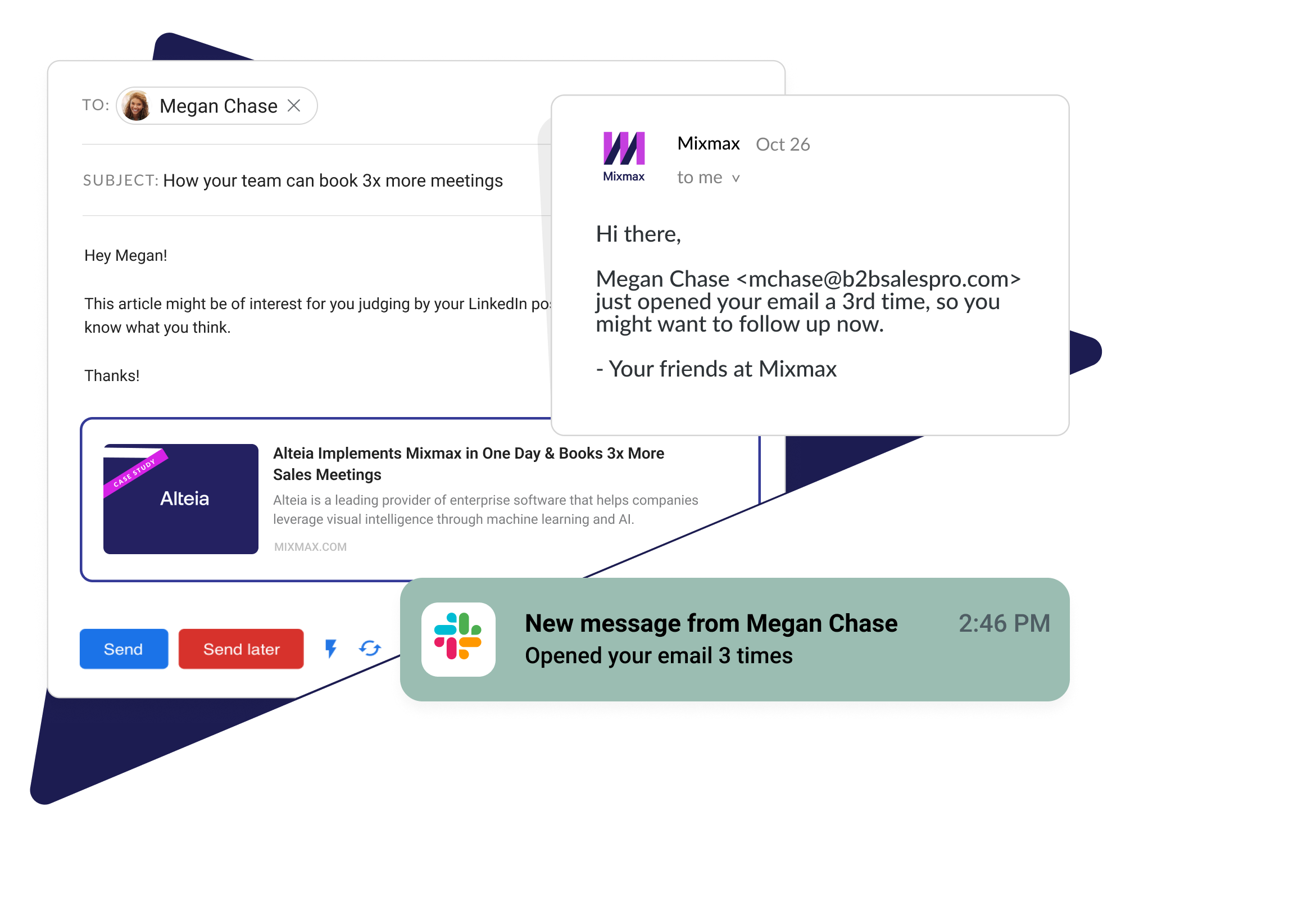 Never miss an opportunity
Track exactly which prospects are engaging with your emails and when. Receive real-time notifications when prospects are taking action on your email - all monitored without leaving your inbox.
Save time with email Templates
Writing the same email again and again? Save your most effective emails into time-saving Templates such as case study content or ROI calculators. Share top-performing Templates across the team.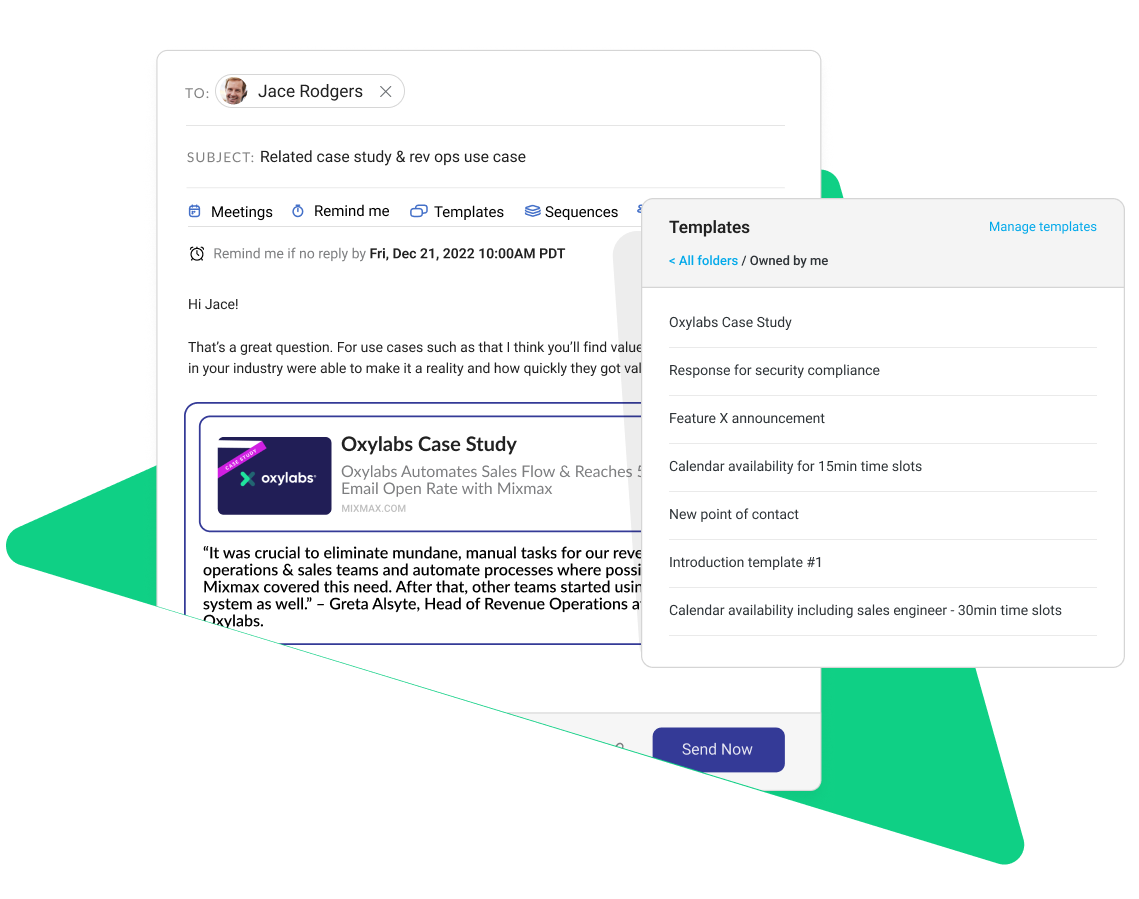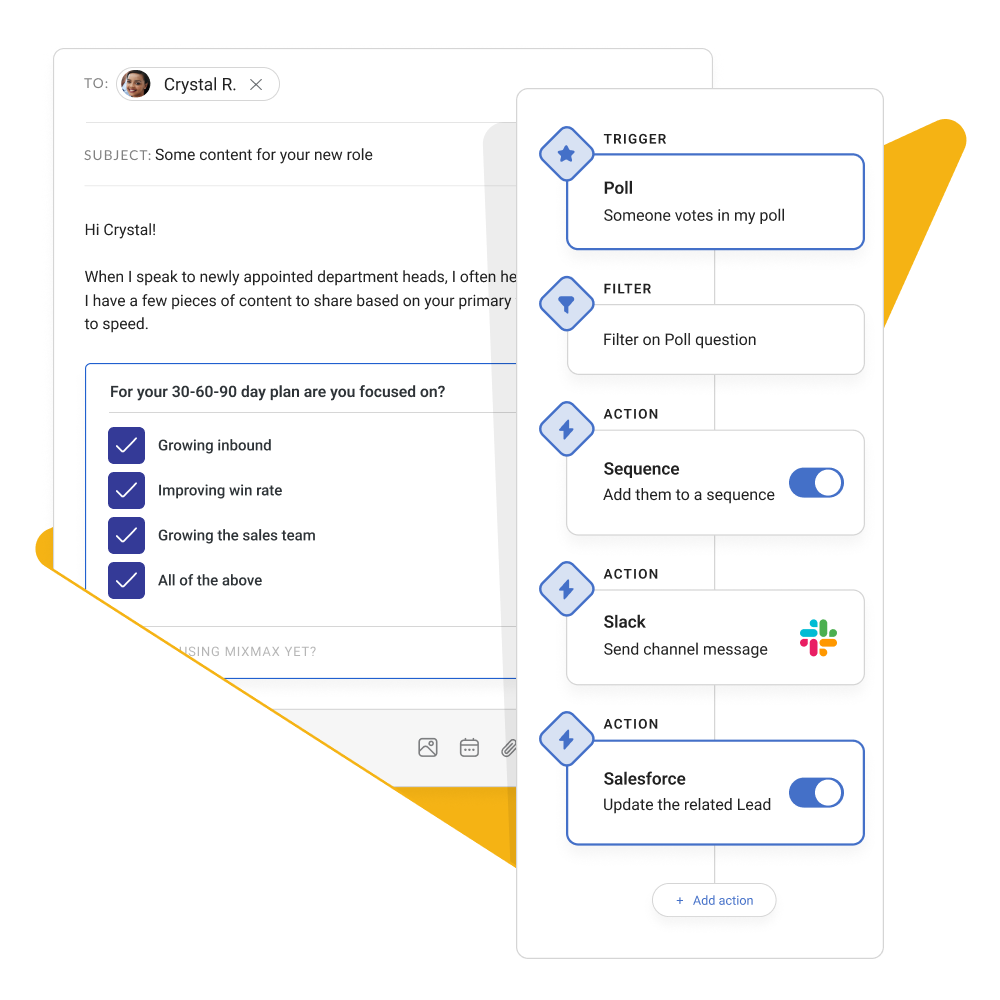 Increase reply rates with Polls and Surveys
Getting ghosted? Prompt a quick reply by embedding Polls so prospects can respond with one click. Trigger automated follow-ups or Salesforce updates based on Poll answers.
Say goodbye to Salesforce updates
Automate the details away and take back time to sell more. Magically save all your activity and updates to Salesforce. View, edit, and create Salesforce records without leaving your inbox.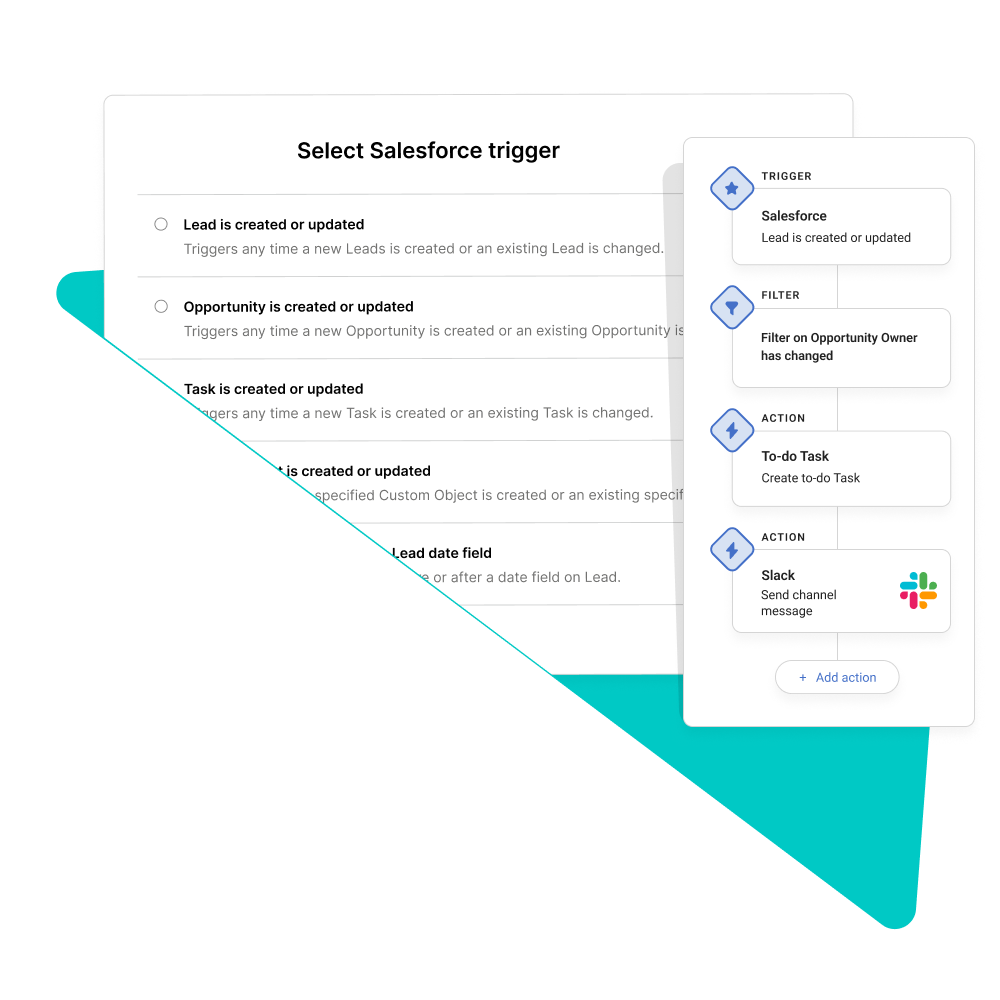 "AE must have! The platform is intuitive to use from the start. The implementation took less than an hour to set up. Their Rules feature saves me at least an hour a day automating responses and updating Salesforce fields."

Raymond Lin 

Account Executive @ Mixpanel
"I love having all my Salesforce data right on the side of my inbox, so I don't have to search for contact details in SFDC. Their Rules features saves me at least an hour a day automating responses & updating Salesforce fields."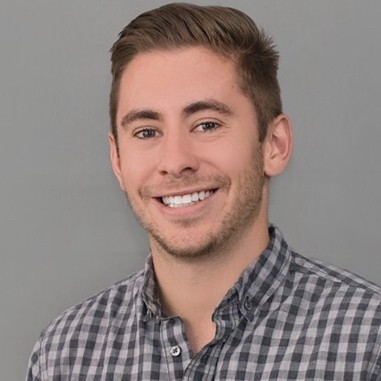 Brian Collins
Sales Enablement Manager @ Meltwater
"I've seen teams that have AEs on one tool, SDRs on a more complex tool, and account managers just using regular email. Having the same tool for all revenue teams not only promotes collaboration but also ensures we are all on the same page."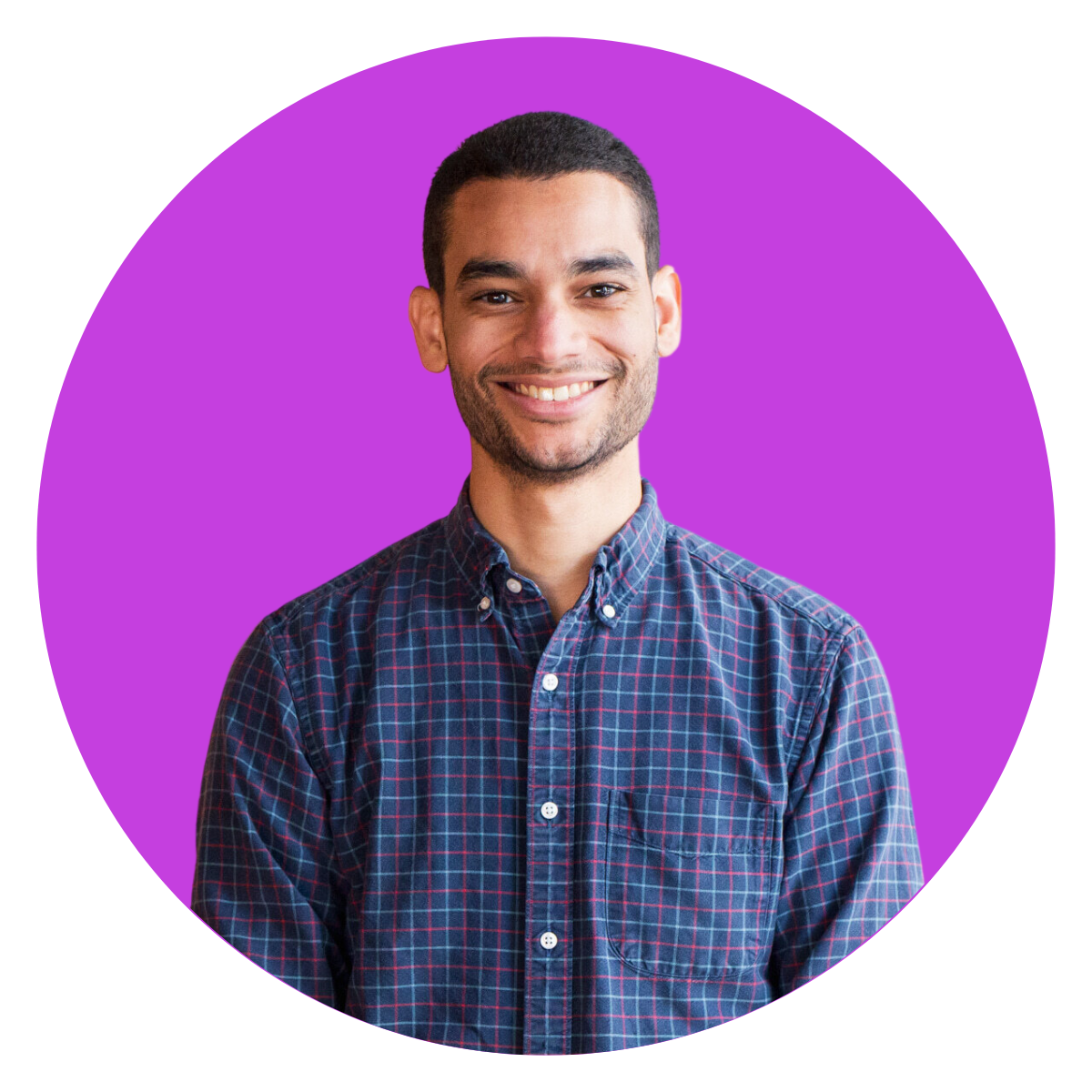 Chris Flores
VP of Marketing @ Bennie