Refer Mixmax and earn up to $550
Introduce us to revenue leaders through the Mixmax Champions Club, and get a $50 gift card for every qualified demo. Get an additional $500 gift card if your referral becomes a customer through our sales team.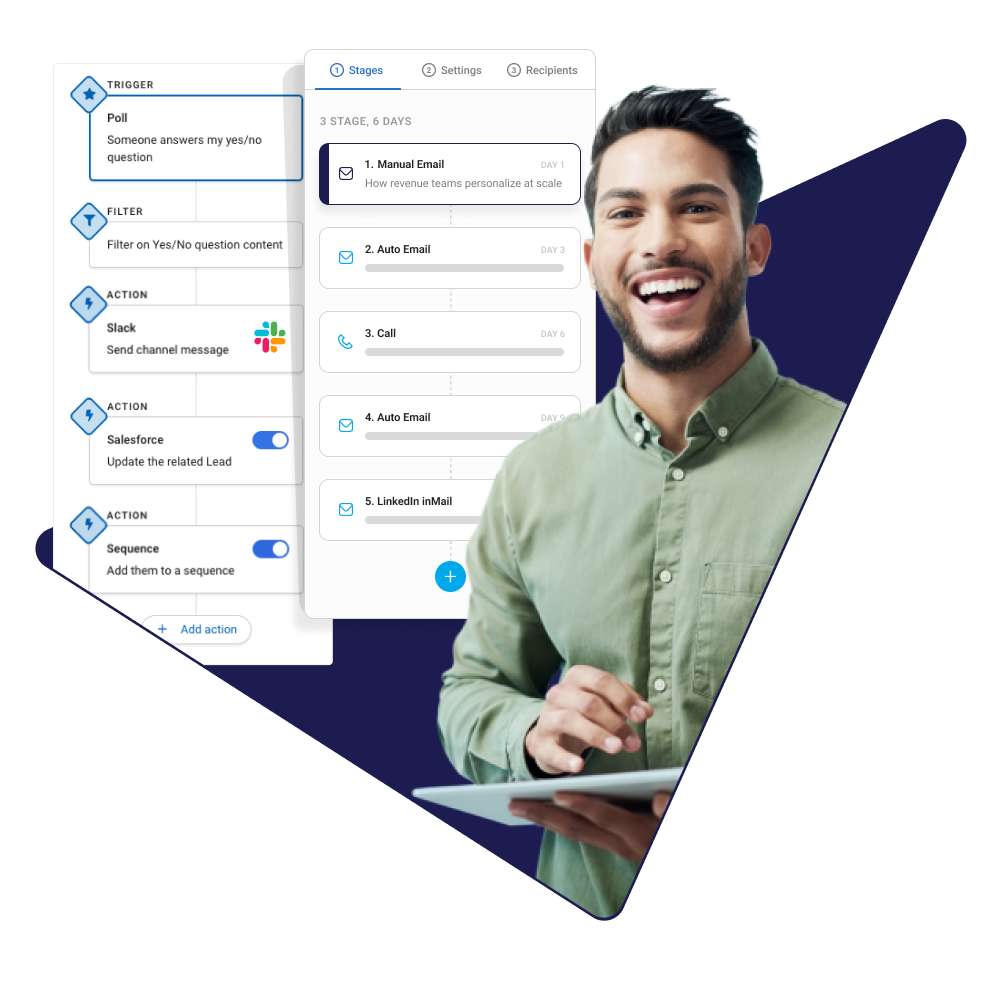 Get rewarded for referring revenue teams
Frequently asked questions


Our sales team will qualify your referred contact, and if approved, they will be invited for a product demo. Once the demo has been completed, you will be rewarded with a $50 gift card.

For a referral to count, the person you've referred must be:

In a position to make a decision (or heavily influence) on behalf of the organization (generally, director level or above).
A member of the revenue team (sales, business development or customer success).
In a company with >35 employees.
In a private sector company (not public sector).
Available to attend the demo within 30 days of introduction.
If the referral is at the same organization, must be in a different department than the one currently using Mixmax (e.g. sales or customer success).

Successful demos are reviewed weekly. Once your reward is approved, you will receive an email from us notifying you with more details.

To qualify for the $500 gift card for every new customer, your referred contact must have completed a product demo successfully and have been qualified by our sales team. There should be a record of it in our referral dashboard. The minimum annual contract deal size is $3,000. Self-serve annual plans are not eligible for this award; only contracts signed with our sales team.

Closed deals are reviewed monthly, and the rewards will be sent out after the customer has paid their invoice and Mixmax has received the funds.

If your referred contact doesn't request a demo using your link for some reason, our marketing team must be made aware before the product demo. Please get in touch with marketing@mixmax.com to assist you. Claims will not be accepted after Mixmax has already engaged with a prospect.

To be eligible for the referral program rewards, you must refer a revenue leader whose team is not using Mixmax or is currently in negotiations about becoming a customer.





Individuals can only be nominated for the referral program once unless they change jobs and move to a new company. The individual can be nominated for the referral program again whenever they move to a new department or company that is currently not using Mixmax.




Offer is not valid, and rewards are not payable for self-referrals. However, there are two exceptions. The offer is valid for referring the leader of another department not currently using Mixmax within the same company or if you switch companies and would like to take Mixmax with you to your new organization.

We reserve the right to disqualify rewards earned through fraudulent, illegal, or abusive methods.



We will only count referrals on automatically tracked and reported links by our system. We will not credit a referral if someone says they signed up and it was not tracked by our system.





We reserve the right to change the terms of service for our referral program at any time.





We reserve the right to cancel the referral program without prior notice in its entirety or for a specific referrer at any time for any reason.




You may not use our referral program for illegal or unauthorized purposes. You must not violate any laws in your jurisdiction.



All questions or disputes regarding eligibility for the referral program will be resolved by Mixmax, Inc., at its sole discretion.
©2023 Mixmax, Inc. All rights reserved.