Hit your number
Maximize selling time so you can exceed quota. Automate tedious CRM updates and stay on top of follow-ups from prospecting to closing.
Generate more pipeline with better sequencing for full-cycle AEs.
Move deals forward with real-time prospect activity alerts.
Save top-performing emails as templates for the team.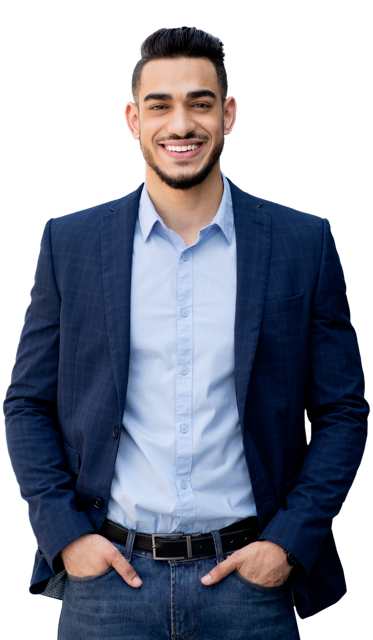 Never miss an opportunity
Track exactly which prospects are engaging with your emails and when. Receive real-time notifications when prospects are taking action on your email–all monitored without leaving your inbox.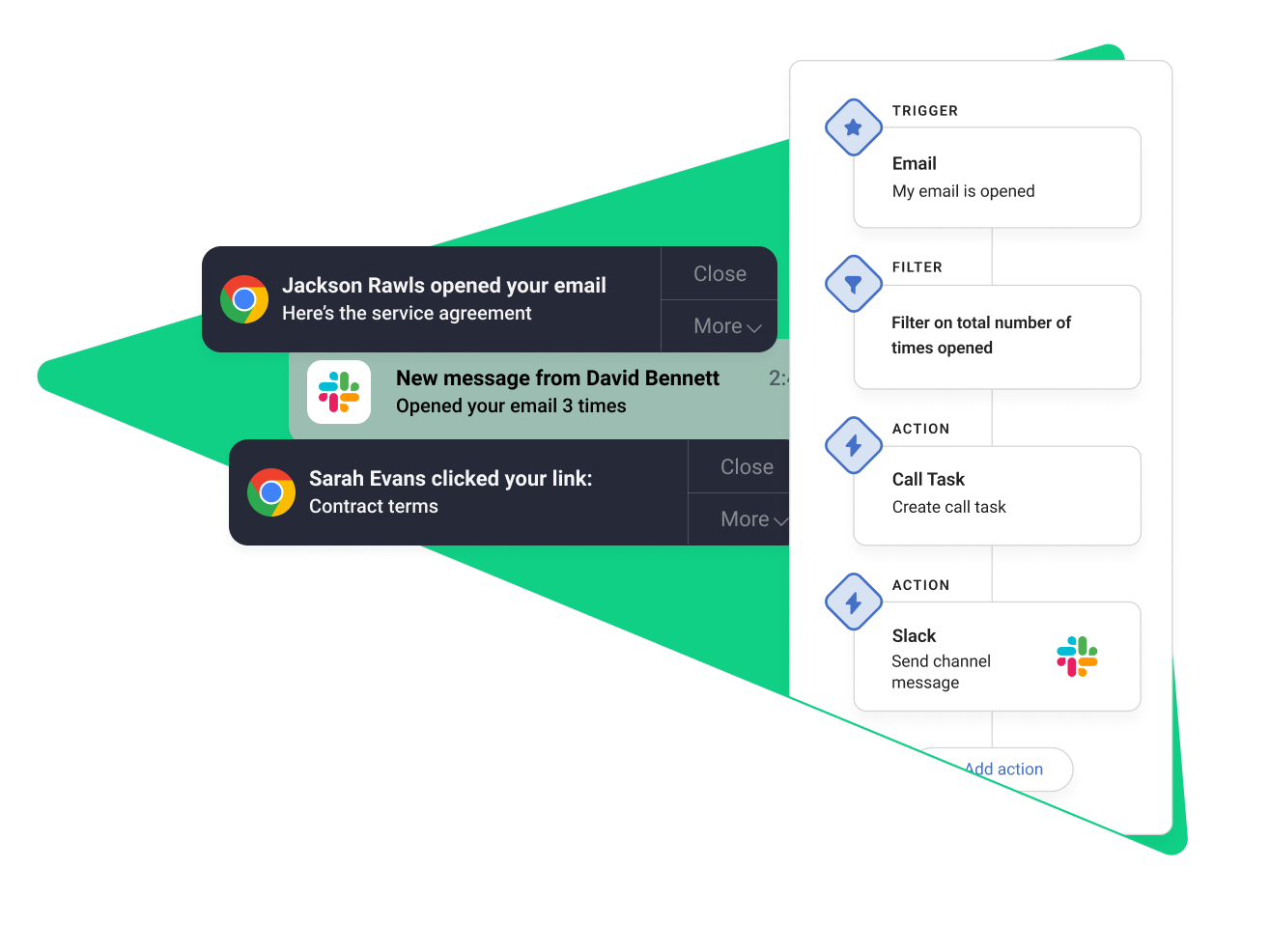 Say goodbye to Salesforce updates
Automate the details away and take back time to sell more. Magically save all your activity and updates to Salesforce. View, edit, and create Salesforce records without leaving your inbox.
Save time and increase email engagement
Writing the same email again and again? Turn your most effective emails into time-saving templates with case study content or ROI calculators. Embed interactive polls, surveys, and CTA buttons directly within your emails to stand out, improve response rates and accelerate deals.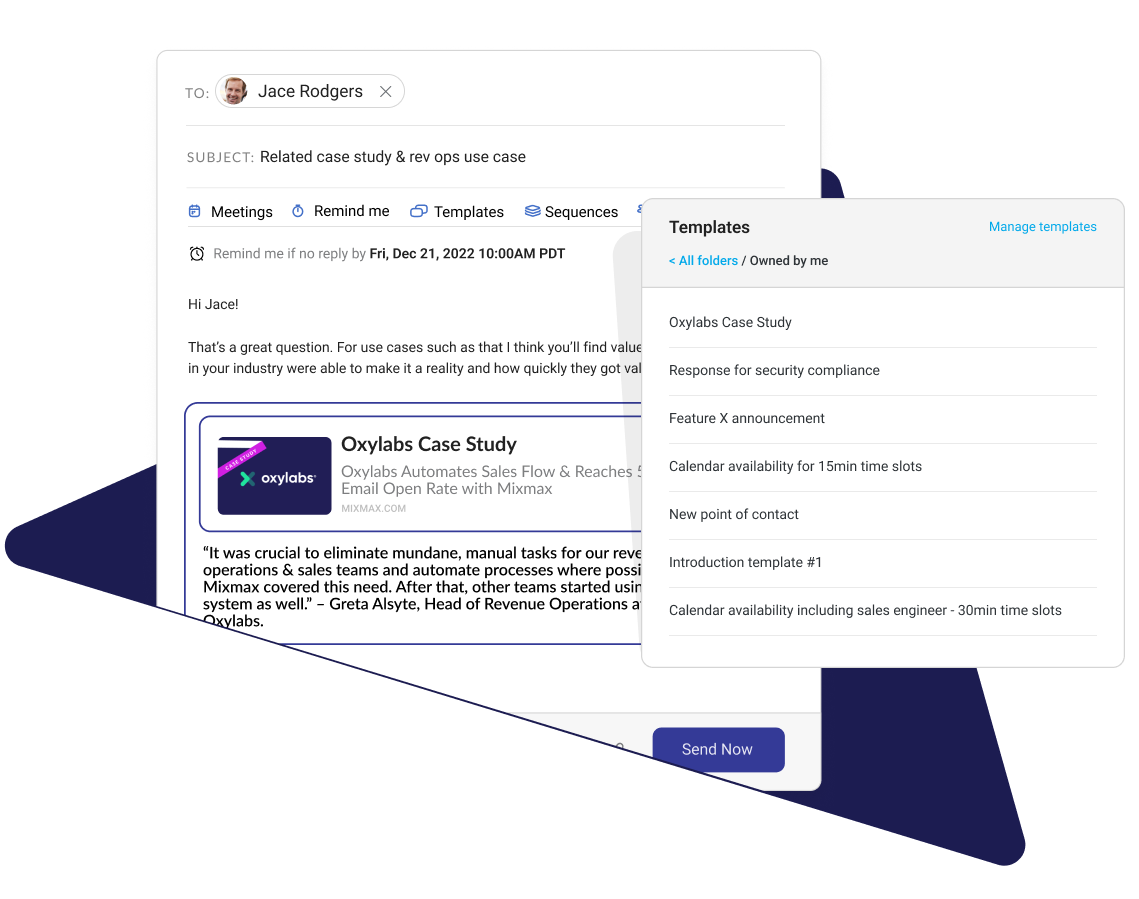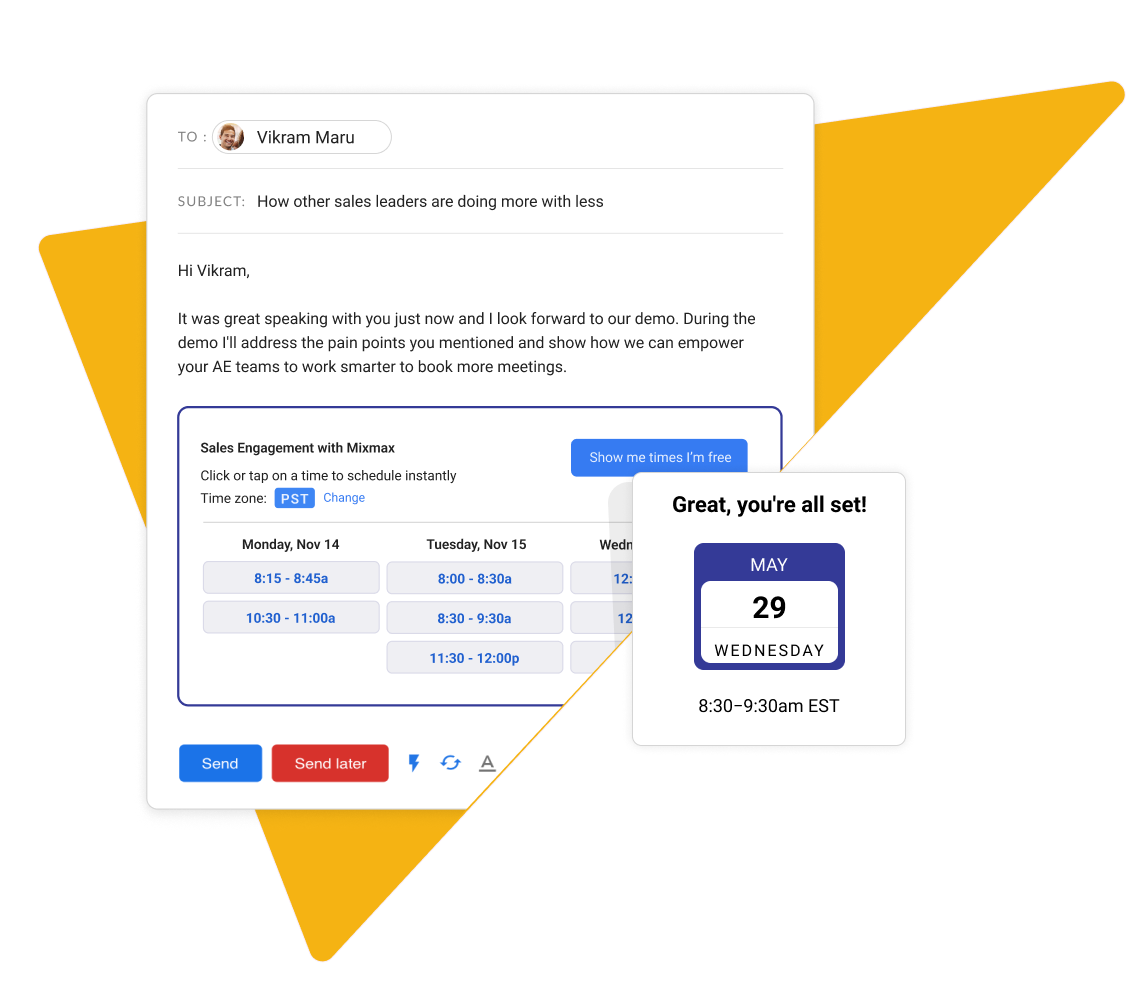 Schedule more meetings
Simplify scheduling by eliminating all the back and forth. Add optional times into the body of any email with a quick shortcut. Prospects can view proposed times against their own availability and book with one click.
We see an 85% open rate on our outbound email sequences and a 40% reply rate to those cold sequences. Outbound accounts for 30% of our signups right now. We can directly attribute that to Mixmax.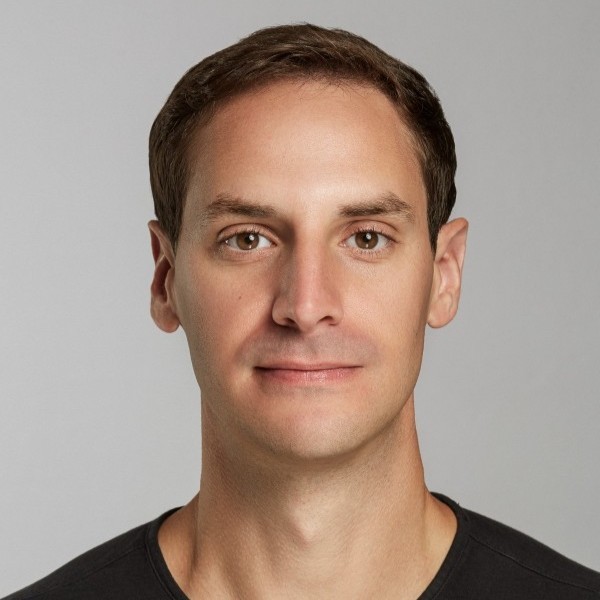 Sam Blond
Chief Sales Officer, Brex