Mixmax vs Yesware:
Which is the best sales engagement tool?
Yesware used to be the go-to solution for AEs, but these days it falls short of enabling true sales engagement. Our side-by-side comparison of Mixmax vs Yesware will help you decide which is right for your revenue teams. Want us to show you how Mixmax can better serve your revenue team?


| | | |
| --- | --- | --- |
| | | |
| Waste time wrestling with basic customization options, from emails to sequences to rules. | | Fully flexible and customizable rules, sequences, and email templates can be adapted to suit your prospects and workflows and make you a productivity beast. |
| Basic tracking, insights, and reporting will leave you guessing. | | Granular insights and reporting let you keep tabs on performance by rep, team, sequence, template, domain, customers, and more. |
| Struggle to make your emails stand out from the crowd. | | A ton of enhancements – polls, surveys, CTAs, GIFs, etc.–boost your chances of getting a response. |
| Juggle multiple tools and tabs when cold calling. | | The easy in-email dialer will put a genuine smile on your face. |
| A buggy Salesforce integration. | | The native Salesforce integration turns your CRM into a source of truth. |
| Built for reps with basic needs such as email tracking, not advanced enough to support the entire revenue team. | | Flexible workflows to support the entire revenue team, including AEs, CSMs and SDRs. |

"Mixmax has the features of Outreach or Salesloft, but lives in your Gmail. There is no learning curve for implementation; resulting in high adoption and usage."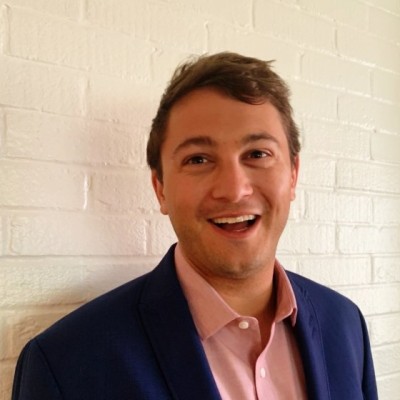 John Moore
Sales Enablement Manager, Meltwater
Mixmax vs Yesware - Pricing comparison
Both tools offer a free plan with calendar scheduling and email productivity. To unlock the full range of features, you need a Growth or Enterprise plan with Mixmax or Enterprise plan with Yesware. Bear in mind, though, that Yesware's features are more limited across the board.
Here's how they compare per user/month on an annual subscription.
Yesware Pricing
Mixmax Pricing
List price (per user/month, billed annually)
Enterprise $65 or
Custom plan - priced on request
Growth + Salesforce $69 or
Enterprise $99
Trial
14-day free trial
14-day free trial
Customer support
Well rated
Very highly rated, and one of the key reasons customers recommend Mixmax
What can you do with Mixmax vs Yesware?
Yesware offers a lot of sales engagement functionality, but it's not fully baked and lacks all the key features needed to nurture prospects at scale.
Here's what you can do with Mixmax vs Yesware.
Mixmax's unique, powerful rules engine empowers all users to automate workflows across multiple tools and teams based on the interactions that create value for prospects

Cue up a LinkedIn connection request when a contact opens your emails, create customized follow-up emails depending on poll answers, or send out a thank-you and automatically reassign a prospect to your CSM when they convert, and much, much more.

With Beast Mode, you can also create triggers to perform automated actions like sending collateral to leads, posting updates to your Slack channel, and assigning tasks. Or power through cold calling from Gmail or Salesforce, and automatically save notes and call logs as Salesforce.

Mixmax comes with customizable, intuitive triggers out of the box.

Yesware doesn't offer much in the way of rules beyond generating tasks in Salesforce and letting admins set up round-robin meeting scheduling.

Anyone can customize Mixmax multi-channel sequences for each stage and recipient by content and schedule. This lets you stay on top of follow-up and create highly personalized buyer experiences.

Yesware sequences are a lot less flexible and customizable, though, and inclined to be buggy. Users complain that it's hard to organize content in email sequences or create sequences within workflows. Recipients have also been known to receive follow-up emails after being removed from a sequence, which looks really unprofessional.

Yesware also doesn't save drafts or allow you to edit or stop email sequences once they're live. This can really harm your reputation if you make a mistake. The email scheduling function also tends to reset, and outgoing emails are staggered, so you don't know exactly when they're being sent out.

Mixmax sequences are more customizable than Yesware, so it's easier for salespeople to keep on top of follow-up and move prospects through the funnel

Mixmax sequences are more customizable than Yesware, making it easier to personalize and adapt outreach.

Mixmax email templates are easily customizable and a ton of enhancements like polls & surveys, CTAs, calendar scheduling, GIFs, and video reduce friction and help engage prospects.

But while Mixmax templates are fully customizable in Gmail, Yesware's lack of auto-save means users often choose to draft messages in a Word document before pasting them into the email to avoid losing changes.

Yesware's formatting options are also limited and it lacks enhancements. The Salesforce integration can also be buggy so you need to check fields have populated correctly and that your email looks professional before hitting "send."

The organization and segmentation of templates in Yesware also leave a lot to be desired. It's not easy to find previously used templates, and it's hard to get visibility on which templates are being created. This means teams end up using the same templates again and again.

Mixmax polls are quick and easy for recipients to answer, boosting the chances of getting a response

Mixmax's email and attachment tracking and granular engagement alerts tell you when prospects open, engage, and reply to your email. Right down to which person in a group, which email in a thread, and which links they clicked. So you can follow up while top of mind and never let a warm lead go cold.

By contrast, tracking lacks accuracy in Yesware and users complain of failures and inaccuracies, false reads (including when you open your own emails), and a tendency for the tracking code to trigger spam filters. It's also not possible to see how long an email was viewed or if it was deleted or forwarded.

Yesware notifications are delivered to your Activity Feed and can be overwhelming, with no option to limit the frequency or get a digest. With Mixmax, you can choose to get notifications via email, text, or Slack, on a schedule to suit you. For example, by setting up an alert when a recipient opens an email more than 3 times.

Sharing your availability in-email with Mixmax enables your prospects and customers to book a meeting with one click. That's right, just one click.

Othertimes, sending a calendar link is more convenient, but that doesn't mean your recipient should be tasked with the back-and-forth, checking your and their calendar to find a slot that works. Mixmax takes care of it by showing your recipient when they're free on your calendar. In-email polls & surveys also make it easy to poll groups to find the best time.

Yesware has calendar links but lacks the full range of enhancements to take the friction out of booking meetings.

As Mike Wander from SaaStr says; "making your prospects' life easier is what makes your life easier."

[INSERT Mike Wander, SaaStr testimonial video]

The Mixmax Gmail sidebar lets you manage tasks, send LinkedIn InMail, promote team coaching and alignment with Team Live Feeds, access and update Salesforce, and quickly access prospect and tracking data right from your inbox.

You can also set smart reminders when sending or reading emails, and bubble important messages back up to the top of your inbox. Like following up on emails that haven't received a reply, and choose the best time to reply to important messages.

Yesware offers reminders, but the customization options are limited.

Both tools deliver insights into which messages and content get the most replies, link clicks, and content downloads, so you can compare impact.

However, Yesware insights are less granular than Mixmax. While Mixmax lets you track email open rates, clicks, bounces, replies, downloads, and RSVPs across templates, email sequences, and recipients, Yesware's limited reporting capabilities make it hard to pinpoint what's working and what's not.

With Yesware, you also need to specify whether files are downloadable before sending, and ask people to enter their names before sharing your content if you want deeper insights, which can be annoying for recipients.

Mixmax reporting delivers granular insights into performance by template, team, account, rep, or email sequence. It's also easy to share reports with your team or with other stakeholders.

By contrast, Yesware's reporting capabilities are much more limited. It's hard to segment by territory or understand engagement over time. Data may also be amalgamated, which makes it difficult to track the performance of shared templates.

Mixmax's Sidechat makes it easy to collaborate with team members and start 1:1 internal chats right from your inbox.

By contrast, with Yesware, you're reliant on forwarding each and every email to keep people in the loop.

Both tools let you personalize messaging based on Salesforce data and view activity in your CRM. But the Mixmax Sidebar also lets you view team activity with the Live Feed, create new Tasks, and edit CRM fields.

Mixmax Autocreate automatically identifies any email recipients who aren't already in Salesforce and asks you for their details before syncing them to Salesforce.

Yesware offers a more manual version of this feature: Open the Salesforce Sidebar while viewing an email thread. If you can't identify an email recipient, the system will prompt you to enter their data into Salesforce.

Mixmax's native dialer sits on top of Gmail, Salesforce, and sequence stages, and offers local presence numbers. Calls are also automatically recorded and logged to Salesforce.

Yesware discontinued its dialer in 2017 so it's back to manual smile-and-dial.
Mixmax vs Yesware - Integration comparison
Both Mixmax and Yesware integrate with a range of common sales tools. However, Yesware offers fewer integrations than many sales engagement platforms out there. The Salesforce CRM integration is also notoriously buggy.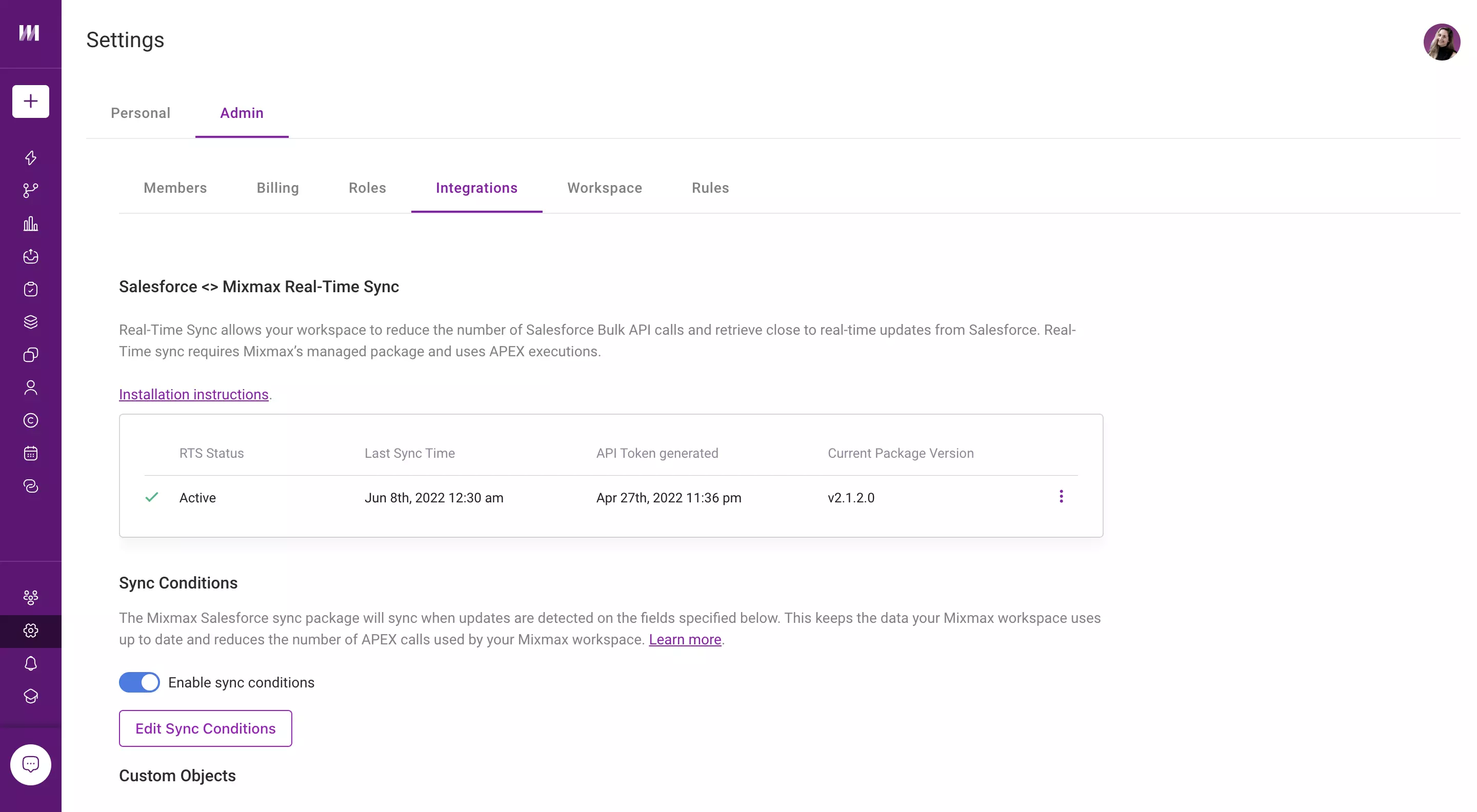 Choose the top sales engagement platform
Yesware offers basic features for email productivity and tracking, but that's about as far as it goes. If you need a scalable all-in-one sales engagement solution to nurture prospects at scale, Mixmax is your best choice.
"I've used many sales engagement tools, but Mixmax is the best option for quota-carrying reps I've seen!"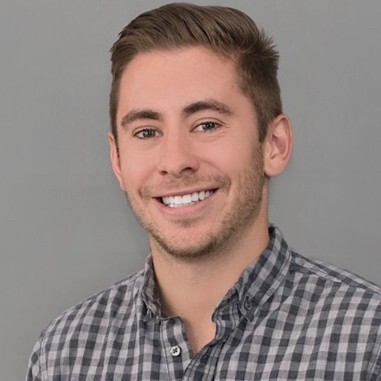 Brian Collins
Head of Sales, Screencastify