Delight your customers with Mixmax
Make it easy for customers to do business with you by delivering an unbelievable email experience. Simplify scheduling for customer account reviews and support meetings. Automate your follow-up.
Mixmax helps my team create a great communication experience for our enterprise customers.
Justin Duke | Customer Success Lead, Instapage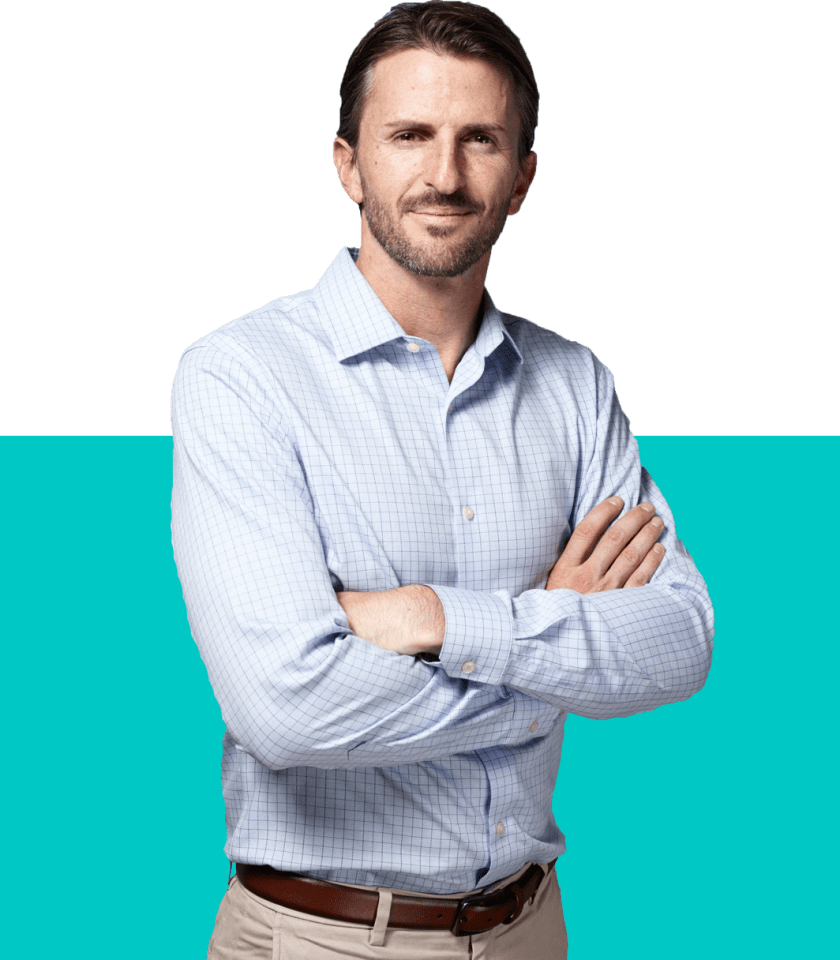 Schedule meetings with ease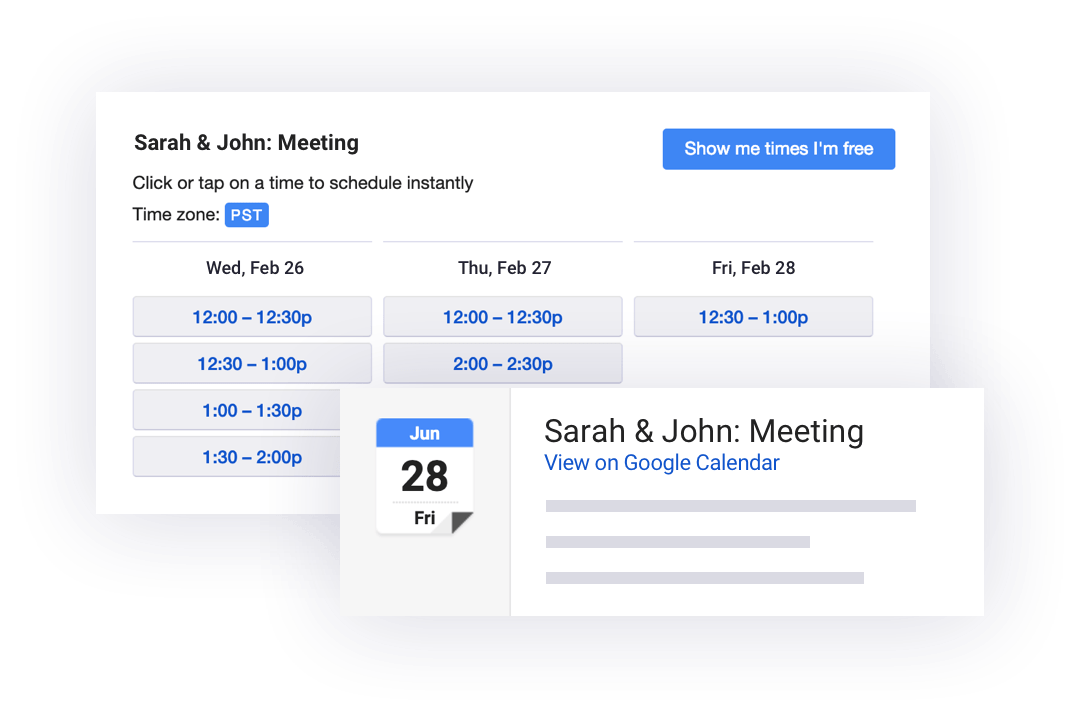 Give customers a pain-free way to book time with you
Customers are too busy to waste time on meeting coordination. Enable one-click scheduling with Mixmax. Add your calendar availability into any email, let customers click a time that works for them, and Mixmax handles everything else. Free up more 1x1 time with customers.
Try for free
×
See Mixmax in action! Request a demo.
Drop-in quick answers with templates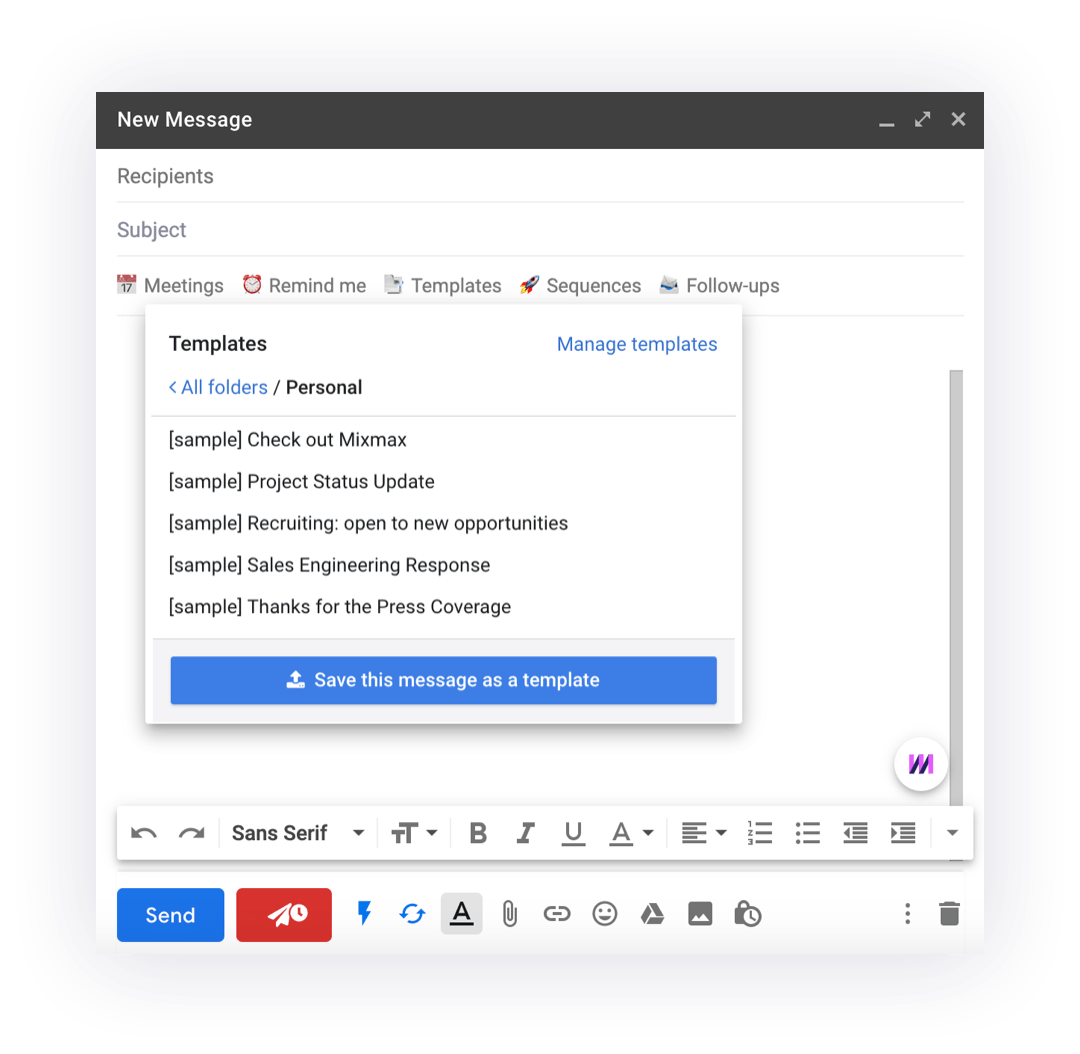 Ensure nothing falls through the cracks
Provide flawless customer experiences by automating your follow-up workflows with multistage sequences & templates. Turn your inbox into an account management and support resolution machine.
Try for free
×
See Mixmax in action! Request a demo.
Increase reply rates with rich media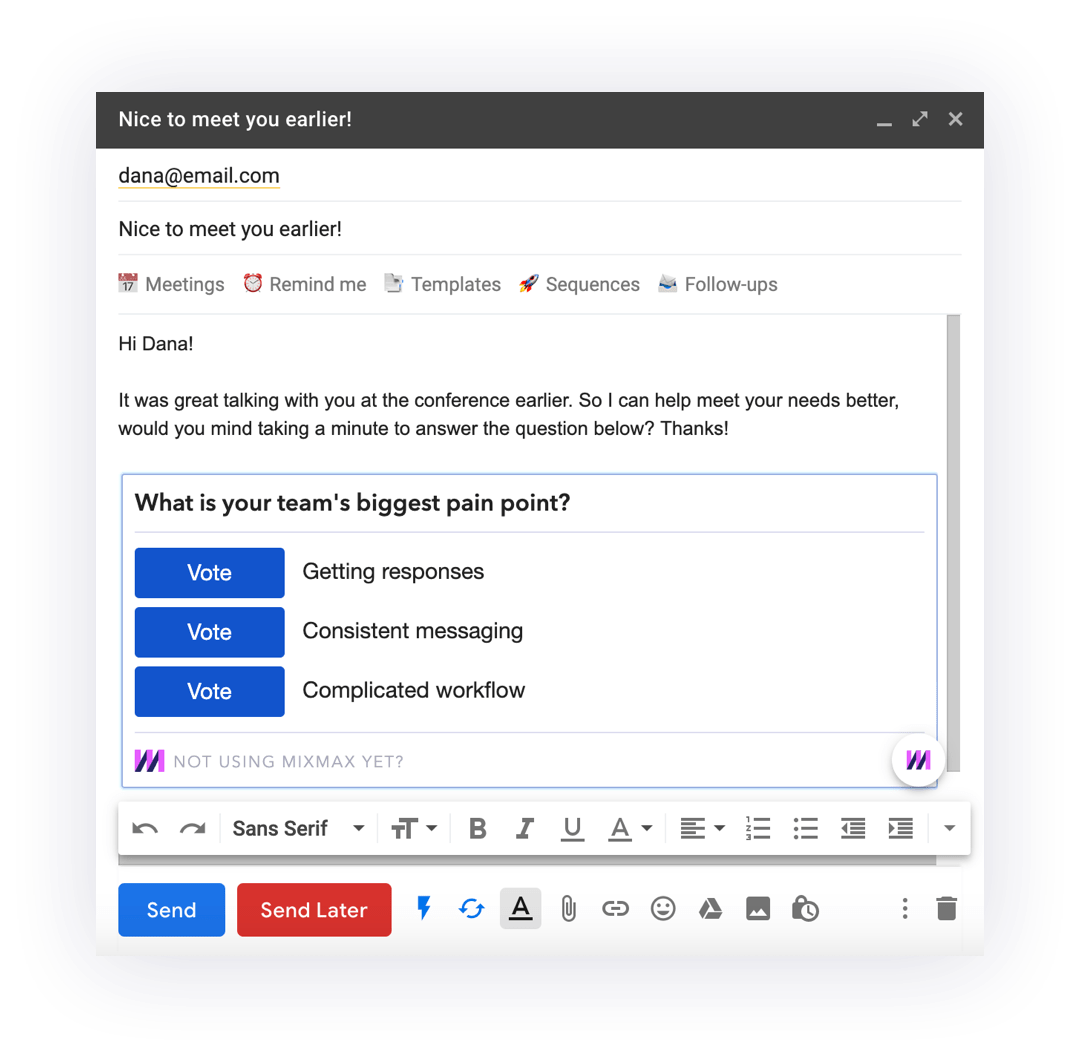 Boost customer feedback & engagement
Increase reply rates and customer knowledge by easily adding rich media to your emails: such as interactive polls, attachments, surveys, social feeds and link previews. Send emails that are highly useful - and fun!
Try for free
×
See Mixmax in action! Request a demo.
Sync everything with your CS tools Connect the apps you use everyday
Connect Mixmax to your existing applications with just a few clicks. Salesforce, Gmail, Google Calendar, and dialer integrations sync reps' activity. Dropbox, Box, Google Drive, DocuSign, Pipedrive and Slack integrations keep everyone in the loop and reduce oversights caused by manual data entry. And that's just the tip of the iceberg.
See a demo
×
See Mixmax in action! Request a demo.
Join thousands of customer-facing pros