Save hours on Salesforce updates
Eliminate CRM data entry with automated updates to opportunities, contacts, accounts, tasks, and more.
Access Salesforce directly from your inbox using the Mixmax sidebar.
Integrate Salesforce and Mixmax with one click.
Reduce sync errors with Salesforce as the system of record, no duplicate databases.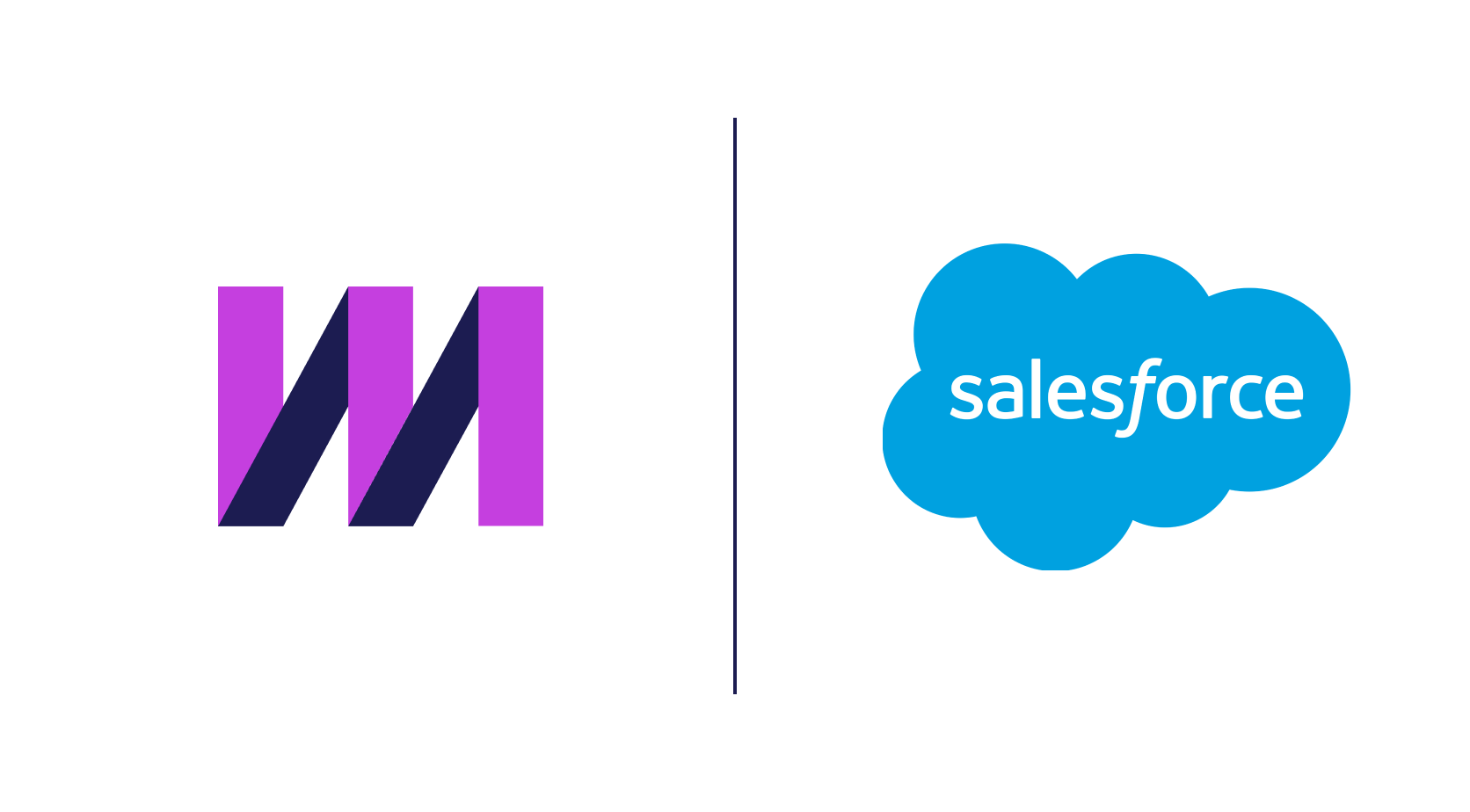 Seamlessly integrate Salesforce with Google Workspace
Allow your reps to work from their platform of choice without switching tabs.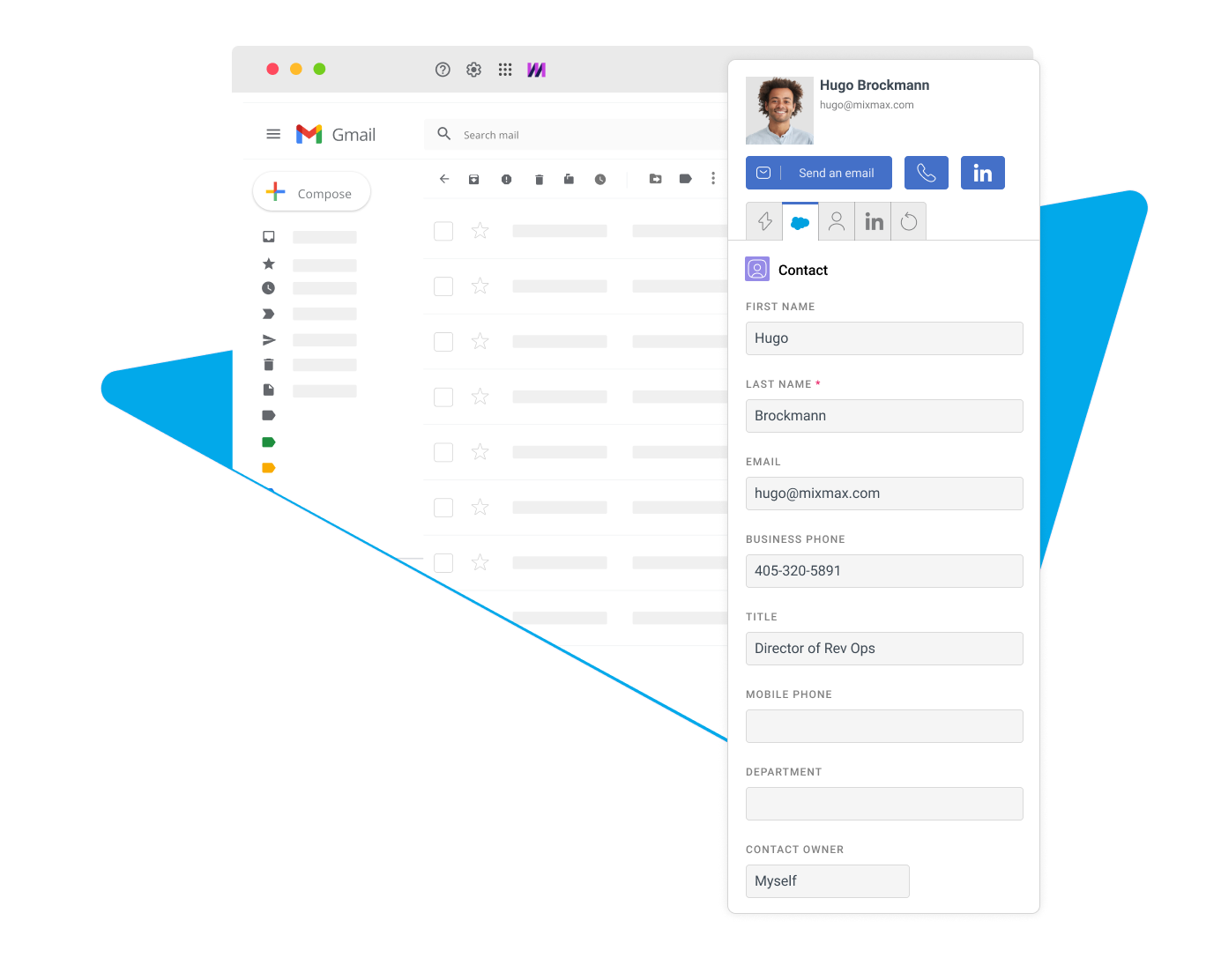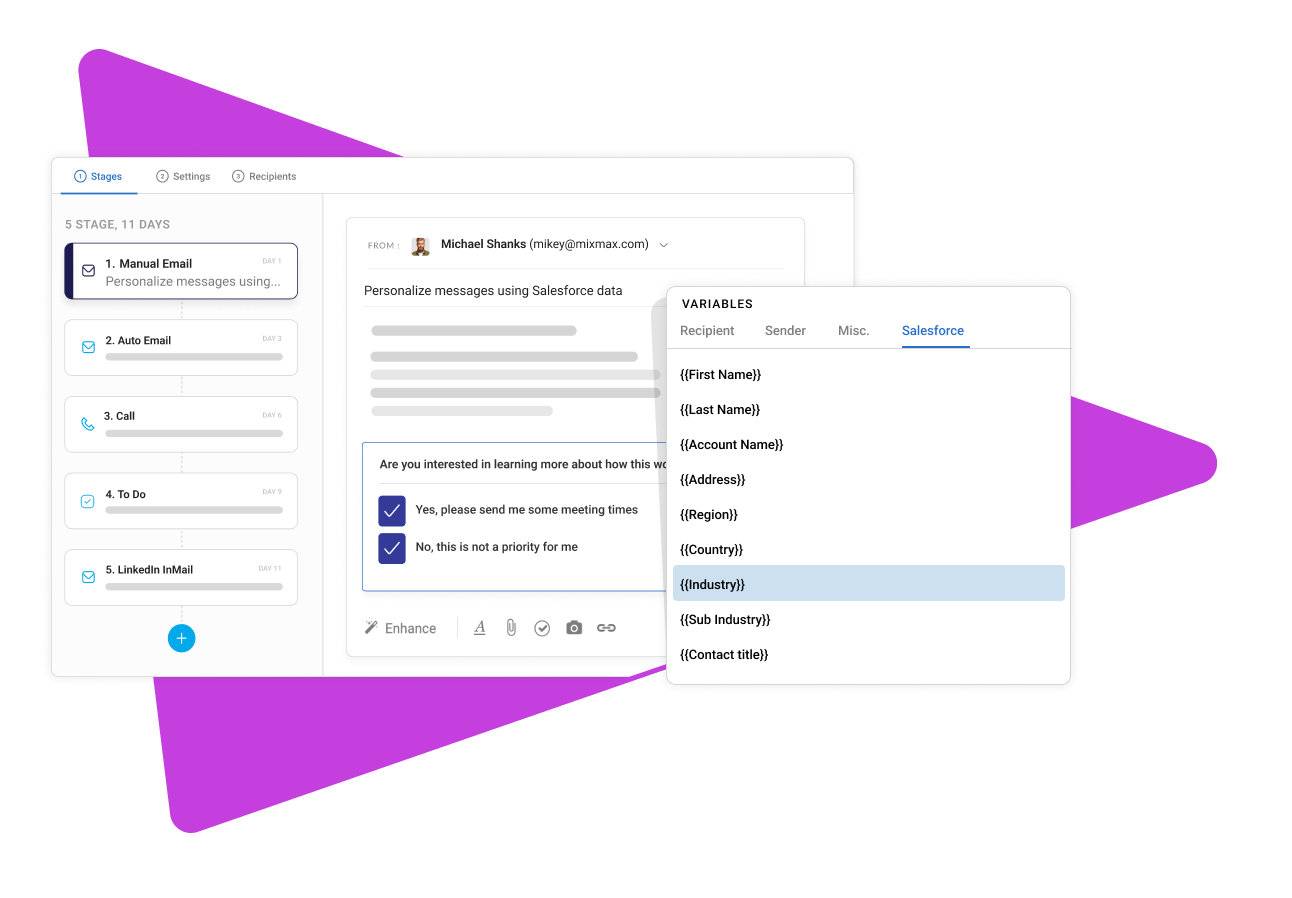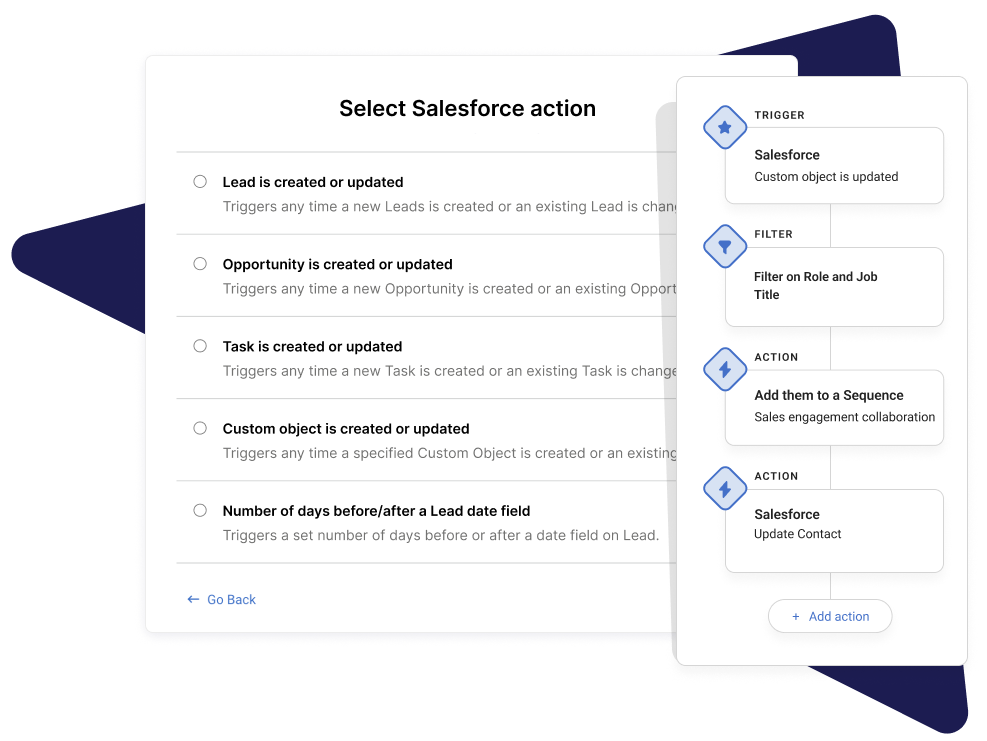 30+ reports, one click
Skip the RevOps request queue with Mixmax Insights, an out-of-the-box reporting solution for Salesforce. Create 30+ individual sales engagement reports with one click. Insights is pre-configured to include data from your own Salesforce account as well as unique tracking data directly from Mixmax activities.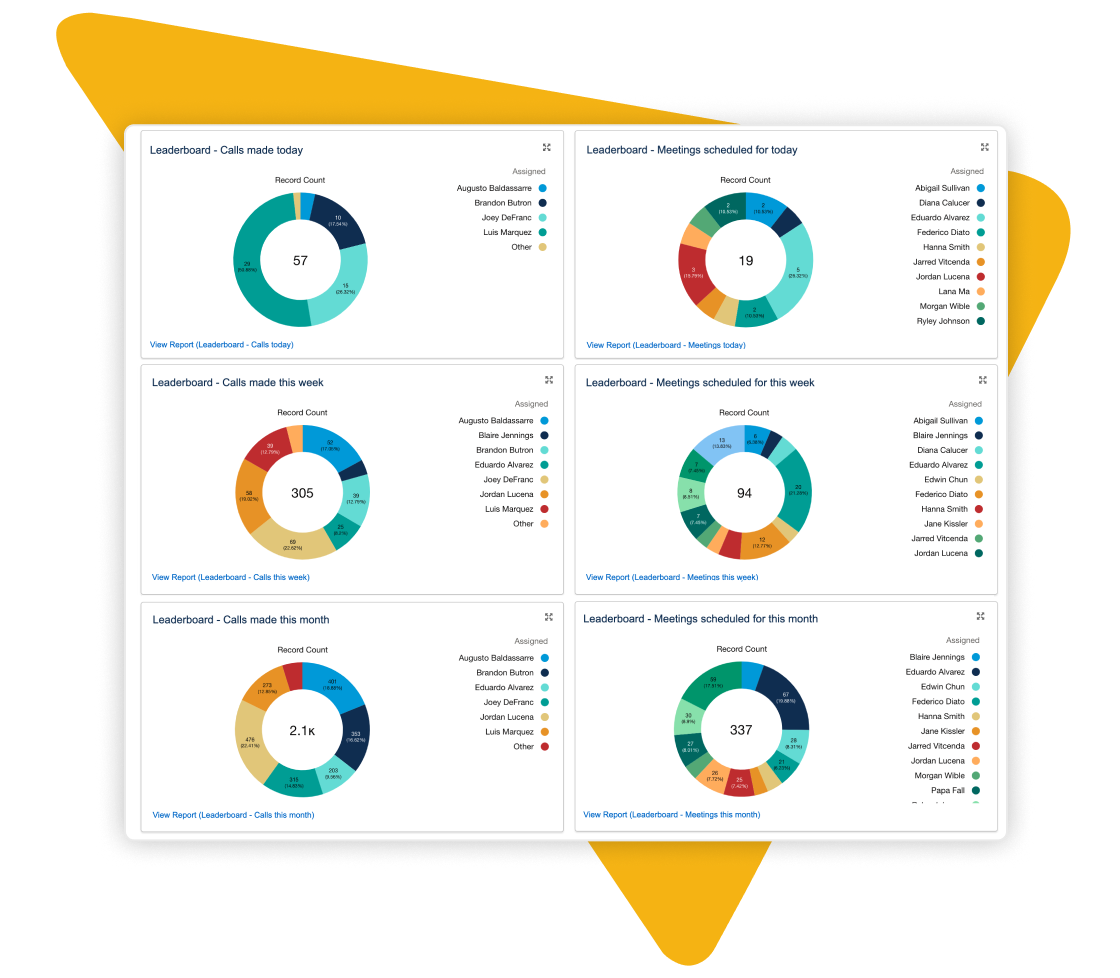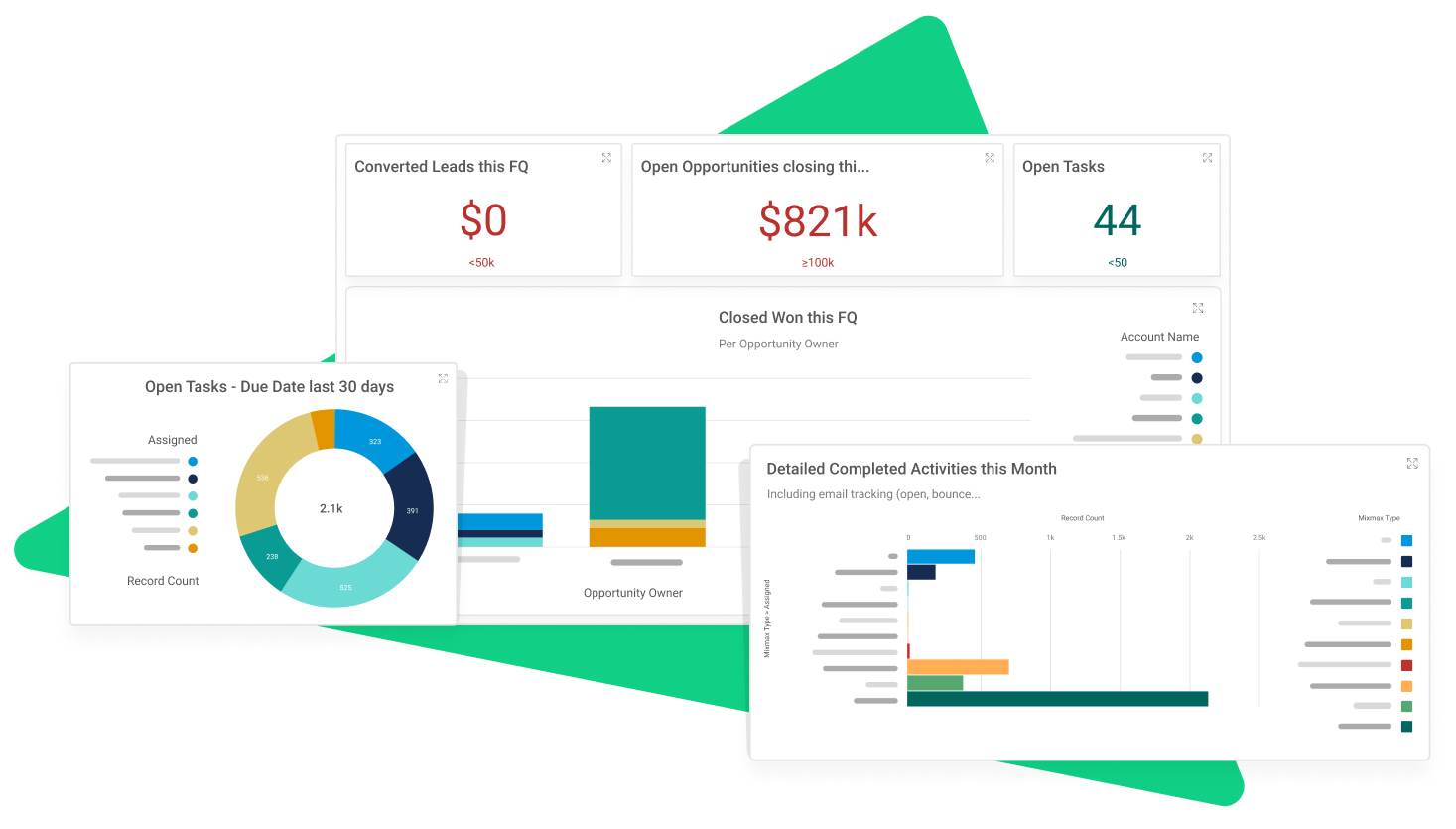 Measure and manage your revenue team
Include sales engagement data in your reporting for a more transparent understanding of team activity. Track the number of calls, emails, LinkedIn outreach, and meetings scheduled per day, week, and month.
Automate Salesforce updates so you can focus on engaging prospects and customers
Find out why our customers love Mixmax and Salesforce
My team saves 90 hours per week on average, thanks to the automation we've built in Mixmax. There's no other tool that has this level of integration with Salesforce.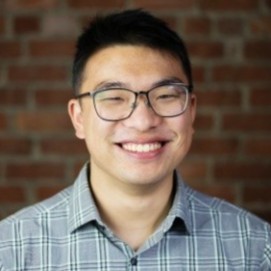 Edwin Lau
Revenue Operations Manager
I love having all my Salesforce data right on the side of my inbox, so I don't have to search for contact details in SFDC. Their Rules features saves me at least an hour a day automating responses & updating Salesforce fields.

Raymond Lin 

Account Executive