1. Create buyer personas
Prospecting is a numbers game, but that doesn't mean you should target anyone and everyone. The name of the game is generating the right leads, and quality wins over quantity any day.
Before you start list building, you need to create buyer personas that reflect your ideal customers' roles and responsibilities, and clearly set out your value proposition. Think about the functions your prospect performs, and the processes, strategies, tools, and reporting they use in their day-to-day work. What challenges do they face, and how can they benefit from your solution? Remember to include any common variations on their job title, and any overlapping or potentially confusing roles with similar titles.
Armed with these buyer personas, sales development representatives (SDRs) and account executives (AEs) will be in a better position to identify potential customers. Give them a checklist of common characteristics to use when building prospect lists. The more boxes checked, the better they'll understand who's likely to convert and why.
When the time comes to reach out, personas also allow sales professionals to personalize communications, handle objections, and create sequences (see below) that are highly relevant to the recipient. And with everyone in sales stepping up their game when it comes to personalization, this is the new holy grail. The more relevant your messaging is to the recipient, the more likely they are to bite. And a detailed, well-thought-out buyer persona is key to achieving that.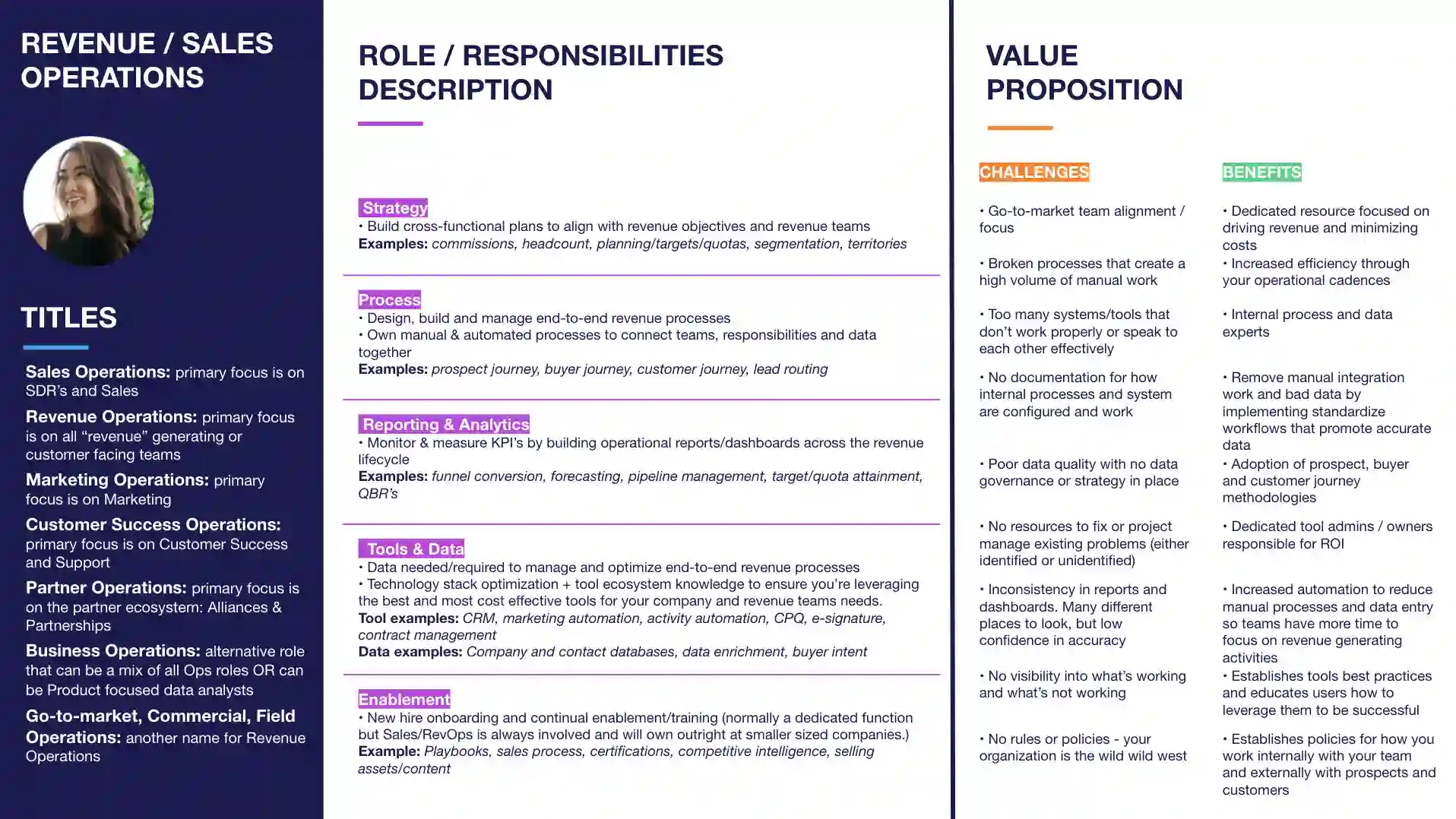 Example of a buyer persona
Your existing customers probably have similar needs and problems, so they may share other characteristics. Looking at them will tell you a lot about who your future customers are and what they need. Focus on your highest value customers or most active users, the ones you want to have more of. What do the top 10% have in common? Create your buyer personas based on conversations with them and your customer success team, and leverage tools like Gong to listen to customer calls.
To make life easier (which, let's face it, is what we're all about), here's a free, editable template for you.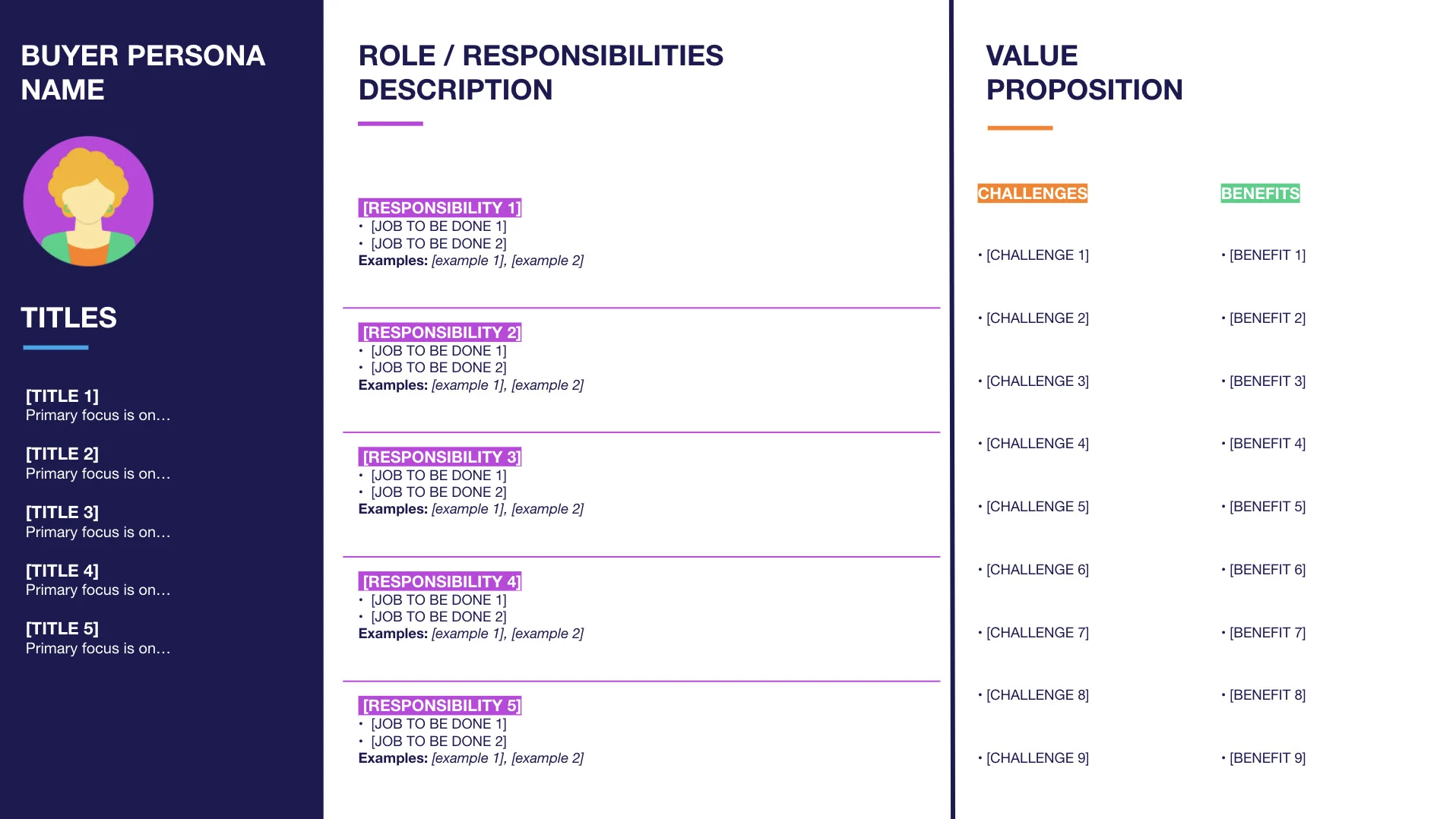 Buyer persona template
Note that these buyer personas differ from those used by marketing to generate leads. See our piece on sales prospecting vs lead generation for more on how these processes differ.