The key to writing effective subject lines is avoiding anything generic, so lines like "Potential partnership," "Potential synergy," or "Partnership discussion" that used to work can now look too salesy.
The best cold email subject line examples tick one or more of the following boxes:
Piques curiosity
The best cold email subject lines don't give too much away. As Daniel Kleinowski of Dairy.com says, "Aim to build curiosity but never satisfy it. If you provide all the context—'we do this' or 'we help with this'—they'll be like 'No, we're okay' without continuing to the meat of your email."
So, sending a vague but appealing "Forecast" creates a mystery and raises the question "what forecast?" in potential customers' minds. Only one way to find out, buddy…
You better satisfy that curiosity in your email, though. Misleading sales email subject lines trigger mistrust and can blow your chances of further engagement. A line like "Q4 email results" is likely to get you higher open rates, but if you don't deliver on that in the email copy, they'll feel duped.
Related Post: 55 Sales Prospecting Questions to Get Your Prospects Talking
Relevant
Did we mention prospects are busy? Too busy to waste time on anything that doesn't relate to their to-do list. That's why compelling subject lines are relevant to their role, responsibilities, challenges, pain points, and goals.
Emailing prospects to congratulate them on a recent publication or the fact that you went to the same school is all well and good, but really relevant subjects relate to the body of the email and show you've done your research and are worth their time.
Basically, you can walk and chew gum at the same time.
As Devin Reed of Gong notes, relevant topic + desired outcome = compelling subject, so you need to be specific. If your prospects are SDRs using sales prospecting tools like LinkedIn Sales Navigator, they're unlikely to respond to something vague like "How to use LinkedIn," but "Book more meetings with LinkedIn" is likely to make their ears prick up.
The good thing about this approach is that you don't need to be too clever. As Jason Bay puts it, instead of thinking about everything you can do to get your prospect's attention, go minimalist instead. Write "boring," obvious subject lines, like using their name, company name, a common problem, category, or industry.
If you're sales prospecting to enterprises, remember to vary it to target different roles within the prospect's company. "Opportunity" might work for a CFO, but a plant manager will be more focused on day-to-day production challenges.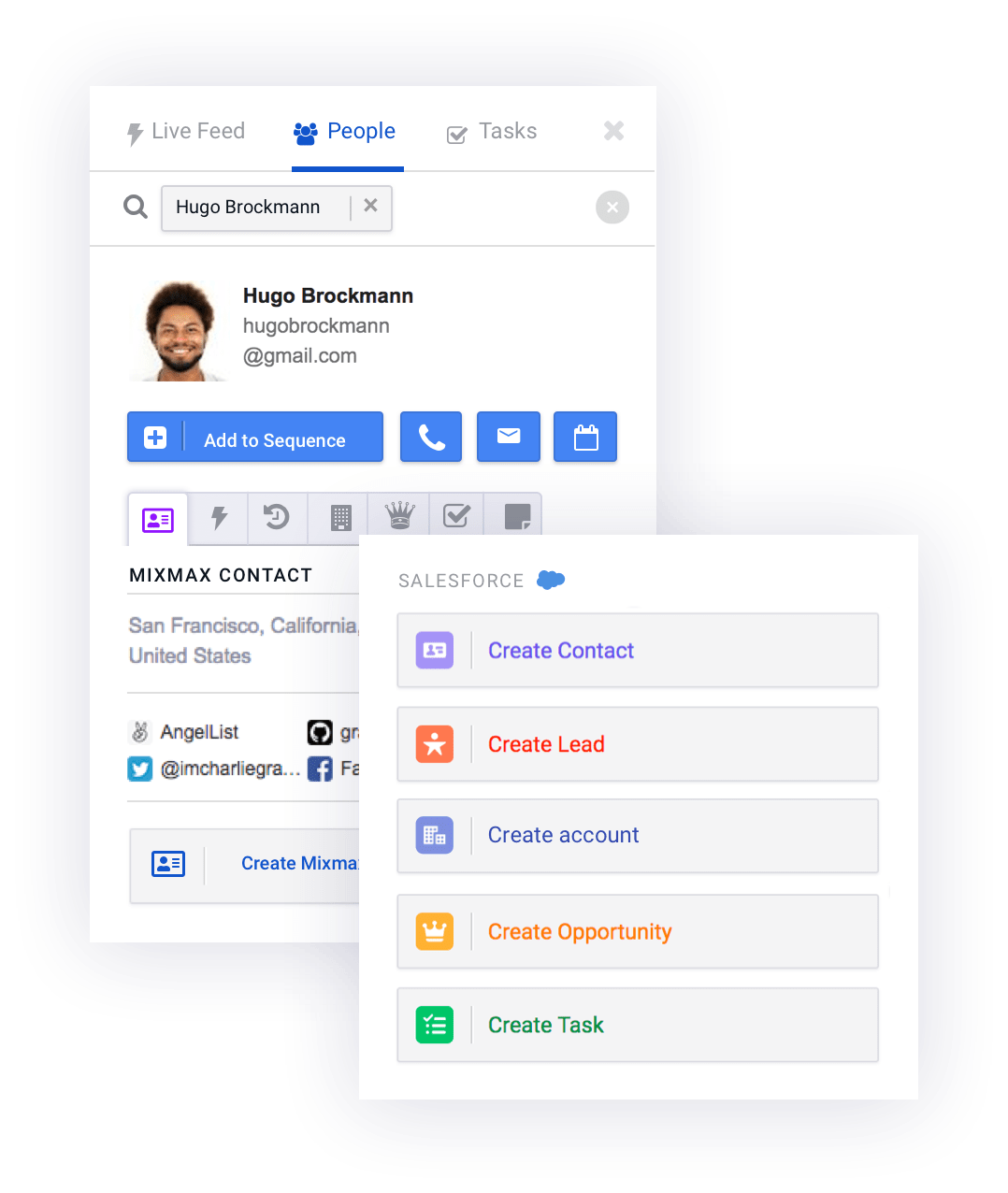 Mixmax Sidebar within Gmail
Includes keywords
You obviously can't know this in advance, but if your prospect uses keywords to filter and organize their inbox, including relevant ones in your subject can help send emails to an important folder in your prospect's inbox.
Promises value/benefit /opportunity
At Mixmax, when we see companies are hiring more SDRs for B2B sales prospecting, that means they could benefit from our sales engagement platform, which enables them to engage more prospects faster and personalize sales prospecting email templates at scale. So a good email subject line will reference that.
Kyle Coleman recommends monitoring company news to see when they raise funding, but don't just email to offer congratulations (and a thinly disguised desire for them to send some of that cash your way). Instead, do your research to understand why they raised that money, and what their priorities are for spending it. Then, craft a sale prospecting email subject line that ties your value proposition to their goals.
Creates a sense of urgency
Triggering FOMO is a tried-and-tested sales prospecting technique (nobody wants to be the guy who turned down the Beatles). If you can make prospects feel they could be missing out by not reading your email, they'll be more motivated to act. And even if they aren't in a position to buy now, it gets you a foot in the door for when they are.
Like curiosity-based subject lines, it's vital your email copy does feature some kind of pay-off or time-sensitive offer.
Achieves pattern interruption
Like a performing seal nearing retirement, prospects have been trained by unimaginative salespeople into a knee-jerk "delete-delete-delete" response anytime anything that looks like marketing lands in their inbox. To get a different reaction, you need to do things differently.
At your own risk, try:
Humor
Weird grammar or formatting, like all lowercase
A different tone or language to standard sales emails
Hyper-short subject lines (like, one word, we dare you)
Emojis
Obviously, whether these work will depend on your industry, but it's worth playing around to see what gets results.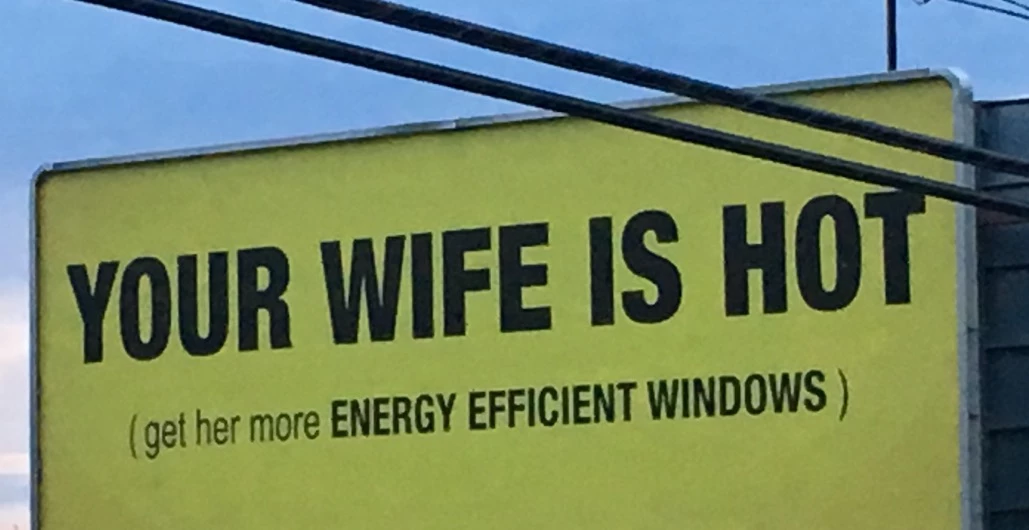 Includes a question
Questions demand to be answered and stop your prospect from simply thinking "yes/no" and scrolling past your email.
Includes numbers
Numbers give prospects a break from text and are an easy way to promise value. Be honest, thorough, and avoid using round numbers that'll trigger their mental spam filters: "3 billion in revenue" sounds a lot less believable than "2.9 billion."
Personalized
Opinion is divided on this one: Some salespeople will tell you using the email recipient's name in the subject line is too salesy, others swear by it to get their prospect's attention. Experiment to see what works for you. Remember, though, that a personalized email always looks a lot less like part of a generic, impersonal blast.
Remember, personalized doesn't have to be the prospect's name, it can also be their company name.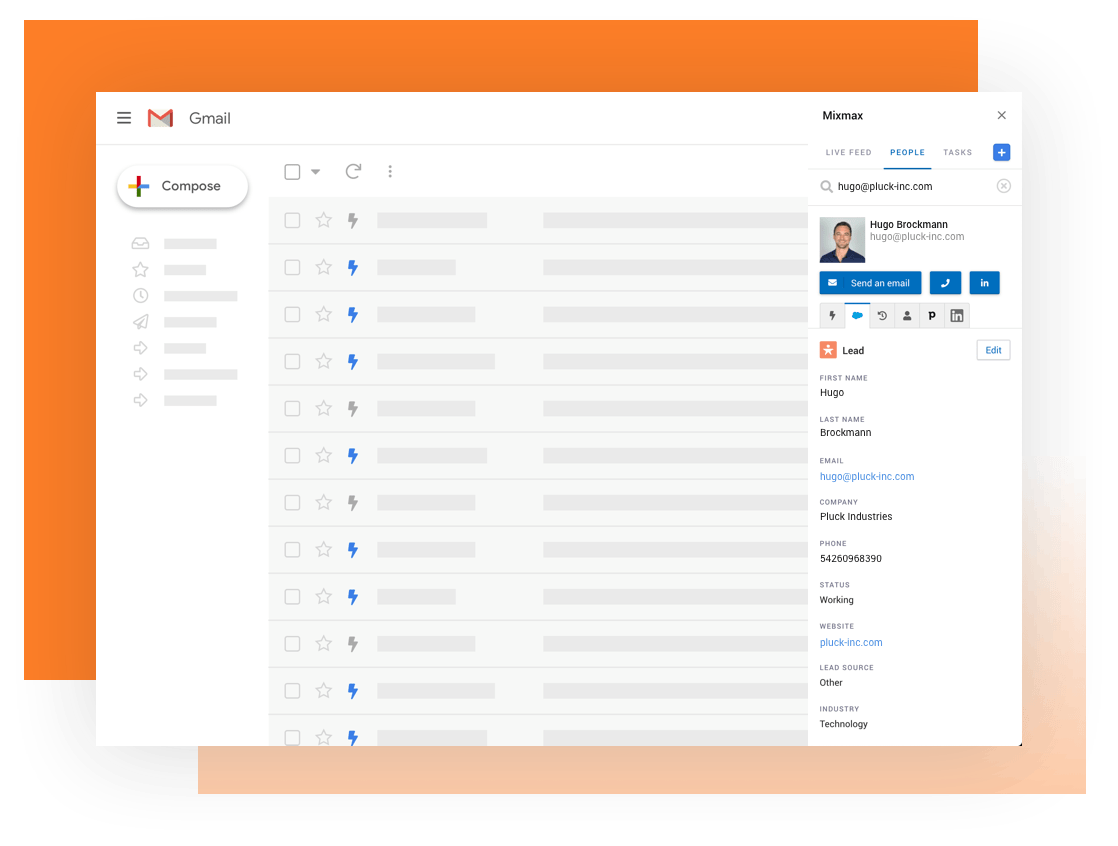 Mixmax Sidebar within Gmail
Want to write more emails your prospects will actually open? Mixmax makes it easy to personalize outreach at scale for better results.
Namechecks a shared contact
Referrals are a great way to warm up your first touch and establish common ground, trust, and a feeling of obligation to read your email ("Well, if Clare sent him…"). Like using the prospect's name, a subject line referencing a shared contact is likely to make them pay more attention, and make your email seem more human.
References previous activity
If you've warmed up the contact beforehand on LinkedIn, or sent a voicemail, mention that in your subject line. As well as helping put a face to your name, it lets prospects know you're focused on them as an individual, and persistent. (They're probably going to have to hear you out sometime, so it might as well be now.)
Looks genuine
Your subject line has one goal: start a conversation. It's not a sales pitch, so avoid clickbait, marketing speak, cliches, empty buzzwords, jargon, and implied urgency or value where there is none. At best, these create the wrong impression. At worst, they'll get you added to a spam filter.
As Will Allred of Lavender advises, "Write it like you would internally" to cut through the noise and keep their guard down.
The best cold email subject line examples read like you're messaging a friend on social media. To create this impression, use lowercase and go easy on the punctuation (too much looks spammy). After all, when was the last time you messaged a friend like "Jeff, Increase Your Reply Rates by 90%!"
Keep it short
The ideal length for subject lines is 1-3 words. Anything longer looks salesy and requires too much mental effort to process. Short subject lines also read better on a mobile device, which is where most content is consumed these days.