From finding prospects to standing out from the crowd to booking meetings, we've got the balm for your prospecting pain.
1. Finding quality prospects
Sales prospecting success relies on bringing in quality leads and building solid prospecting lists.
Easier said than done.
Sometimes, leads from inbound marketing just aren't a good fit. After all, you can lead a bunch of horses to water but you can't make the right ones drink.
Then again, it could be sales teams struggling to identify the right prospects.
These challenges are usually down to departments working in silos and a lack of adequate preparation.
Solution
Align sales and marketing strategy so everyone is on the same page and working together as one revenue generation machine. When marketing targets the right audience, it generates higher quality pre-qualified leads, and makes it easier for SDRs to get prospects' attention when they reach out.
Start by calculating your total addressable market (TAM, the number of available prospects in your target market).
Put together an ideal customer profile (ICP, firmographics of your target company).
Have both departments develop buyer personas. (Note that sales BPs focus on a person's role and challenges, and your value proposition, while marketing features more demographic and personal data, what they want to know, and how they find you. See our handy buyer persona template and post on sales prospecting best practices for more on this.)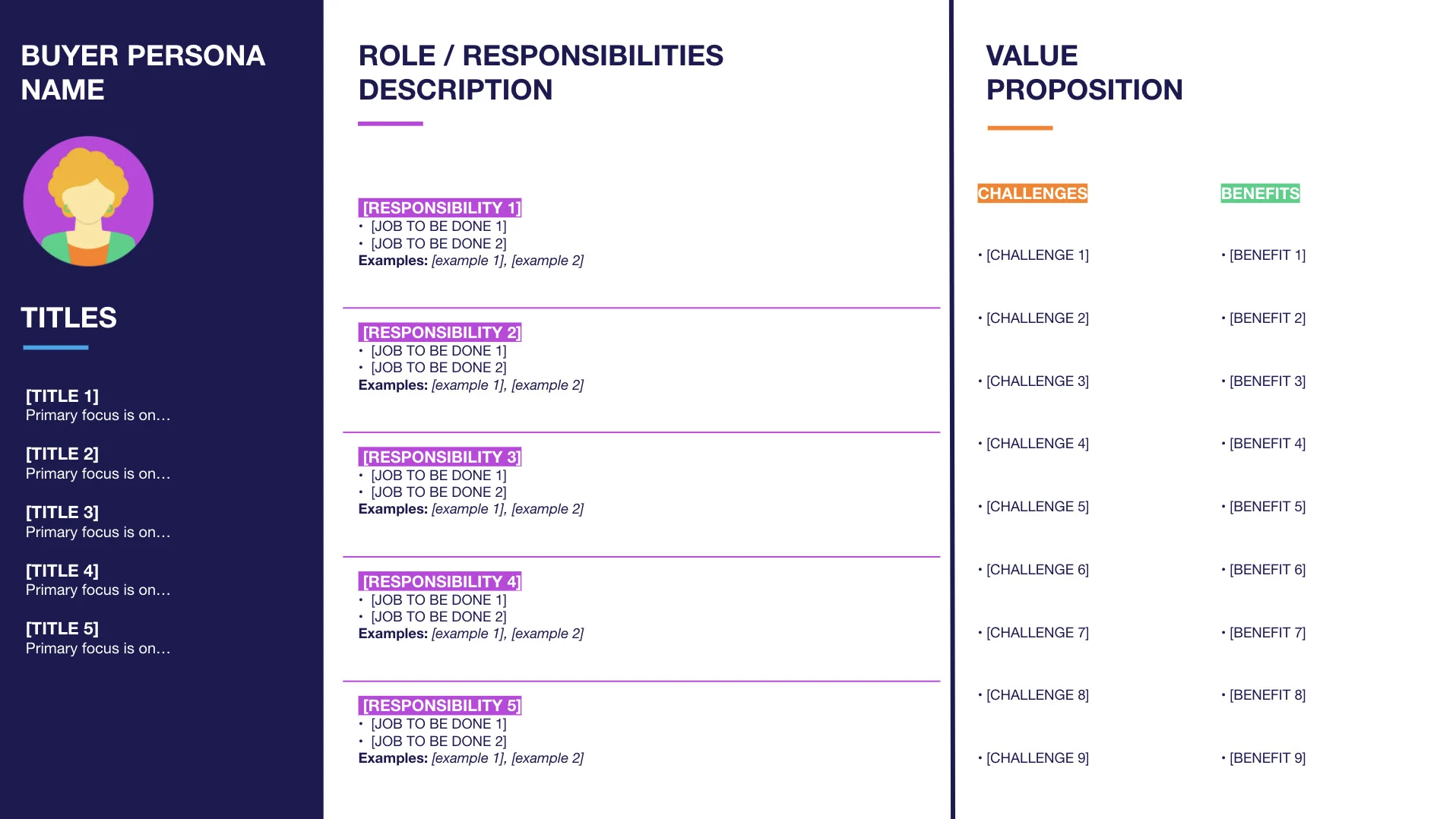 Establish a feedback loop so marketing knows which lead generation strategies are working.

Sales teams can use their ICP and buyer persona/s to research potential customers to identify those who'd be a good fit for your solution, which saves wasting time on the rest.

Use sales prospecting tools and set up alerts to track industry and prospect news, job changes, online behavior, and purchase intent, identify decision-makers, source-verified contact information, and score and qualify leads.
Top sales professionals Justin Michael and Patrick William Joyce recommend B2B sales prospecting with LinkedIn Sales Navigator to dig deep with boolean searches (AND, NOT, OR) and go granular in the jobs section. They also leverage InMails. Even if you don't get a response, it should help your name register when it appears in their email inbox.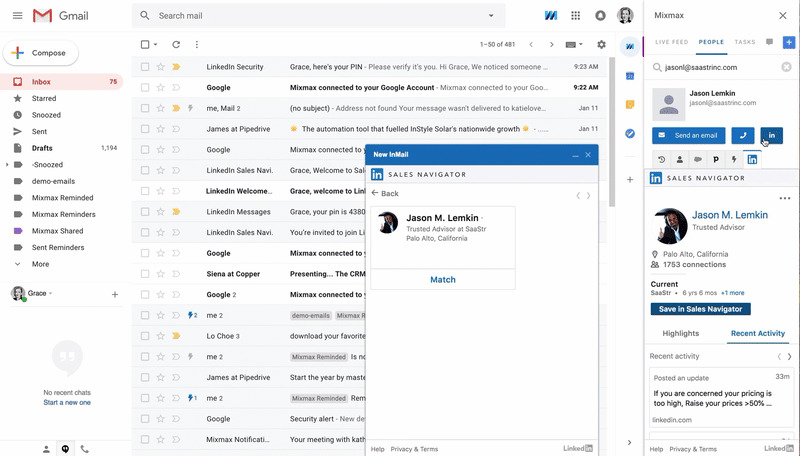 Accessing LinkedIn Sales Navigator from Gmail with Mixmax
Related Post:
55 Sales Prospecting Questions to Get Your Prospects Talking