4. Be relevant
Personalization is the name of the game in outbound prospecting.
Reeeeewind.
Let us rephrase that.
Personalization is still the name of the game, but with everyone playing, you need to run faster to stay ahead of the field.
These days, getting a prospect's attention takes more than dropping a few publicly available personal details into a template.
It takes relevance.
Fortunately, you've done your research so you're armed with fascinating facts about your prospects to drop into cold emails. Go you!
Justin Michael recommends "personalization stacking here." Tying any three points together and mixing emotional with logical, like their university + an award they won + relating it to something to do with your company.
He and PWJ also "scale relevance" by namechecking shared contacts, any of your client companies the prospect has worked at, and their recent publications, LinkedIn activity, etc. Deep industry insights and tailored references combined with something relevant. Boom!
Be selective when dropping company names, though. Sales legend Kyle Coleman sticks to those prospects are likely to care about. So, similar characteristics to theirs, same industry or geographical area, or backed by the same VCs, etc. If it's a direct competitor, even better.
Reference their pain points and lead with value. What can you share that'll make their life easier? How can you solve their specific challenges?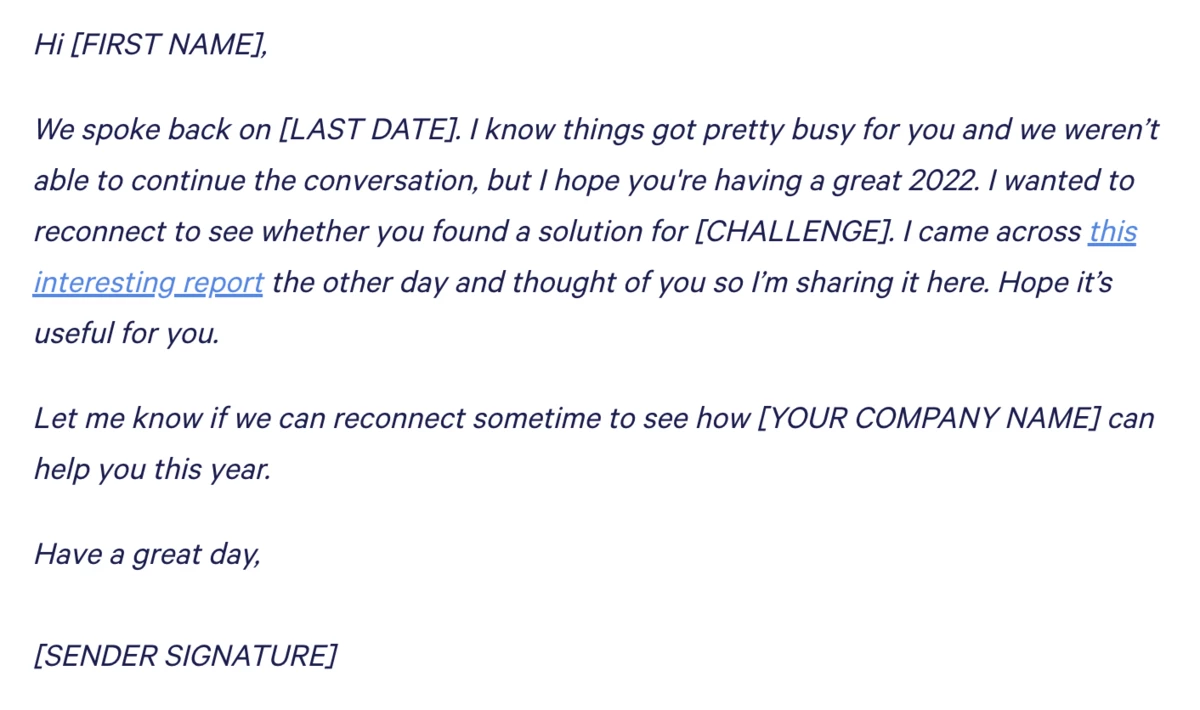 Practice the art of exquisite timing by monitoring industry news, funding rounds, hires, expansions, and other milestones. All good indications the company may be in a position to buy, and which give you a reason to get in touch.
Here are a few more Jason Bay gems to align your messaging with prospects' priorities.
Results they've achieved.
Recommendations given to/received by others.
Relevant company values.
Relevant company content.
Company initiatives.
Company social profiles.
Third-party content like new legislation, quarterly earnings calls, and press releases.
Most sales engagement platforms allow you to personalize messaging with email templates that auto-fill with prospect data from your CRM. If you're using Mixmax, however, you can go one step further and tailor every stage of a sequence, including content and scheduling, to each individual recipient, making it even easier to be relevant at scale.