August 11, 2022
5 Reasons Your Team Needs a Salesforce Gmail Integration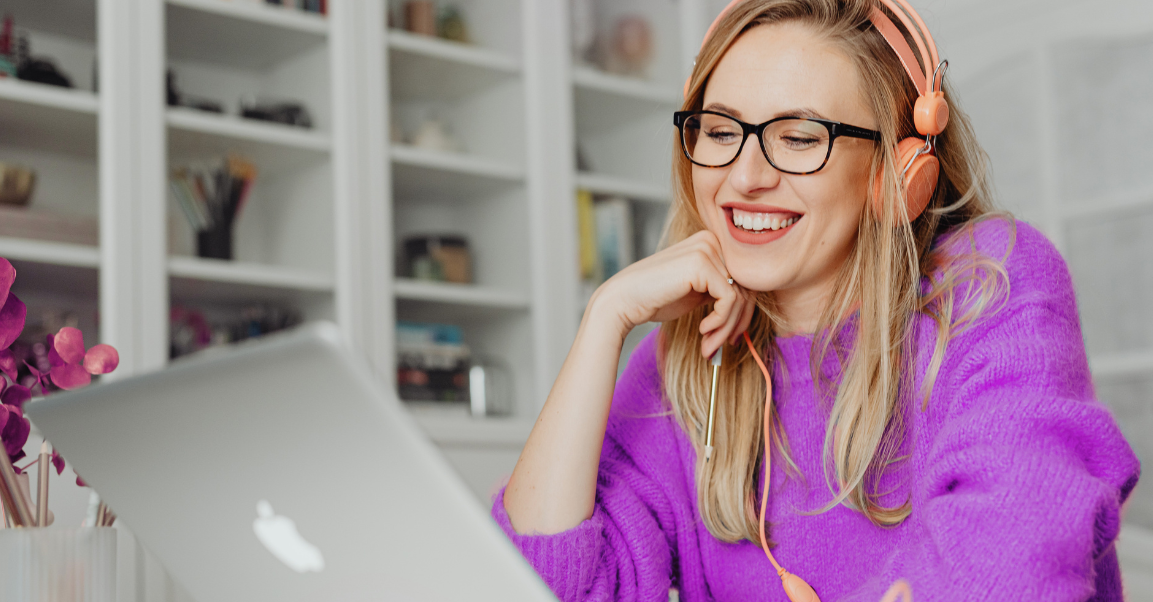 What does a Salesforce Gmail integration entail?
5 reasons your team needs a Salesforce Gmail integration
Key benefits of accessing your CRM from your inbox
Choosing the right integration tool for your business
Have you ever looked at a job description that included "regularly updating Salesforce" and thought to yourself, "Man, I love that"?
Didn't think so.
We all know what a pain it is for sales reps to have to sign into Salesforce to log activity and update accounts.
The truth is, if your sales team doesn't have Salesforce automation, people won't want to join your organization.
And chances are those who are already on your team aren't having a jolly good time because they don't have the tools they need to be successful.
So what's the solution here?
Salesforce Gmail integration. Boom.
Here's what you'll learn in this post:
What a Salesforce integration entails
How a Salesforce Gmail integration can revolutionize your sales cycle
Key benefits of accessing your CRM from your inbox
Choosing the right integration tool for your business
What does a Salesforce Gmail integration entail?
If you've never heard of a Salesforce and Gmail integration, you're in for a treat.
True integration will help your sales team achieve a seamless workflow.
Tedious admin work will be a thing of the past. Suddenly, AEs, SDRs, and CSMs will have time to focus on prospects and clients.
How?
Simple: By connecting your CRM to your Gmail account.
This will transfer all relevant information from your email to Salesforce in real-time. In some cases, setting up the integration and synchronization between both platforms is achieved in mere minutes.
Fun fact: Our sales engagement solution has this feature built-in.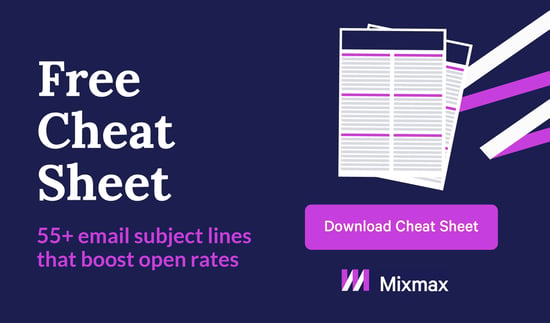 See a Salefsorce Gmail integration in action
Use Mixmax to increase your reps' productivity and achieve pipeline success.
5 reasons your team needs a Salesforce Gmail integration
1. Boosts sales reps' productivity
71% of sales reps say they spend too much time on data entry. These same reps also spend 28% of their day in their emails.
In a perfect world, you'd have your team do less data entry while still accessing all CRM data in the environment they spend so much of their time in–email.
When you adopt a sales productivity tool that seamlessly integrates Salesforce with G Suite, that utopia becomes a reality.
By automating tedious admin work, your sales team will have:
The freedom to focus on what matters: selling.
No distractions or worries about constantly having to update account and activity history.
More time to work on email personalization to engage and convert new customers.
2. Eliminates redundancy & errors
We've all been there: Forced to input the same information in two different places because data syncing is non-existent.
This redundant work causes problems for both you as a sales manager, as well as your reps.
By having to perform the same task multiple times, reps are more likely to:
Lose time during context switching (selling mode vs. admin mode).
Compromise data quality by making mistakes during data entry in multiple locations.
3. Provides visibility on sales activities
On average, only 40% of all sales updates are ever entered in a CRM. Combine that with sales reps spending 21% of their time researching incomplete data in Salesforce, well…

*SALES MANAGERS EVERYWHERE SHUDDER*
If all that customer data is slipping through the cracks and your reps are wasting time searching for data that doesn't exist, you've got a disaster on your hands.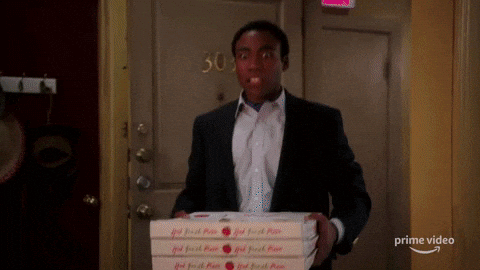 Ensuring that your Salesforce records are accurate is vital for sales managers as it allows you to:
Make important business decisions based on real data.
Ensure your reps have the right information at their fingertips to cultivate customer relationships and target prospective clients.
Build trust within your sales team.
4. Enables true sales engagement
Sales engagement comes from automating the sales process to the point where there needs to be less (or no) manual intervention–all while delivering a personalized experience.
Engagement at scale allows recipients to reply or book time with just one click, which enables you to automate follow-ups and tasks based on their engagement.
How do sales engagement and automation tie into Salesforce?
Sales leaders can set up rules to ensure that if a certain outcome has been reached, the next part of the sales process gets automatically triggered.
You can automate the subsequent stages of a sales process with a Salesforce and G Suite integration to move an opportunity along.
Example: A client signs a contract. A thank-you email is sent via Gmail. The status of your opportunity is updated in Salesforce. The account is reassigned to a CSM. All without any manual intervention.
5. Makes account handoffs a breeze
Whether some of your team members are pursuing other opportunities, getting promoted within your organization, or simply going on vacation, the handoff of accounts is inevitable.
Without an integration that keeps Salesforce up to date:
The person taking over an account is blind to any previous activity that has taken place.
That same person will waste time and effort (both theirs and their colleagues') trying to figure out what's going on.
Promising accounts will slip through the cracks.
Everyone's stress level will be off the charts.
Key benefits of accessing your CRM from your inbox
We covered why your team needs a Salesforce integration with G Suite.
But what are the benefits of being able to access your CRM directly from your inbox?
Those benefits include:
No time wasted having to sort through individual email messages to find all prior communication with a contact.
Improved collaboration, both between sales reps and with marketing (think marketing qualified leads).
Enhanced convenience and visibility, all in a central location.
No switching back and forth between programs.
Viewing account and contact information without leaving your email UI.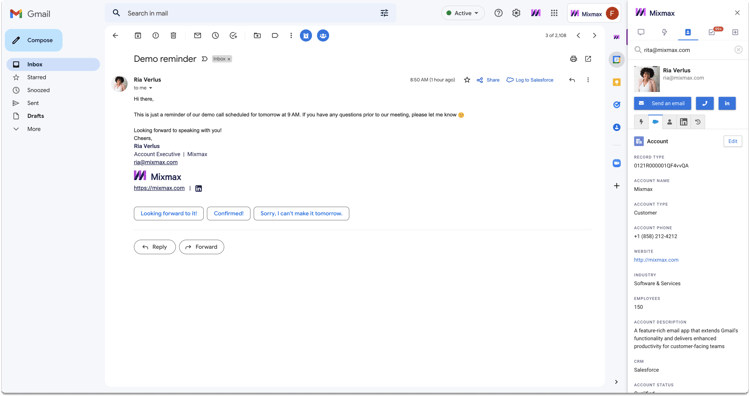 Choosing the right integration tool for your business
If you're looking for an integration tool that can easily connect Salesforce to your team's G Suite corporate email accounts, ask yourself these questions before making a decision.
Do you want Salesforce to be automatically updated whenever a sales rep interacts/communicates with a customer?
Do you want your reps to find customer info without leaving their inbox?
Do you want to create multichannel email sequences that can be set up across multiple touchpoints in Salesforce and Gmail?
Do you want to track and analyze email engagement (opens, clicks, replies, etc.) in one dashboard?
Do you want to set up one-click meetings by auto-populating your availability directly in an email message?
Do you want to create one-click polls that will boost engagement?
Do you want to set up automatic rules that trigger actions based on recipients' engagement?
Do you want to be able to record calls?
Do you also want to connect LinkedIn Sales Navigator to Gmail?
If the answer to these questions is "yes," then you're looking for a sales engagement tool to help you manage your entire sales cycle (ahem, Mixmax).
If you don't want additional features and enhancements that will make your team exponentially happier, you can look into a simple Salesforce Chrome extension for your browser.
See a Salefsorce Gmail integration in action
Use Mixmax to increase your reps' productivity and achieve pipeline success.