1. Mixmax
Mixmax is a sales engagement solution that's perfect for busy sales teams in fast-growing companies.
It's an easy-to-install and adopt tool that automates repetitive or manual tasks and gives reps back more customer-facing time—with features that enable true sales engagement right from Gmail.
It helps sales teams boost productivity by arming reps with the tools required to provide excellent communication that builds rapport—while promoting more effective, personalized outreach at scale.
Key sales productivity features:
An intuitive, all-in-one solution that fits into reps' existing Gmail workflows without having to switch between tabs, tools, and interfaces
Personalized,

sales automation

like automated sequences for meaningful buyer experiences and scaled outreach
Integrations with LinkedIn Sales Navigator and Salesforce for quick access to prospecting information and better quality messaging right within Gmail
Real-time CRM data sync to prevent data silos and access reliable data that doesn't need manual updating
In-email dialer to place calls directly from Gmail to save time prospecting
Engagement alerts so reps know what's working and when to follow up to make sure nothing slips through the cracks
Smart send features to ensure emails reach prospects at the right time, every time
Out-of-the-box triggers on bulk actions to streamline yet customize outreach and impact (and increase chances of engagement)
This tool is best for: sales engagement
Pricing:
Starter - $9 per user/month, billed annually
SMB - $24 per user/month, billed annually
Growth - $49 per user/month, billed annually
Enterprise - custom priced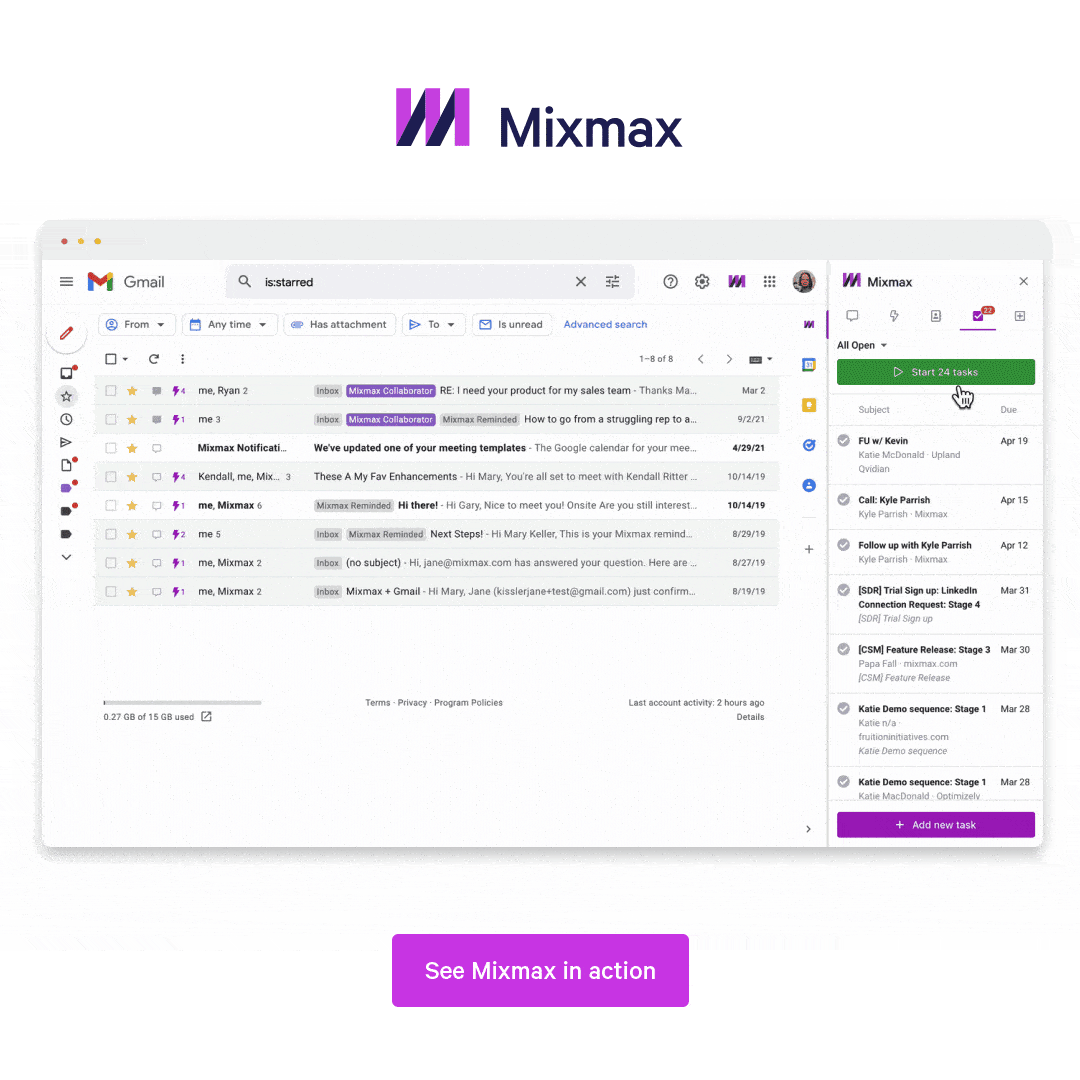 2. Lavender
Sending cold emails is a thankless job.
People won't just open and engage with any email landing in their inbox anymore, so make sure your first impression is a flawless one.
We like sales writing assistant tools like Lavender to help you personalize faster and write more impactful emails.
It flags spelling and grammar errors, compares your sales outreach to millions of others, gives you a sense of how your content comes across, and gives suggestions that drive impact.
Key sales productivity features:
Spam checker to make sure your emails actually get to prospects' inboxes
I-to-you ratio and passive voice checker for prospect-centered and targeted content
Subject line analysis for sales subject lines that convert
Gifs for more engaging emails
Next-best-action suggestions for higher reply rates
Mobile editing and content preview
This tool is best for: sales communication and collaboration
Pricing:
Free
Individual Pro - $29/month
Teams + Integrations - $49 per user/month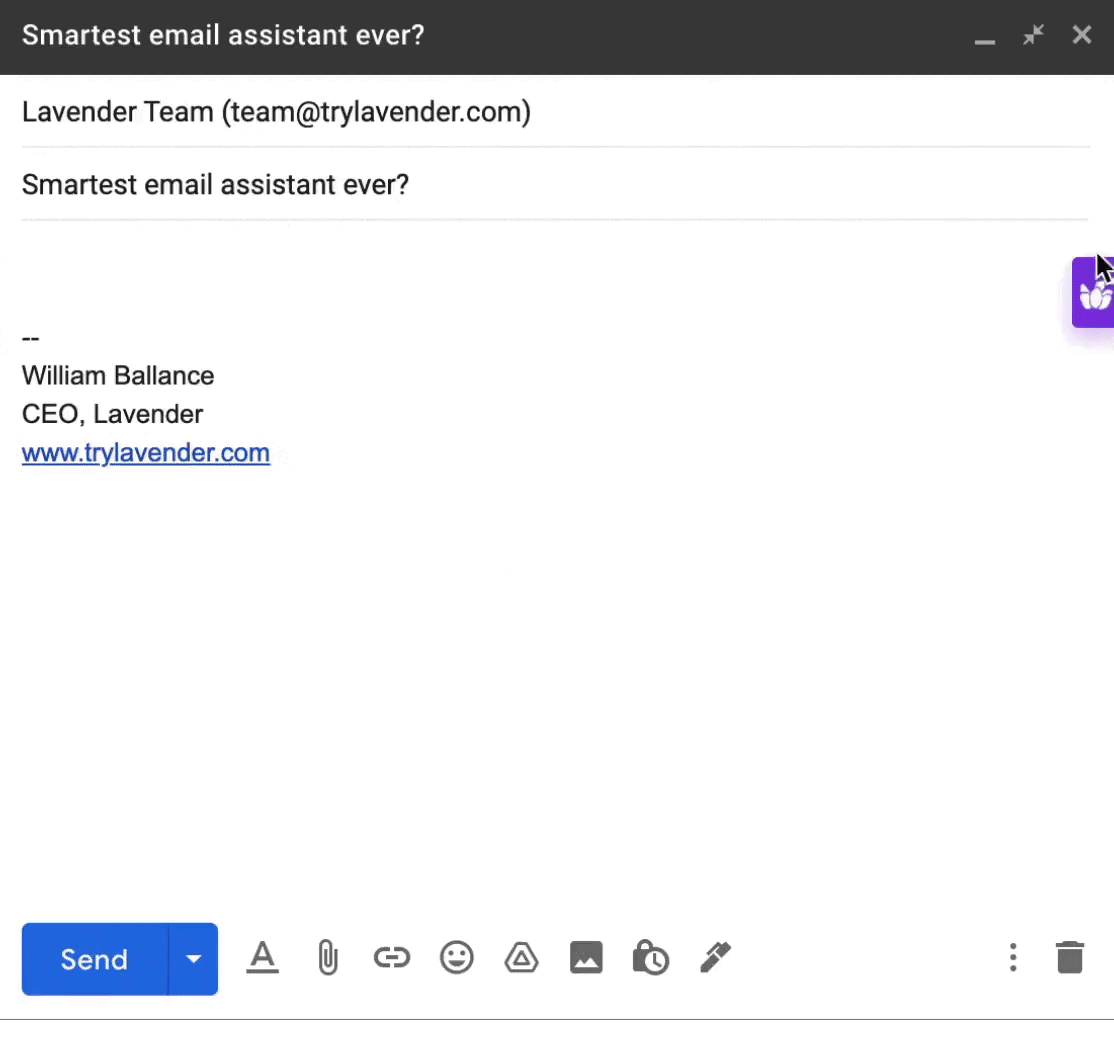 3. Dooly
Part of increasing sales productivity is supplying reps with the quality information they need to close more deals.
Dooly is a sales enablement tool that helps reps collect key prospect information and resources to prevent siloed selling and heighten productivity.
Key sales productivity features:
Connected workspace to easily share critical deal information
Content storage and import for highly accessible content
Sales templates for streamlined selling
CRM sync with Salesforce for accurate, clean prospect data
Edit tasks with pipeline overview to know what to prioritize
Create and take detailed notes and sync them with accounts, meetings, opportunities, and contacts
Quickly edit open opportunities for accurate pipeline data
This tool is best for: sales communication and collaboration, sales enablement
Pricing:
Free
Pro - $10 per user/month
Growth - $30 per user/month
Premier - $60 per user/month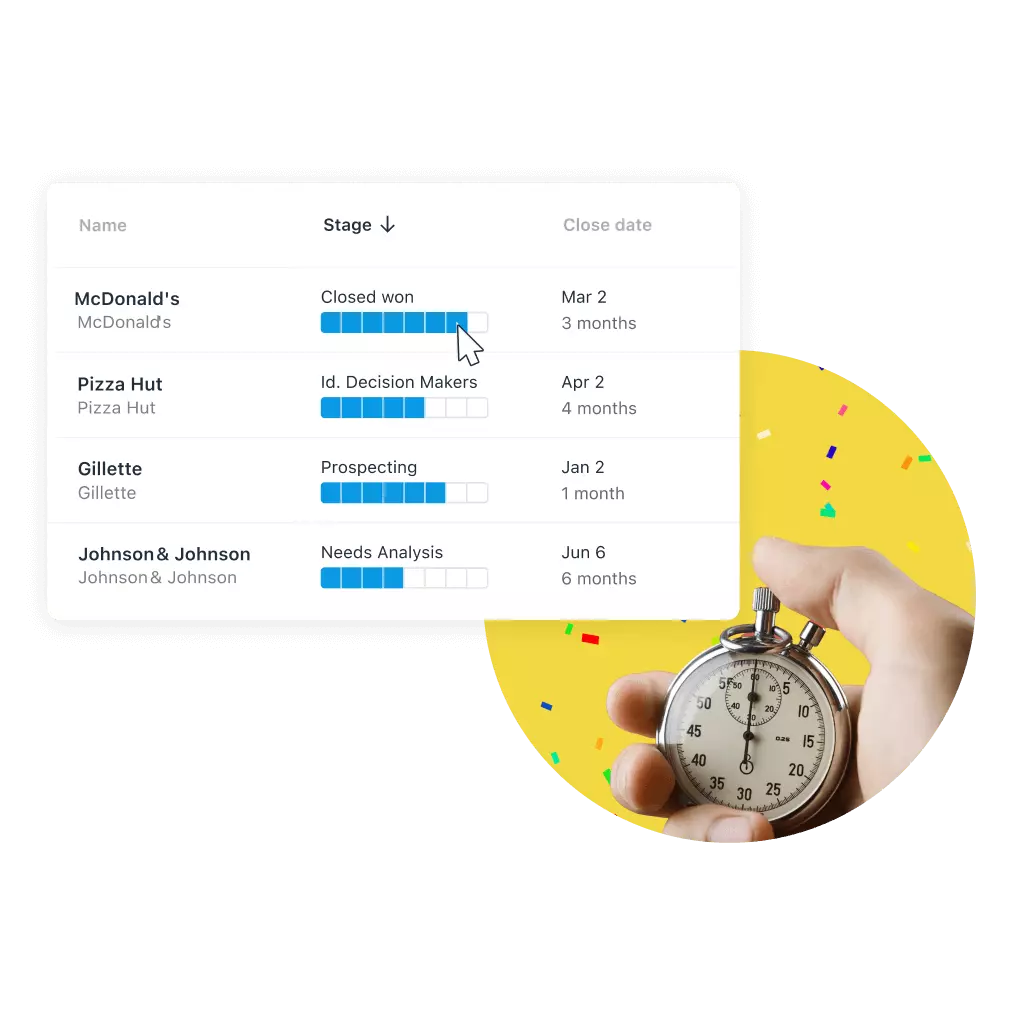 4. Qwilr
Creating stunningly effective sales proposals, pitches, and sales quotes take up lots of reps' valuable time.
That's why we love Qwilr—it's a proposal and template software that helps reps quickly create and send aesthetically pleasing sales collateral that engages prospects and accelerates sales.
Key sales productivity features:
Online proposal, document, pitch, contract, and quote creation for a faster sales process
Dynamic pricing, e-sign, and payment options
One-click proposal generation and automation at scale
Proposal tracking and analytics to see what's working on prospects
Easy acceptance process for prospect ease-of-use
Quick edit for fast template changes to personalize collateral and increase engagement
This tool is best for: sales communication and collaboration
Pricing:
Business - $35 per user/month billed annually
Enterprise - $59 per user/month billed annually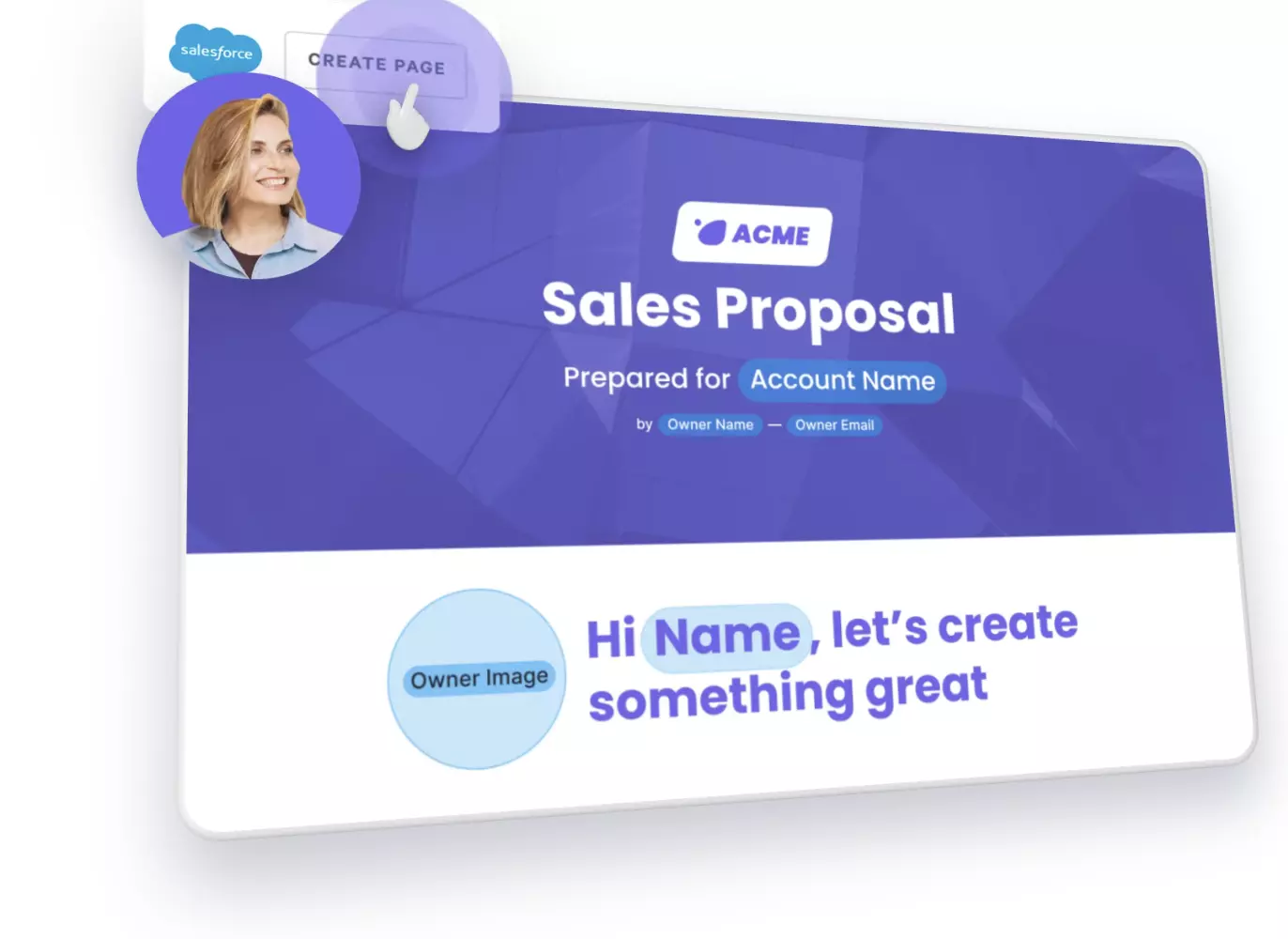 5. Accord
Accord lets you easily collaborate with buyers on timelines, business objectives, next steps, onboarding, etc., for a more effective sales process that gets prospects into the pipeline faster.
With Accord, reps can build a repeatable and scalable sales and onboarding process that lets them better reach revenue goals and heighten productivity.
Key sales productivity features:
Customer-facing workspace for quick and easy client communication and collaboration
Client accountability for agreed-upon next steps for a smoother closing process
Playbook gallery filled with ready-to-use templates that drive impact
Mutual action plans for sales success
Ability to get buy-in from clients for the entire buying journey to save time
Shared resources, outcomes, and timelines for greater sales visibility
This tool is best for: sales project management, customer collaboration
Pricing:
Essential - $99 per user/month
Startup - $499 per four users/month
Growth - $1499 per 10 users/month
6. BoostUp
Revenue Operations and Intelligence platforms can help sales teams forecast revenue and locate gaps in productivity.
BoostUp helps reps drive and scale predictable growth in a single platform by helping them determine their overall effectiveness—with insights into opportunities to understand prospect engagement, next steps, and communication.
It gives reps key information when digging into forecasts and what actions they can take to progress the sales cycle.
Key sales productivity features:
Email activity capture to track revenue gained from past outreach
Forecast accuracy and efficiency to understand pipeline health and productivity silos
Track, manage, and forecast opportunities for sales consistency and accountability
Integrates with Salesforce
Update key fields on opportunities and visualize opportunity data
Pipeline risk visibility removes hours of manual report building
This tool is best for: sales forecasting
Pricing: request custom pricing
7. Gong
AI-based conversation intelligence tools record and analyze sales calls for actionable insights into what calls close deals, and which don't.
We like Gong as it tracks factors like rep talking time, prospect talking time, and individual vs. team success reports, that help sales teams spot whether their calls are productive and get results, or need work.
Use Gong to make the most of your customer-facing time and interactions, and empower go-to-market and revenue teams to determine the best course of action for top-scoring results.
Key sales productivity features:
Call recording, tagging, transcription, and analytics
Coaching and scorecard feedback tools, notifications, leaderboard, and updates in real-time
Knowledge base for call coaching
Prospect/customer scoring
Video recording
Speech-to-text
This tool is best for: revenue intelligence
Pricing: request custom pricing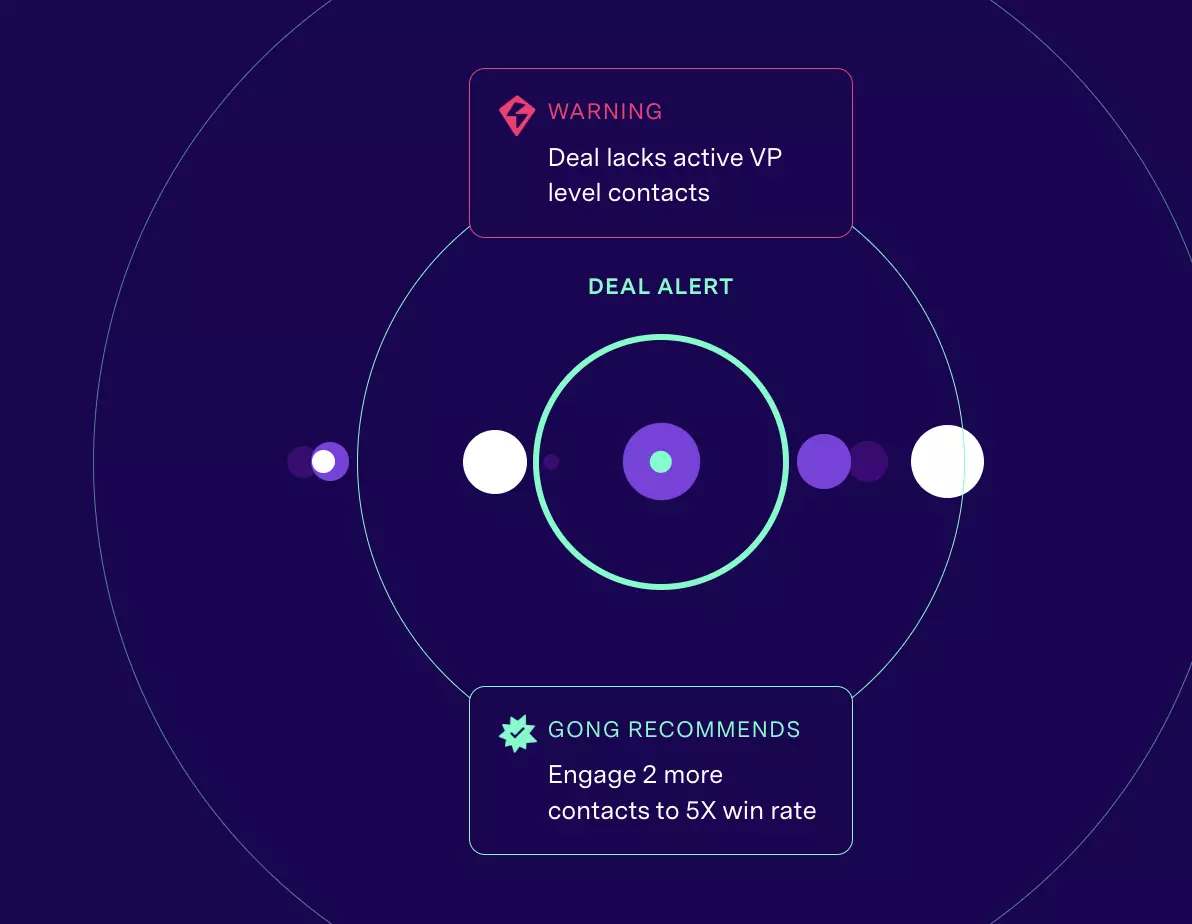 8. LeadIQ
LeadIQ helps reps optimize sales productivity by capturing and sequencing lead and prospect information in one click.
Sales prospecting platforms like LeadIQ help reps eliminate the busywork that slows outbound prospecting with easy access to verified emails, phone numbers, and real-time enrichment.
Key sales productivity features:
Identify and locate target accounts on LinkedIn Sales Navigator and other websites
Integrates with Salesforce
Verifies and tests email deliverability and formatting
Job change updates for accurate prospect information and movement
Filter through lists of contacts to narrow down focus leads
Automatically place contacts in relevant sequences
This tool is best for: sales prospecting
Pricing:
Free
Starter - $60 per user/month
Pro - $120 per user/month
Enterprise - request custom pricing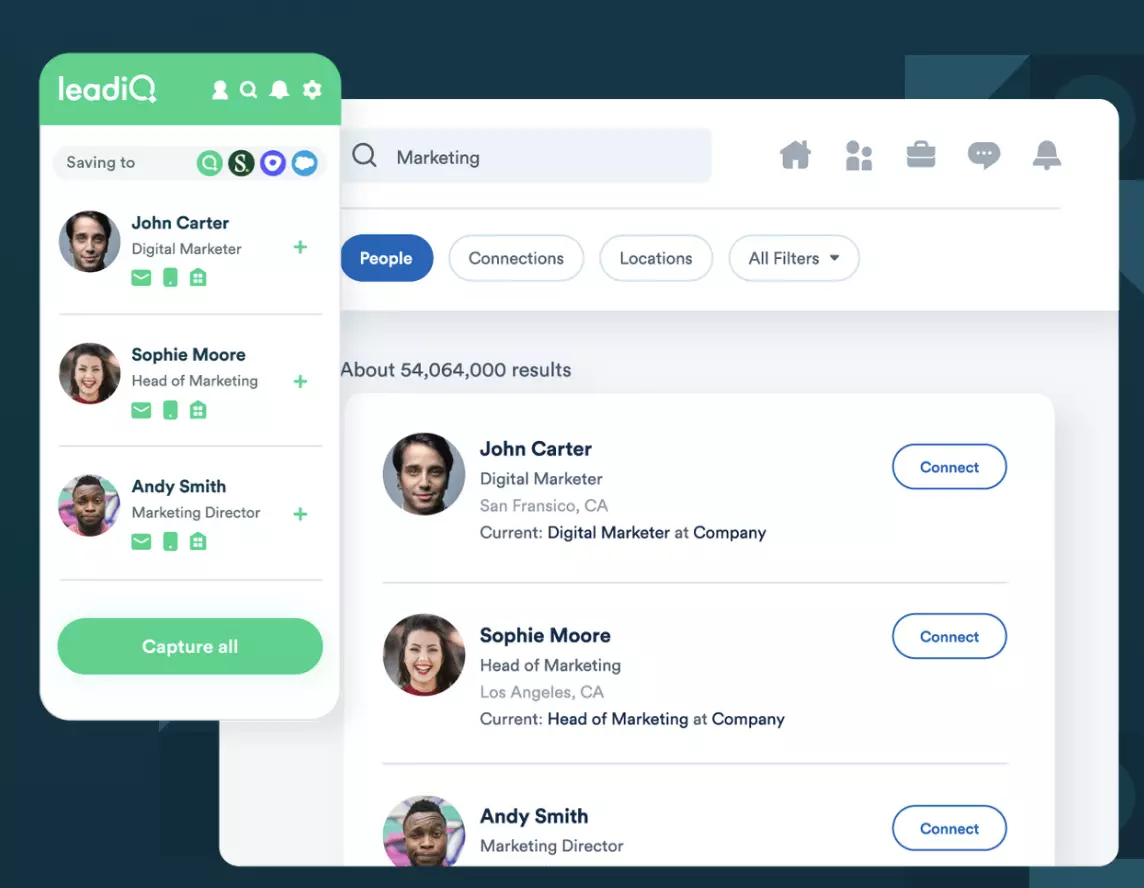 9. Correlated
Use product-led insights tools to drive expansion, improve conversion, and retain more customers.
Correlated helps sales teams build automated playbooks based on how users engage with their product to generate more Product Qualified Leads (PQLs).
This helps reps increase their productivity by spending less time on unqualified leads that aren't a true fit for your product and never end up converting.
Key sales productivity features:
Access to Product Qualified Leads
Real-time notifications to track the buyer's journey and lifecycle
Slack and Salesforce integrations equip revenue teams with leads in the tools they already use
Automatically routes opportunities to the appropriate team
Customer data insights for targeted, personalized messaging (tailored to who your customers are and how they use your product)
Identify and analyze new buying signals throughout the customer journey
Measure playbook conversion rates for productivity insights
Easily-accessible data models and key sales metrics for self-service insights
This tool is best for: sales prospecting
Pricing:
Startup - free
Growth - $750 per 10 users/month
Enterprise - request custom pricing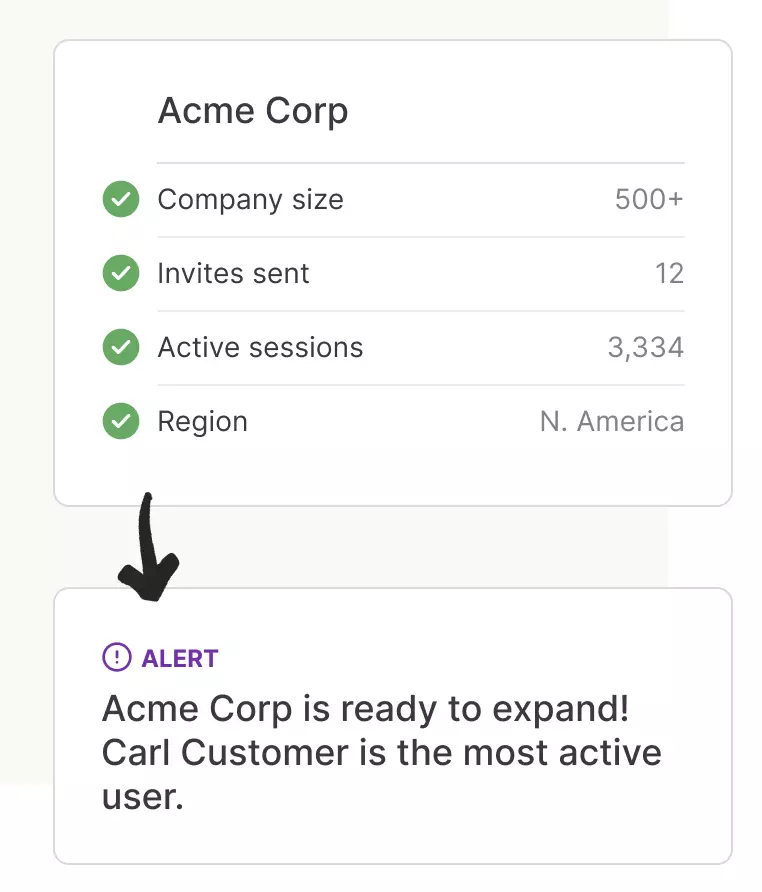 10. UserGems
UserGems helps sales teams fill pipelines with warm leads when contacts switch jobs or positions.
Using this tool, reps get access to past leads who have recently turned into new opportunities— enabling them to get in front of hot prospects at the right time, or before competitors.
Reps are most productive when they're improving their conversion rates and growing their pipelines, and UserGems helps them do just that by following contacts to their new companies (and sourcing their new contact information).
Key sales productivity features:
Lead builder to keep reps on top of warm leads and new opportunities
Connections to build prospect relationships
Integrates with CRMs like Salesforce
Marketing automation for consistent brand/product messaging
Detailed prospect research reports with updated contact information
This tool is best for: sales prospecting
Pricing: request custom pricing