October 13, 2022
5 Ways to Improve Sales Process to Boost Team Efficiency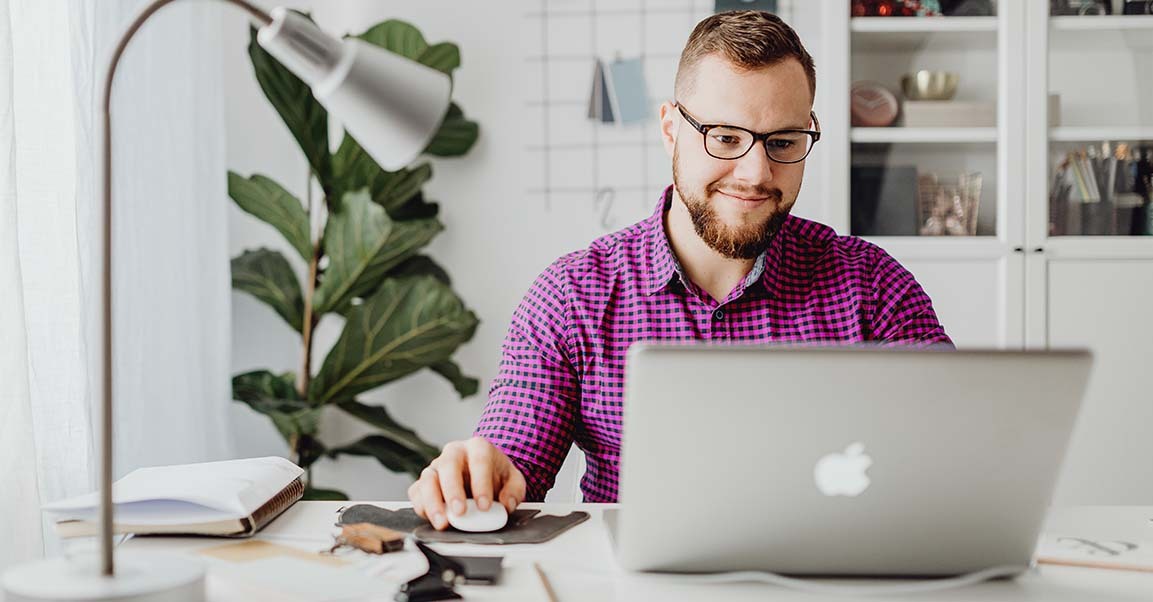 5 ways to improve sales process and boost team efficiency
Let's round this up...
Ah, salespeople.
The often-stereotyped driving force behind most businesses.
The ones who are out on the front lines, trying to close deals and bring in revenue. The ones who mostly get ignored (and sometimes yelled at) for just trying to do their jobs.
But they're also the ones who take on the huge task of trying to maintain a high level of efficiency. And they're good at it, too.
Sales teams are often the most efficient departments in a company, thanks to their experience with managing leads, developing relationships, and, of course, closing deals.
Yet, for all their efforts and all the (often expensive) tools they have access to, they're still spending time on repetitive or lower-value work that hasn't been automated.
The result?
They constantly feel like they're swimming upstream. It's a real challenge to stay afloat and keep up the motivation when you feel like you're constantly fighting against the current.
Time. To. Fight. Back.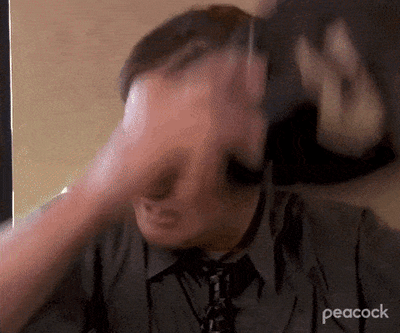 Great sales leaders are constantly evolving their processes to help their team be more efficient and effective.
However, according to a study, sales reps still spend 65% of their time on tasks that don't involve selling.
Like the dreaded CRM updates after each communication. Or manually setting up reminders to follow up. Or going back and forth to schedule meetings. Or…
You get it.
If this is the case for your team, it might be time to look into sales automation tools that integrate with your CRM and that encourage prospects to respond.


Want better results from cold emailing?
Use Mixmax to increase your reps' productivity and achieve pipeline success.
5 ways to improve sales process and boost team efficiency
#1 Track and analyze email activity
Did you know that 45% of businesses do not track their emails, and have no idea how long potential clients spend engaging with the content they receive?
Insights for simple exchanges of messages should not be overlooked. For example, if someone has opened your email more than three times, it could mean one of two things:
1) They haven't had time to respond to or action the email, so they keep revisiting it.
2) They are struggling to understand the message or sales pitch.
If option two is the case, a follow-up email or call could be beneficial – and it could even turn a potential client into a long-standing relationship.
Put simply, don't let the failure to track metrics such as email opens, response and click rates impact identifying opportunities for follow-up.
#2 Ensure emails are engaging
How do we get prospects to respond? Can an improved sales process through technology assist with something so specific?
Sometimes people spend hours searching for details they need to include in an email, and a large amount of the details are on who they are actually emailing.
But if everything about the client is in one handy place—such as our sidebar accessible directly in Gmail— sales reps can increase their efficiency and generate leads by using CRM insights about the person they are emailing.
Pretty neat, right?
Also, if your team is struggling to pique the interest of their potential leads and, as a result, the sales cycle is cut short, it is time to consider how they are ending their emails.
Just as they say the subject of an email speaks a thousand words, the ending of an email can make or break when it comes to engagement. If you are looking for ways to sign off your email and boost your response rates, click here (and thank us later).
Finally, sales engagement platforms are under-utilized when it comes to helping boost response rates. For example, email enhancements, such as ending an email with a survey or a one-click poll, can make it significantly easier for potential customers to engage.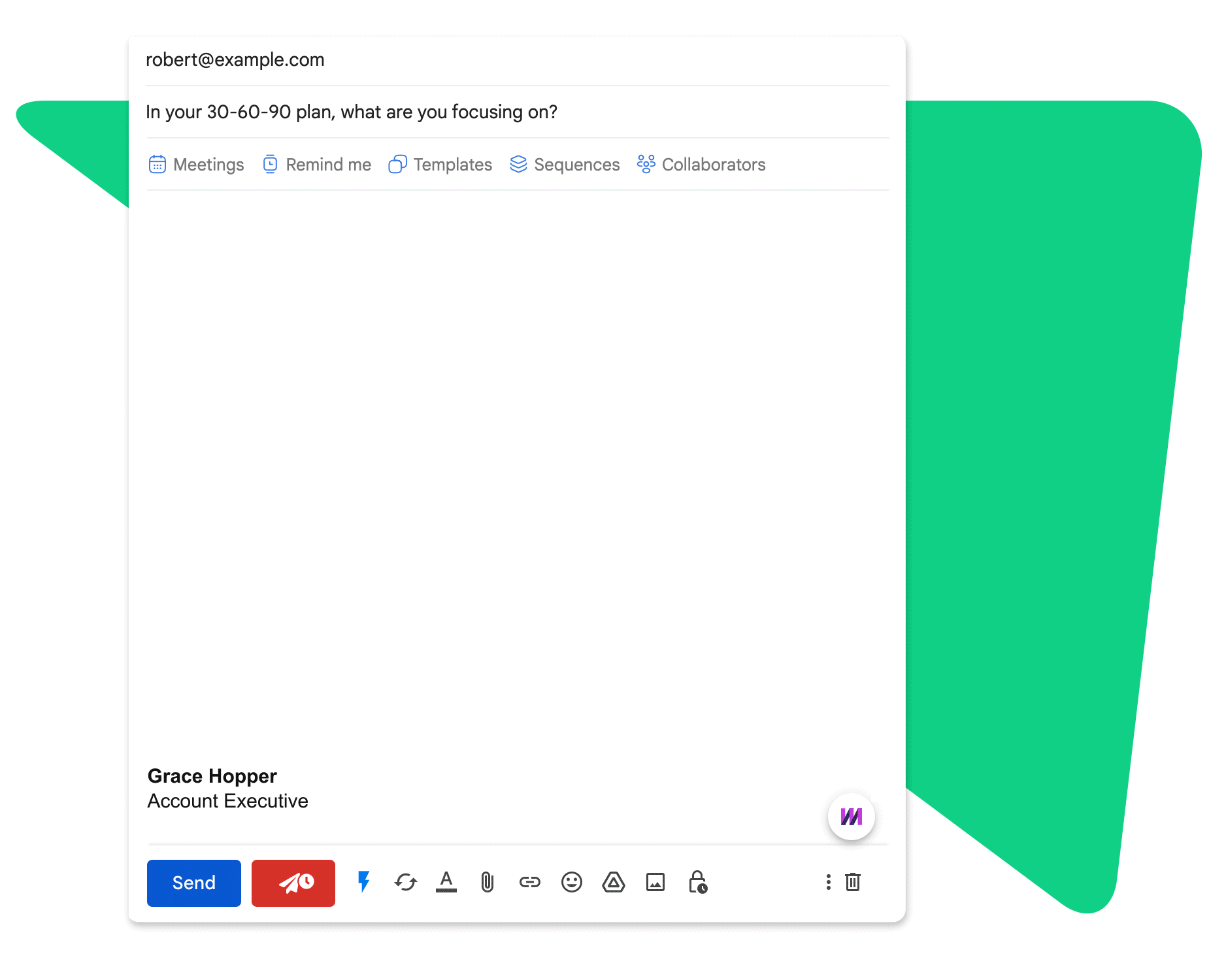 Email enhancements are designed to help your recipients feel like they are not wasting that much time by actioning your email. Introducing them to your team can help boost engagement by up to 25%.
#3 Save time with one-click meetings
If you're a sales leader, you know there are a dozen expert schedulers designed to help your team organize their discovery calls and follow-up meetings.
Whichever platform you choose for generating one-click meetings, here are our top tips for streamlining the sales process when it comes to scheduling:
Schedule based on data. Insights into the success rate of your team's communication efforts is important. If discovery calls every Friday are identified as having a lower chance of demos booked, then encourage blocking out Friday afternoons to achieve the desired outcome, but in a different way. For example, reaching out on LinkedIn to potential leads may prove more beneficial depending on the day and time messages are sent.
58% of customers open their email first thing in the morning. If your customers are in this category, then it's time to schedule your communications so they reach the top of your potential leads' inboxes by the time they fire up their laptops (or reach for their phones on their nightstands). Gaining more visibility can, in turn, help you book more meetings.
Schedule meetings ASAP. One of our

sales engagement solution

's features is adding clickable dates and times to your emails, which lets the recipient book directly into your calendar. Allow automation to send reminder notifications for emails and update your calendar in real time. One less thing to add to the to-do list!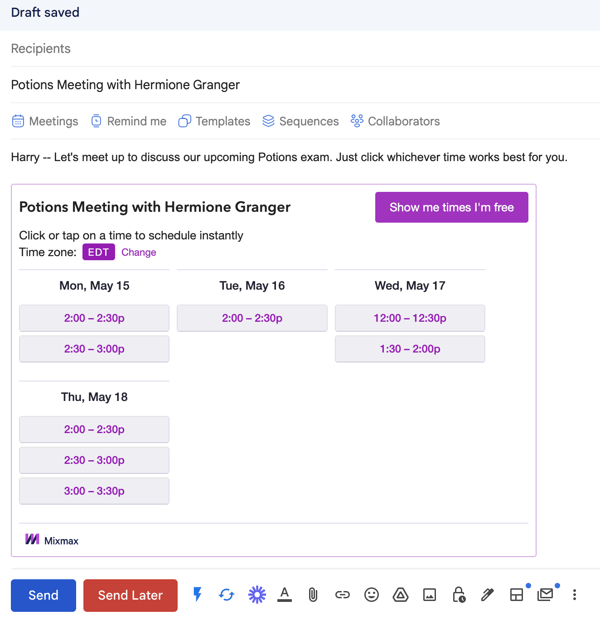 #4 Eliminate data entry from your team's workflow
Sales reps spend, on average, up to four hours a week entering data into Salesforce.
But that time could be better spent focusing on potential clients and working on lead generation.
To improve sales process, technology has to make our lives easier and enable time-consuming tasks such as updating CRMs to be automated.
When busy people get busier, things begin to slip. By having Salesforce Gmail integration set up, your team can kiss manual data entry goodbye and can focus on winning deals.


#5 Share winning email templates to boost team performance
You've heard the saying, "teamwork makes the dream work." And as tacky as it sounds, it's true.
Although sales in general is highly competitive, your reps' best bet at being successful is to work together as one team.
One way of helping AEs be more successful in their sales efforts is to share winning email templates with their colleagues.
Let's paint a picture for you:
An AE identifies that one of her email templates works really well for cold prospect re-engagement. Instead of hoarding it, she shares it with the rest of the class sales team.
That month, there's an overall increase in sales engagement AND close rates.
Woah.
Example of a winning re-engagement email template:
"Hi [Recipient Name],

It's been a while since anyone at [Company Name] has reached out, so I wanted to check in and remind you how a relationship with [Company Name] can benefit your business.
Benefit #1
Benefit #2
Benefit #3
Worth a chat?"
Pro tip: You can create and customize email templates directly in Gmail with Mixmax, and you can measure their success via insights.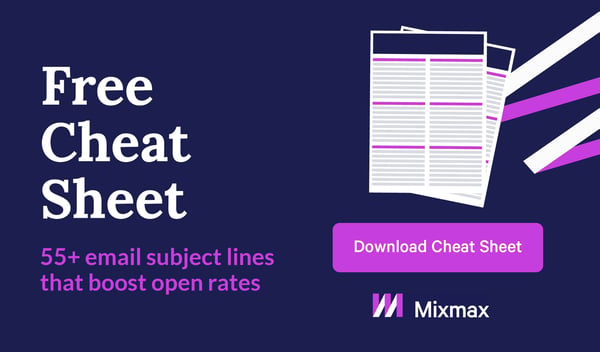 Let's round this up…
While defining your sales team's KPIs is the first step, it is an insignificant one if you don't have the necessary tools to monitor and track the insights.
Increasing sales volume comes as a result of spending more time with customers, and less time trying to organize checklists, the next day's discovery calls, or searching through a CRM that's not integrated into your team's email process.
Sales reps feel motivated and confident in their role and have a higher rate of efficiency when they are focused on spending more time generating sales.
It's time to save time through sales automation and free up hours in your reps' week to spend with potential leads.
While we rave about the features of our own product (who wouldn't?!), we also have a dedicated page of customer stories, including this one on how Praxis uses Mixmax to save countless hours each week when moving contacts through a communication process.
Want better results from cold emailing?
Use Mixmax to increase your reps' productivity and achieve pipeline success.