"Mixmax is so easy. It's sitting there doing all the work for you. And the team loves that it's not rocket science to use the platform." - Chris Flores, VP of Marketing at Bennie
---
Who is Bennie?
Bennie is a full-service employee benefits broker, focused on helping employers, employees, and their dependents get access to better benefits. Their platform, products, and services are designed to help companies make benefits less complex and more accessible.
Challenges and objectives
Bennie identified three primary challenges they needed to overcome:
Data cleanliness and organization in Salesforce: Keeping track of all the emails and replies in Salesforce proved to be a challenge, especially when using different platforms for customer support and sales.
Maintaining consistency across teams: Bennie wanted a unified tool that all teams (AEs, SDRs, and consultants) could use so they wouldn't have to manage multiple platforms.
Rapid go-to-market strategies: With a growing sales team, they needed a tool to send as many emails as possible to put their name and message out there.
"Consistency is big," explained Chris Flores, VP of Marketing at Bennie. "I've seen teams that have AEs on one tool, SDRs on a more complex tool, and account managers just using regular email. Having the same tool for all revenue teams not only promotes collaboration but also ensures we are all on the same page."
---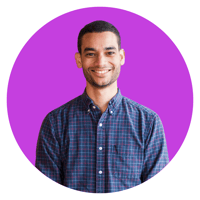 "Initially, we only had one SDR, two AEs, and a few consultants. My dream was that the team would double, triple, quadruple every other year. So whatever tool we wanted to use from day one needed to be able to scale with the three teams. And Mixmax definitely delivered now that we have over 40 reps." - Chris Flores


---
Solution
The company chose Mixmax vs. other options as their sales engagement platform for the entire revenue team.
"When I was an SDR, I used different sales engagement tools like Salesloft, Outreach and Apollo, so I have a really good understanding of the space," said Chris. "When we first started building Bennie, we focused on having the best tools that were reasonably priced, and ones that multiple teams could use. Over the past decade, I had been unable to discover a versatile tool that could cater to the three revenue teams. That search has finally ended, with Mixmax."
Bennie found Mixmax to be a perfect fit, with its ease of implementation, support for all their key functions, and scalability as the team grows.
Key features of Mixmax that Bennie values include:
Email templates and sequences: These tools allow for high-volume email sending and multi-channel sequencing, essential for SDRs.
Gmail integration: This feature makes Mixmax user-friendly and accessible directly through the inbox.
Salesforce integration: Automatically syncs data and emails to Salesforce without duplicating information.
Recommended Send Times: This AI feature uses machine learning to predict the best time to send your email based on when your recipient is likely to be in their inbox.
Chris also mentioned Mixmax analytics, stating, "the analytics are game-changers, providing us with visibility into reply rates, making our processes more predictable, and supporting our business growth."
---
"SDRs are going to be the power users who use almost all the features. AEs and account managers do more one-to-one outreach. Mixmax is able to handle both scenarios." - Chris Flores
---
Results
Bennie's decision to implement Mixmax had an immediate impact:
🟣 Cold email reply rates increased to 2%, which is double the industry average of 1% for cold outbound HR emails.
🟣 Each SDR sets up ~15 meetings each month
🟣 Productivity skyrocketed thanks to the Salesforce integration that automatically inputs data into Salesforce without duplicates.
🟣 Implementation took less than a week, with only one (free) training session required.
"Mixmax's analytics allow us to predict the number of emails needed to set a meeting, and that helps us set accurate targets and quotas for our reps, which is great," concluded Chris.
---
"Implementation was faster than I expected. You basically log in and everything is already set up. I've worked with other tools that have been around longer, and those sometimes take four to six weeks to implement, plus lots of backend items to sync with Salesforce and Gmail." - Chris Flores
---

Bennie's success, summarized
By leveraging the right sales engagement solution for their sales team, Bennie was able to significantly improve the company's sales and business development efforts.
Not only did it double their email response rate, but it also facilitated a surge in the productivity of the SDRs. Today, the average SDR at Bennie is able to secure 15 meetings every month, which is attributed to Mixmax's detailed insights and analytics.
Bennie's growth story is also worth noting. Starting as a small team of one SDR and two AEs, they have scaled to 20 SDRs and 20 AEs. Mixmax, with its super simple and quick implementation process, played a pivotal role in enabling this growth.
With Mixmax, Bennie is well-equipped to continue its growth trajectory 🧑‍🚀
Want to see if Mixmax is the right fit for your team? Book a custom demo with us.