"Mixmax has been a force multiplier for our business. Not only have we been able to expand the number of people we've been able to contact, we've also tripled the number of meetings booked in the past quarter since implementation." — Morgan Joseph, Head of Marketing at Wayfinder
---
Who is Wayfinder?
Wayfinder is a social-emotional learning curriculum for K-12 and higher education. The company uses the power of purpose and belonging to improve outcomes for students, enhance their general well-being, and prepare them for life outside the classroom.
Wayfinder partners with schools, districts, and other organizations to support communities and rebuild the foundation that students need to be successful both in and out of the classroom.
Challenges & objectives
Before Mixmax, Wayfinder's sales team was not fully utilizing the power of email sequences and productivity tools to engage potential clients. They had a limited window to capture prospects' attention during the sales cycle, and they needed to quickly reach out and inform them about their offerings.
"Education has a yearly sales cycle," explained Morgan Joseph, Head of Marketing at Wayfinder, "so it's super important for us to make sure that we're engaging as many people as possible to get them into our funnel and help them get informed and excited about partnering with us very quickly."
To accelerate pipeline development, Wayfinder was looking for a solution that could help them:
Increase meetings booked
Scale volume of daily outreach
Make data-driven decisions to identify best practices and increase efficiency
---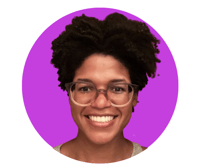 "The integration of Mixmax into our outreach strategy has proven invaluable, allowing us to capitalize on every opportunity, nurture relationships, and ultimately help more students find their purpose." — Morgan Joseph


---
Solution
Wayfinder adopted Mixmax's sales engagement solution to enhance their sales efforts and scale their outreach. They started by having their Account Executives (AEs) use Mixmax daily, but quickly realized the tool's potential and decided to bring on a dedicated Business Development Representative (BDR) team, too.
"When we saw the power of Mixmax," said Morgan, "we saw that we probably should have more people using this every day. We brought on a few BDRs, and once they hit their stride, we saw an exponential increase in the number of meetings we're getting from outbound outreach."
Key features that helped Wayfinder's BDR team:
Sequences: Allows the team to personalize messages based on recipients' region and school district, making it easy to set up a sequence and move on to the next region.
Reporting and data: Helps the team see which sequences work best so they can share best practices across the team.
One-click meetings: Simplifies the scheduling process, reducing the time to book a meeting from multiple email exchanges to a single one.
Salesforce integration: Helps the BDR team pull lists into Mixmax sequences and eliminates admin work.
---
"The efficiency and effectiveness of Mixmax have allowed us to reimagine our sales process and grow our team, leading to a significant increase in the number of meaningful conversations we're having." — Morgan Joseph
---
Results
After implementing Mixmax, Wayfinder experienced impressive results:
🟣 3x increase in meetings booked within one quarter.
🟣 Went from less than 5 to 15 meetings booked per BDR each week (!!)
🟣 Doubled the size of the BDR team solely based on the success they had with Mixmax.
🟣 Improved team productivity and saved a ton of time.
"Mixmax has been a force multiplier for our business," said Morgan. "Not only have we been able to expand the number of people we've been able to contact, we've doubled our BDR team and tripled the number of meetings booked in the past quarter since implementation."
"Mixmax has allowed us to bring on an entire function of the business that didn't exist last sales cycle," continued Morgan. "And it's had a massive influence on us scaling our impact as a startup. We're trying to almost double our revenue going into this year, and Mixmax has been an essential part of us being able to reach that expanded audience," she concluded.
---
"Implementing Mixmax was really seamless with our team. We have a great systems admin and he was super quick to understand the platform. It now takes less than a day to get a new person on the platform and most people are sending sequences by their second week." — Morgan Joseph
---

Arm your BDRs with the best tool for combat
Mixmax has been a game-changer for Wayfinder, empowering them to revolutionize their outreach strategy and make a genuine impact on the lives of countless students.
Are you ready to take your communication to the next level and amplify your organization's success?
Our team's here to help guide you in the right direction. Book a demo to have an honest conversation about your needs.