You can't improve what you don't measure. It's as simple as that.
If you want to know whether your sales engagement strategy is working, you need to have access to the correct data. Otherwise, you're just shooting in the dark.
Let's take a look at some of the specific benefits of having access to intent data.
Cut through the noise and focus your outreach efforts
There's a lot of noise out there.
From the constant stream of emails in our inboxes to the never-ending barrage of ads we're bombarded with online, it's hard to cut through the clutter and get noticed.
Intent data can help you focus your outreach efforts by identifying when a prospect is actively interested in your product.
This way, you know that your message will be well-received, and you're not wasting your time on leads who are nowhere near ready to buy.
Hone in on the prospects who are already interested in what you have to say, and you'll be much more successful in your sales efforts.
Give account execs (AEs) and sales development reps (SDRs) more confidence
Confidence is key in sales.
Although most AE and SDR confidence stems from their leaders, training, and, well, within, there's more that can be done to better equip them on their sales quest.
Intent data can help boost AE and SDR confidence by providing valuable insights into a prospect's interests and needs.
With this information, AEs and SDRs can tailor their sales pitch to the individual, increasing the likelihood of a successful sale.
When you reach out to a prospect based on intent data (for example, you know they were researching an alternative to your type of product, meaning they're probably already using your competitor but aren't happy with them), you can include a survey in your cold outreach email.
For example:
Or, if you know they are just starting to research your type of product, you can tailor your message to them by referring to pain points they might have.
When you give your sales team the tools they need to succeed, they will succeed.
"Warm" outreach is always going to be more successful than cold calls, and intent data can help you make your outreach efforts as warm as possible.
Beat your competitors to the punch
Remember the customer journey we talked about earlier? The one that starts with awareness and ends with a purchase?
Intent data can help you speed up this journey by alerting you as soon as a prospect shows interest in your product.
This way, you can beat your competitors to the punch and be the first to reach out.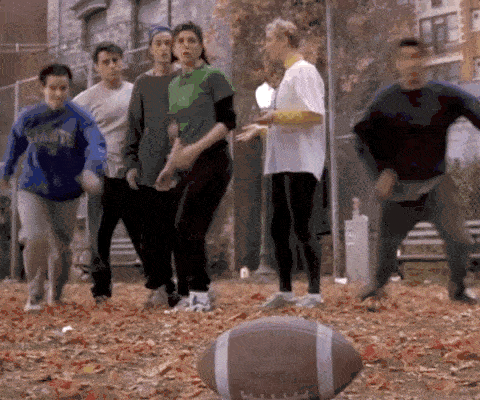 Your competitors are already using it to win business, and if you don't catch up, you'll be left in the dust. You need to be proactive about your sales engagement; it's the only way to stay ahead of the curve.