"I wish we had started using Mixmax a lot sooner. It makes my life much, much easier." -Samantha Kennedy, Manager of Customer Success at Gong.io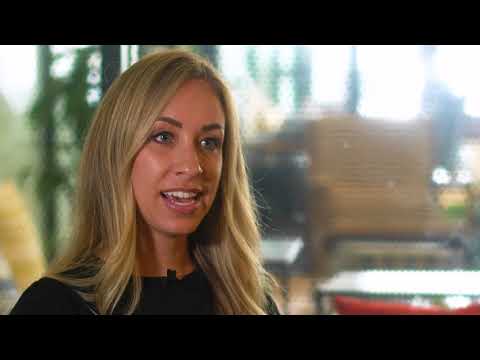 Gong.io, founded in 2015, is the leading conversation intelligence platform for B2B sales teams. Gong's award-winning technology leverages AI to record, transcribe, and analyze sales calls, empowering customers to identify and scale effective sales conversations. Gong has consistently received industry accolades, including recognition among G2 Crowd's Top 100 Best Software Companies.
With increased demand for its solutions, Gong needed a customer engagement and workflow automation tool capable of aligning outbound communication across sales and customer success departments.
In this case study, you'll learn why Gong.io chose Mixmax.
Consolidating Multiple Tools into One
Like many companies these days, Gong was struggling to balance multiple communication tools. Overlapping email tracking systems, calendaring tools, and to-do lists reduced efficiency, created unnecessary confusion, and negatively impacted productivity.
Seeking a simpler approach to outbound communication, the team turned to Mixmax.
"We switched to Mixmax because it consolidates everything we were doing across multiple tools," said Samantha Kennedy, Manager of Customer Success at Gong.io. "Not only did it allow us to get everything in one place, but it makes communication easier and more efficient."
Gmail and Google Calendar integrations solved a major challenge for the Gong team. "We needed a useable email tool that could plug in to Gmail," said Jameson Yung, VP of Sales at Gong.io.
Mixmax's Google Chrome extension, installed by more than 94,000 users, accelerated time to value. "Mixmax has a really easy onboarding process," Kennedy said. "It's very user-friendly."
Related Post: Customer Success and Sales: Your Next Dream Team
Streamlined Account Management
With Mixmax, Gong's customer success team has experienced a significant uptick in productivity and task management. "My favorite feature is the 'remind me' functionality, which I use on every single email that I send," Kennedy said. "It allows me to stay on top of my accounts to make sure I get the response that I need." Mixmax also makes email scheduling a reality, providing another layer of efficiency to the team's workday.
Improved collaboration is an additional byproduct of using Mixmax. "Using templates has enabled our growing team to collaborate between different departments," Kennedy said. "Mixmax streamlines collaboration between sales and customer success." By clicking on the "share this email" button, users can convert any email thread into a shareable conversation - without clogging other team members' inboxes.
Moving the Sales Needle
Customer success isn't the only department benefitting from Mixmax. With Mixmax's advanced email tracker, hassle-free meeting scheduling, and ability to send hundreds of personalized emails at scale, Gong is moving the needle on sales, too.
"Since implementing Mixmax, our open rates are 86%, our reply rates are 52%, and our RSVP rates are 41%," Yung said. "I've never seen a product that caused so many people around the office to say, 'This is cool!'."
Related Post: Tips for Locking Down Customer Renewals
Give Mixmax a Try
If your organization needs a better approach to outbound communication, and sales enablement perhaps it's time to give Mixmax a try. Affordable, user-based pricing makes Mixmax a low-risk, high-reward option for scaling your sales and success teams.
As Samantha Kennedy at Gong.io put it: "My advice for other companies interested in Mixmax is this: Definitely go for it."
Start your risk-free trial of Mixmax today.
Related Post: Tips for building the most coveted thing every sales person wants