We just released an exciting feature: Email Tasks. This new task type allows you to review a message before it gets sent out.
Now you can add a step within any sequence to add a personal touch to a message, or QA the copy one more time before it gets sent out.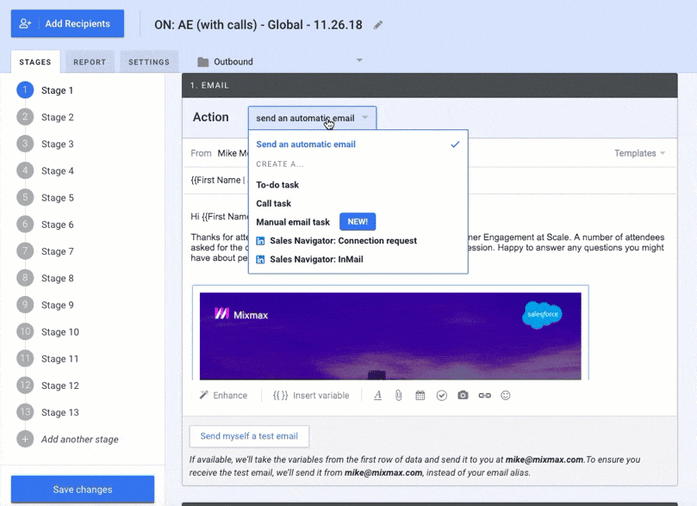 This feature is available today to all Enterprise plan customers; and available in Sequences, Mixmax Rules, and Beast Mode products. Curious what other features are on the Enterprise plan? Please visit our pricing page.
Related post: 4 Ways To Offer Personalized Sales at Scale
Here are some examples of how adding a manual email task step can dramatically increase your reply rates:
Adding an Email Task to a Sequence
If your recipient doesn't open the first email in step #1, then create a task to record a Vidyard video and embed it an email template you can customize.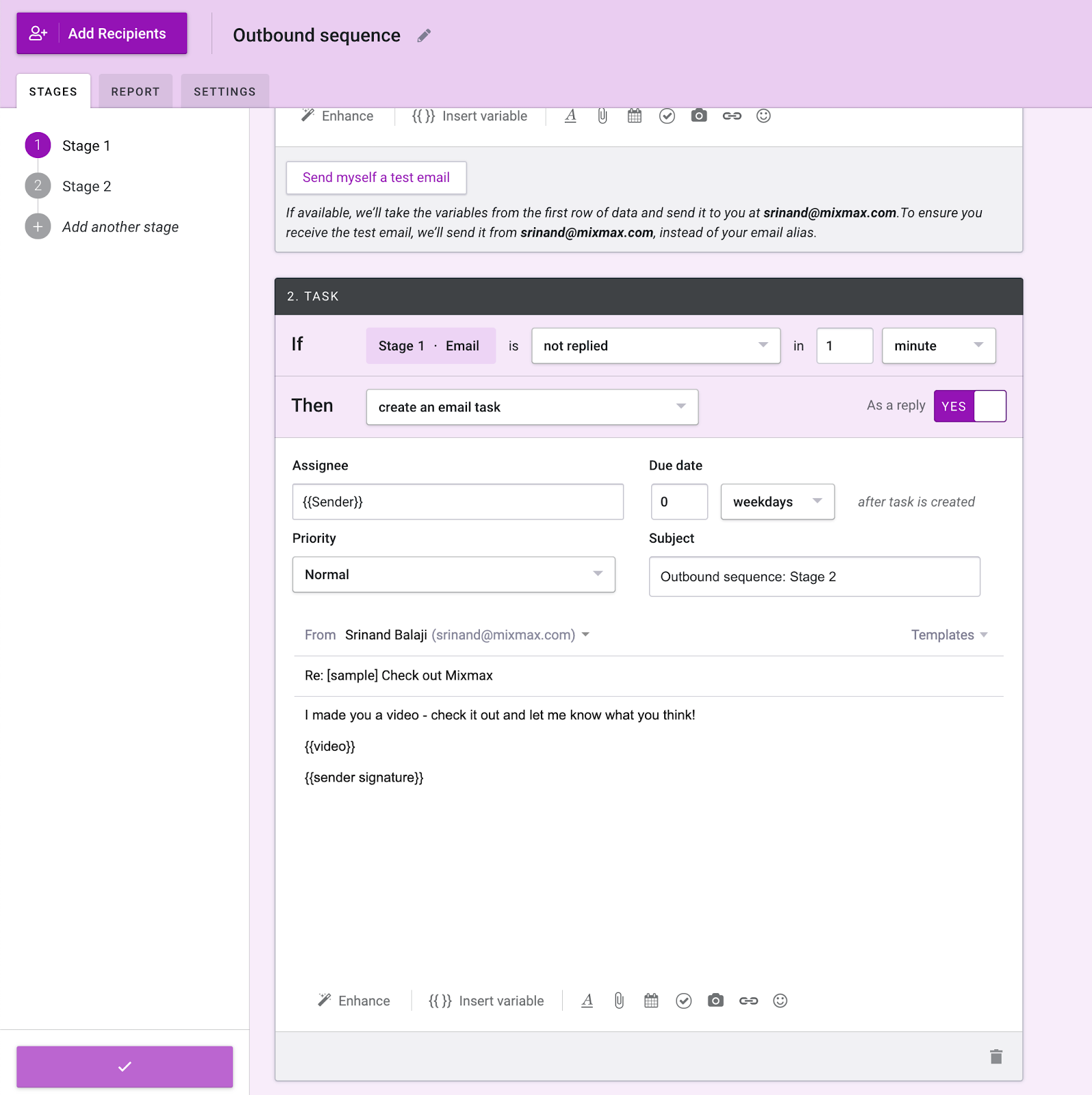 Trigger an Email Task using Mixmax Rules
If a recipient opens your email at least 3 times, then create an email task to follow-up and add a personalized message.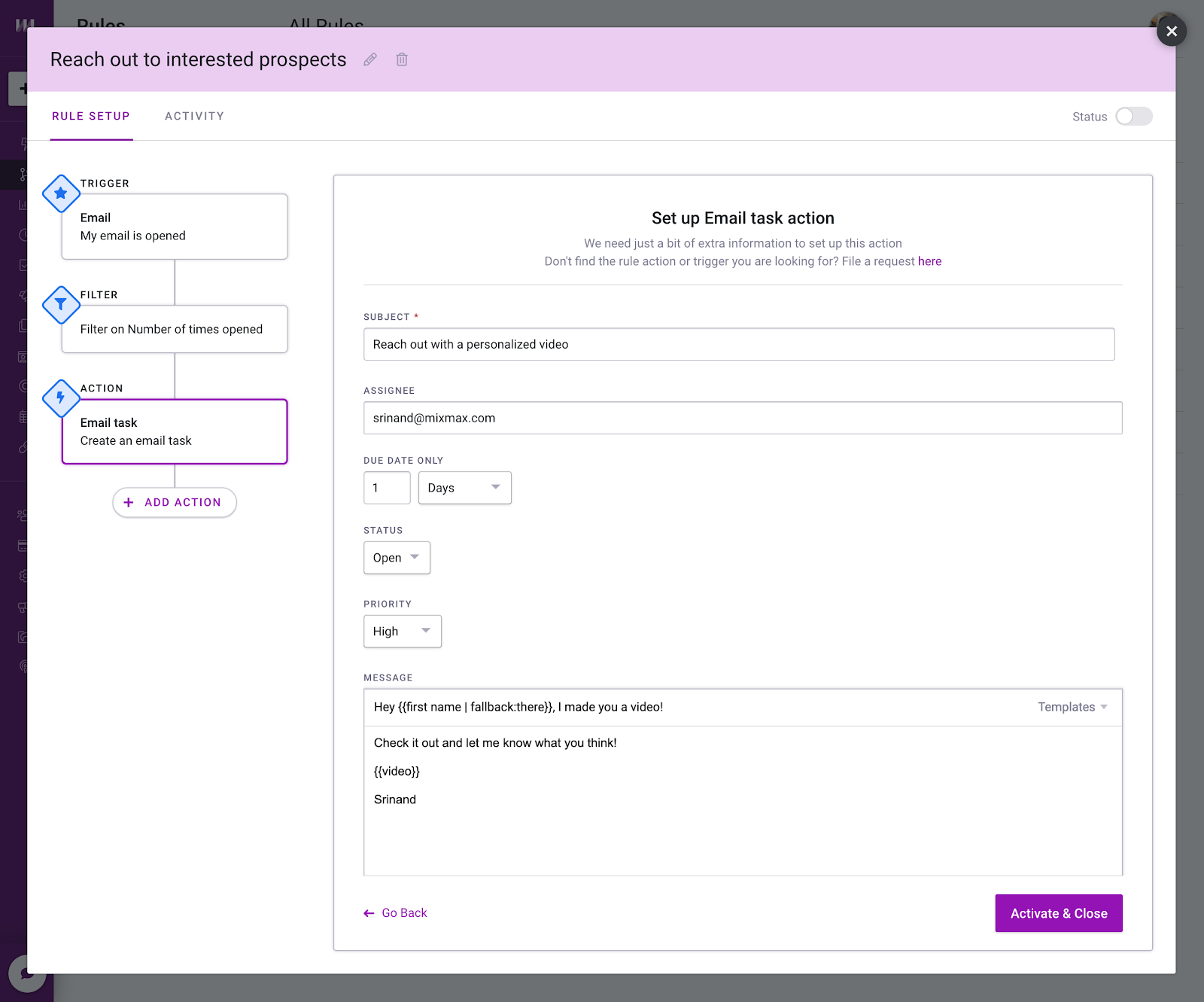 Learn more about all the different task types in Mixmax.
Related Post: Personalization vs. Automation: Finding the Right Balance in Sales