Mixmax is a communications platform that brings professional communication & email into the 21st century.
Recently, we introduced a brand new version of Mixmax sequences. Today, we're rolling out three more of your most-requested features:
Personalize a sequence for any individual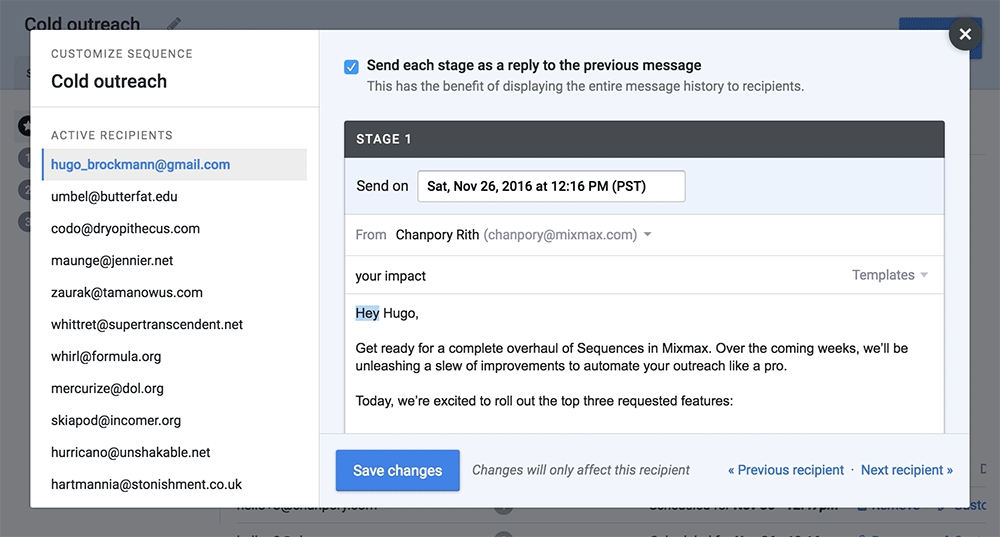 You can now customize stages specifically for any individual in a sequence. Just head over to your sequence's Reports tab and click Personalize on any row. You'll be able to edit the content and scheduled date for any stage. Changes only affect that specific recipient, so you can make your stages as personal as you want.
Related post: 4 Ways To Offer Personalized Sales at Scale
Lightning-fast reports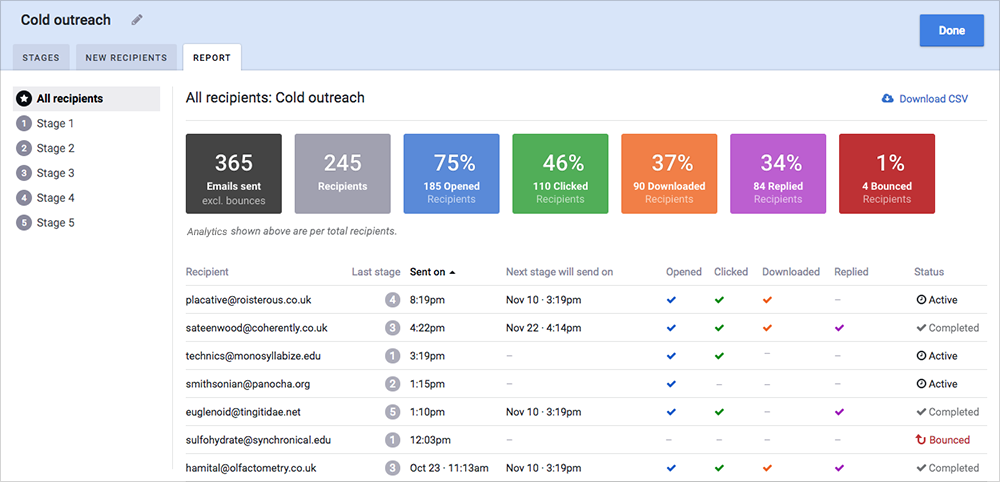 Sequence reports now load faster than ever. You'll get the latest stats exactly when you need it. We've also added an All Recipients section, so you can see how well your entire sequence performs at-a-glance.
Related Post: How to Write Email Sequences That Sell [Plus FREE Template]
Skip the weekends

According to our data science team, email open rates drop 53% on weekends. We hate for people to miss your important emails, so we now default to sending sequences only on weekdays---we'll automatically skip Saturdays and Sundays. If you'd like to change this when creating a new sequence, just click the weekdays pulldown and set it to days.
Related Post: New at Mixmax: Sequence, Outbox, Meeting Template Refinements
Make the most of Mixmax
To use Sequences in all its glory, make sure you're on our Small Business plan. Sequence personalization is available only on our Growth plan. If you feel left out, click here to get a free 14-day trial.
If you're passionate about taking external communications to the next level --- reach out to us at hello@mixmax.com and follow us @Mixmax.
Related Post: Personalization vs. Automation: Finding the Right Balance in Sales