We're very excited to announce the launch of our awesome new FREE Plan with incredible email productivity and scheduling features.
So, what's new?
Unlimited scheduling
Schedule meetings without the back and forth. We let you seamlessly share your availability directly within Gmail. You also get an unlimited number of calendar links!
Learn more about scheduling here>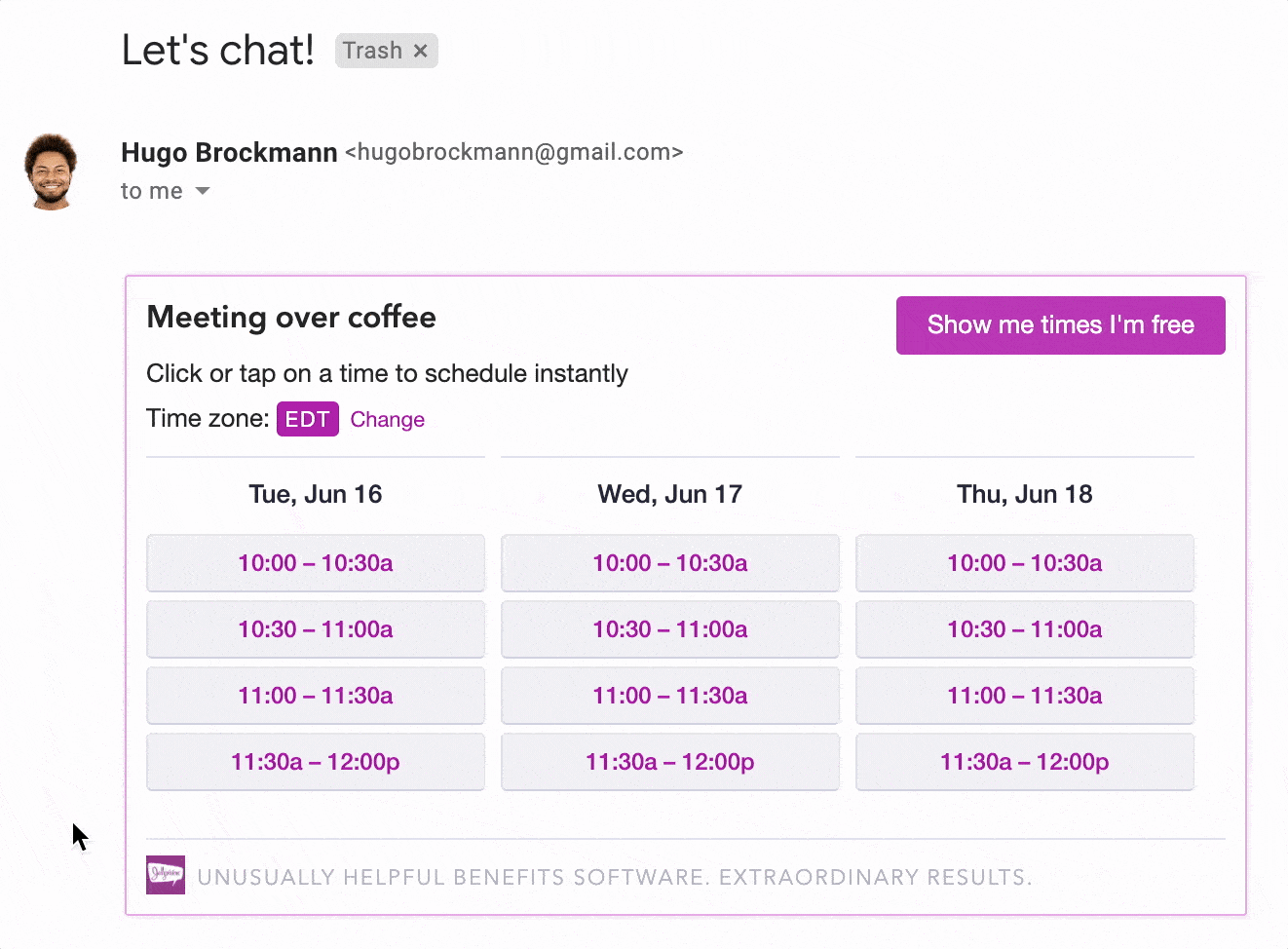 Per recipient tracking for email open activity
You can now see exactly who is opening your email, even when there are multiple recipients. You're able to see this info right within Gmail, allowing you to make your follow-ups quick and precise.
Learn more about Mixmax tracking here>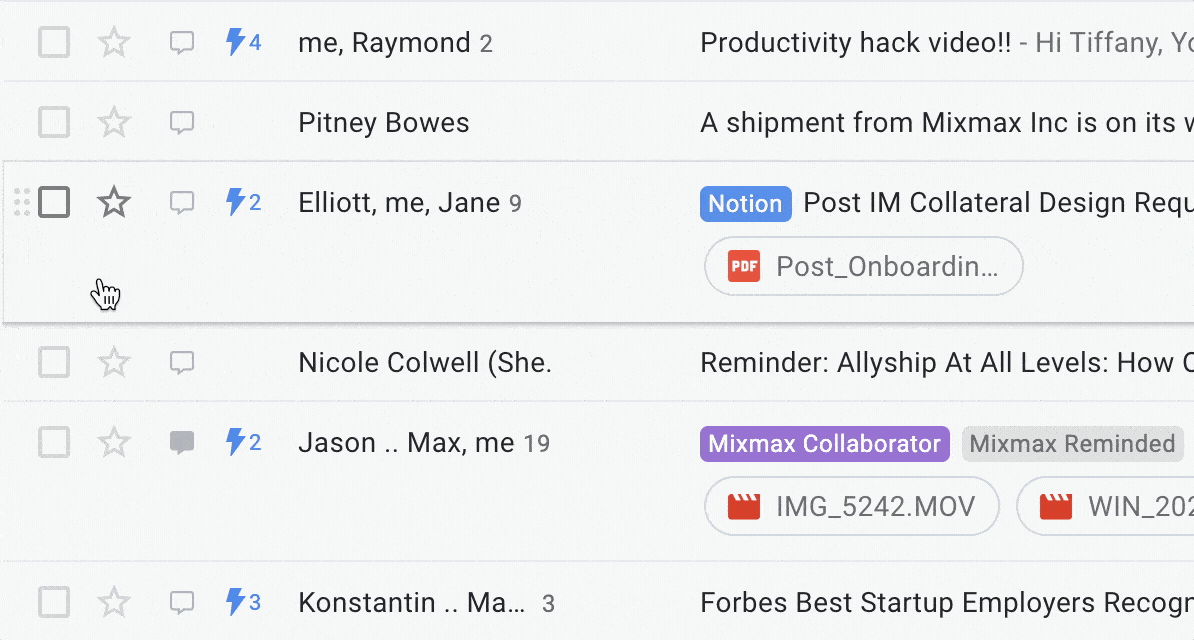 Unlimited send-laters & recommended send times
Compose your emails and schedule them to be sent later, when the timing's just right. Take advantage of the recommended send times feature to schedule email delivery based on when your recipients are most likely to read their emails. There's no limit!
Learn more about send-later & recommended send times here>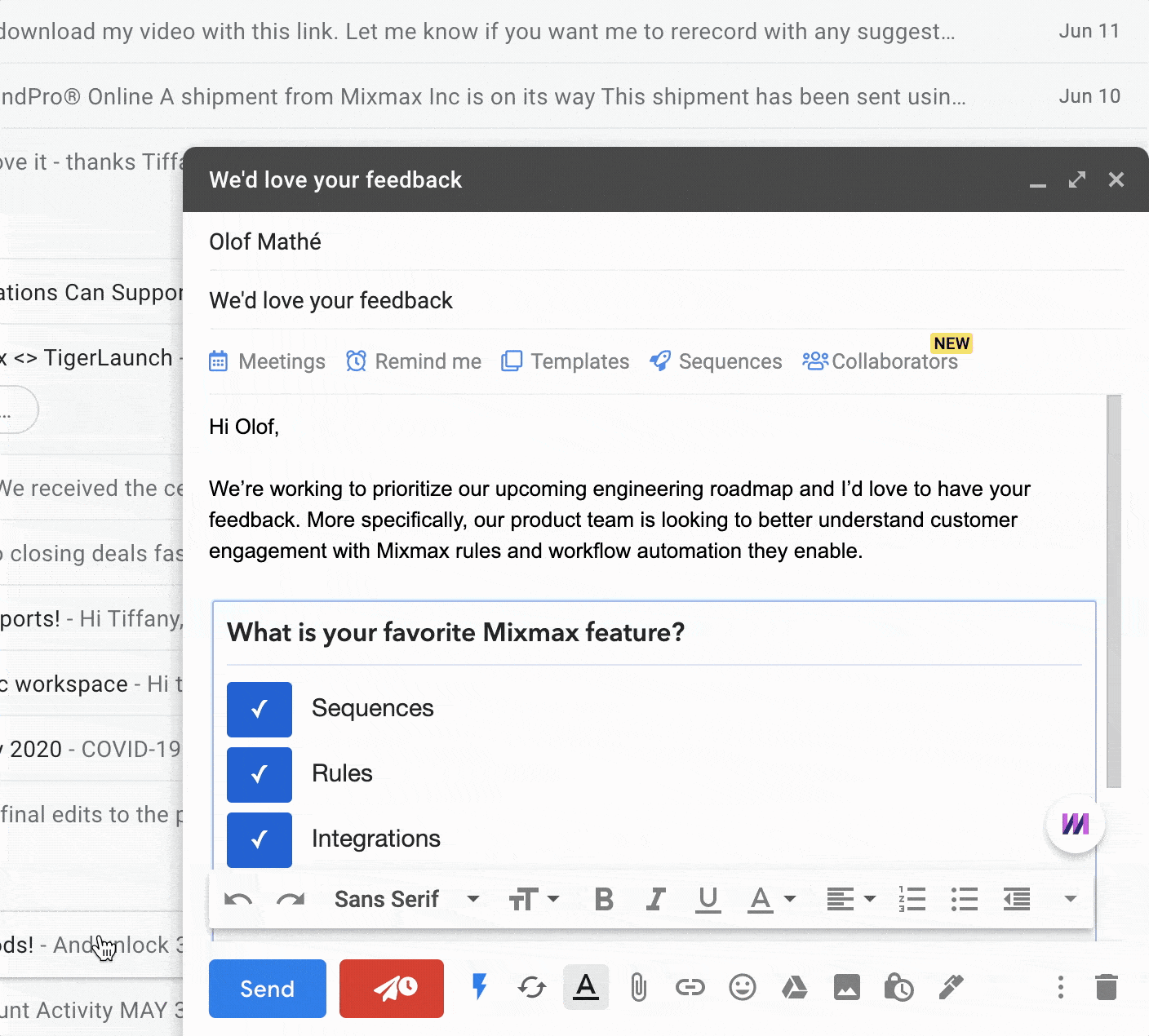 Unlimited reminders
You no longer have to ration your reminders each month! Set quick and easy reminders when sending or reading emails so you NEVER miss a follow-up.
Learn more about reminders here>
Unlimited email templates
Gone are the days of writing hundreds of emails per week. Speed-up the process and create super personalized emails for all of your audiences, in ready-to-send, customizable templates.You can also use a template for single sentences, a signature, etc. — any time you find yourself typing the same thing over and over, you should create a template!
Learn more about email templates here>
Improved User Experience
We listened to your feedback and drastically simplified the user experience, by removing upgrade prompts & locked features that were not relevant for free plan users. We also worked on performance improvements to the chrome extension to make it faster and easier to use.
The best part?
It's FREE, forever. No strings attached.
All you have to do is sign-up and get instant access to your account.