Rainforest was founded in 2012 and is changing how software companies approach quality assurance ("QA") testing. The company's flagship product, Rainforest QA, is an on-demand solution that leverages machine learning to accelerate web and mobile app testing. Development teams from Adobe, Wayfair, Gap, AddThis, and countless others use Rainforest QA as a means for coding quicker and with greater confidence.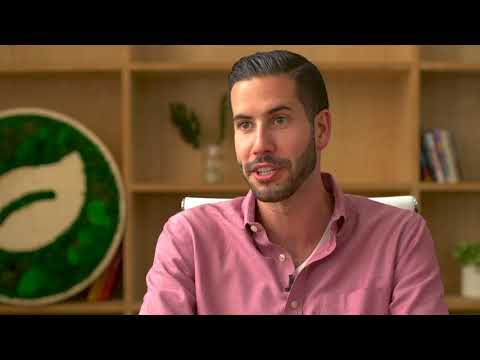 "Mixmax is a must-have - it's an elevation to email." -Jen Lyons, Senior Manager, Customer Success at Rainforest
To maximize the effectiveness of its customer engagement initiatives, Rainforest needed an all-in-one outbound communications management system that's built for modern sales and customer success teams.
In this case study, you'll learn why Rainforest switched to Mixmax.
All-in-One Communication & Scheduling
To be successful in today's competitive business landscape, companies often rely on a piecemeal collection of communication solutions. Scheduling meetings, tracking email open rates, automating follow-ups, and conducting satisfaction surveys are important priorities, each necessitating its own software tool. Maintaining multiple systems, however, can negatively impact productivity and lead to siloed data.
With the goal of simplifying outbound communication into a single tool, the Rainforest team turned to Mixmax.
"Mixmax consolidates the tools we were previously using into one system," said Ryan Basch, Manager, Mid-Market Sales at Rainforest. "Mixmax offers a lot of features that just make every day more effective."
Advanced email tracking is one such feature that's making a big impact. Mixmax provides the Rainforest sales team with greater transparency, allowing users to know if (and when) prospective customers have opened emails. Desktop notifications provide real-time insights, ensuring leads are promptly followed up with.
The team optimizes for engagement by leveraging Mixmax's email scheduler. "The send later tool is really cool," Basch said. With a single click, users can choose from a variety of delivery timing options, including:
In 1 hour
In 2 hours
In 4 hours
Tomorrow morning
Tomorrow evening
In 2 days
In 1 week
At a specific time and date (i.e. "Tomorrow at 8 am")
Recommended send time
Friction-free scheduling is another benefit of using Mixmax. "Recipients can select a time to meet and an invite automatically goes out," said Jen Lyons, Senior Manager, Customer Success at Rainforest. "Mixmax saves me a ton of time." Mixmax's "one click" approach to meetings bypasses the back-and-forth traditionally associated with calendaring, saving both parties time and effort.
Out-of-the-box Google Calendar integration simplifies user onboarding and expedites time to value. "The scheduling tool is amazing," Basch said.
Related Post: Leverage Achieves 70% Open Rate and Saves 20 Hours per Quarter with Mixmax
Measurable Results
Since implementing Mixmax, Rainforest has experienced substantial improvements in its key business metrics. "We now have a 97% open rate and a 50% reply rate, which have gone up incrementally since starting with Mixmax," Basch said.
Email templates have played an important role in the company's impressive results. "Mixmax identifies the emails that bring closed-won deals," Basch said. "We convert those emails into templates and standardize them for all future responses."
Related Post: Mixmax + Text Messaging: Embed an SMS contact form in your email
Streamline Customer Engagement
Mixmax is packed full of powerful features to 10X your productivity and engage your prospects and customers. It integrates seamlessly with Gmail, Google Calendar, Salesforce, and many other tools that you're already using.
Related Post: Mixmax was the Best Discovery of 2018