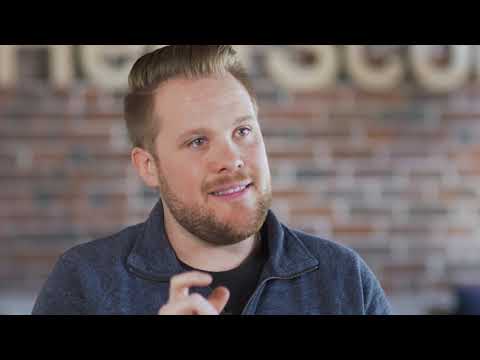 "Mixmax just offered everything we were using multiple tools for -- under a single platform."\ -Tim Thyne, Head of Sales & Account Management at HelpScout
HelpScout is a customer service software application trusted by more than 9,000 businesses across 140 countries. Founded in 2011, HelpScout is designed to enhance customer interactions across email, chat, and documentation.
Seeking to streamline outbound communication for sales and customer development representatives, HelpScout needed an all-in-one engagement and workflow automation tool that integrated with Salesforce CRM.
In this case study, you'll learn why HelpScout chose Mixmax.
Elevating Email Productivity
"At HelpScout, I live in email. It's what I do day in and day out," said Anthony Gass, Customer Development Representative at HelpScout.
With email consuming such a large percentage of each team member's day, HelpScout recognized the importance of elevating inbox productivity. After searching for an outbound communication tool that offered email templating, automated sequences, rules, and an intuitive user interface, HelpScout turned to Mixmax.
"First and foremost was the ease of use and the ability to set it up in a matter of clicks," said Tim Thyne, Head of Sales & Account Management at HelpScout. "The simplicity stood out as something that would benefit us at that time, but also as the team grew."
Integration with Salesforce CRM was an equally important feature.
"Mixmax's tight integration with Salesforce allows us to control what is presented in each team member's mailbox," Thyne said. "Now they don't have to flip back and forth between Gmail and Salesforce -- they have all that Salesforce information in the sidebar."
Users can also edit Salesforce records without leaving their inboxes.
"If our team needs to update a field or an opportunity amount, they don't ever have to leave their inboxes and go into Salesforce," Thyne said. "They can edit it right there from the sidebar, and it updates in real time."
Accelerating & Enhancing Customer Interactions
By implementing Mixmax, HelpScout's customer-facing teams have realized tangible improvements in how they communicate with customers, resulting in better responsiveness and fewer oversights.
"It's one of those tools that is critical to my workflow," said Casey Lockwood, Account Executive at HelpScout. "Mixmax helped me address a handful of issues in my personal workflow that I didn't even know were problems."
Faster response time isn't the only benefit of using Mixmax.
"Mixmax not only helped me increase the speed to which I can respond to customers, but also the quality of that as well," Lockwood said. "Information is always readily available, allowing me to provide the best response possible."
Related Post: Mixmax Eliminates Six Days of Admin Work per Month for the Pixlee Sales Team
More Time for Engagement
Best of all, Mixmax supports a better customer experience by freeing up more time and automating the time-consuming aspects of customer communication.
"Mixmax saves me a few hours every day, which translates into a day or two every week," Gass said. "My life without Mixmax would be super slow and super painful. Mixmax really helps me stay organized, streamlined, and get the results that I need."
Related Post: Tips for Better Sales and Marketing Alignment
Use Automation to Improve Customer Experience and Operational Excellence
Mixmax can improves your customer experience by automating manual tasks and streamlining your team's process. It's a win -- win. Easy for your team to use, easy for your customers to do business with you. Give Mixmax a try. Quickly build and deploy department-specific templates, design multi-step follow-up sequences, connect to your CRM, and monitor opens and clicks in real time.
Sign up for a free trial of Mixmax.