Connor Church, Head of BD at First Derm.
What's First Derm? What do customers love about what you do?
First Derm connects people to dermatologists for an opinion about potential skin problems. Today it takes on average 29 days to see a dermatologist. That's 29 days worrying about your skin. With First Derm, it's nearly instant. The good news is that most skin issues can be resolved with a trip to your local pharmacy, so you shouldn't have to wait. In the event that your issue could be serious the dermatologist will let you know that you should seek an in-person consultation and we'll provide a map of dermatologists in your area.
How did you get started?
First Derm dates back to 2009 and started out as an R&D project at Salgrenska University Hospital in Gothenburg, Sweden. The very first prototype was done as MMS consultations with dermatologists, talk about an MVP! Following the success of that prototype, the company grew and our founder Dr. Alex Börve moved out to San Francisco in 2014 to kick-start the business.
You're pioneering a new field - mHealth - how do people react?
The main barrier to using mHealth apps is trust. It's just such a personal matter. Fortunately, First Derm is completely anonymous. We don't collect your name or email and payments take place in a 3rd party silo. That's different from a lot of other health apps. Communicating in the user's native language also helps build trust. Right now, we support English, Swedish, Spanish, French, Italian, and have just launched Mandarin.
How did you end up at First Derm? What's your role?
For starters, I'm interested in both business and medicine. A friend of mine worked out of the same coworking space (Runway in SF) as Alex, our founder, and he introduced us. We hit it off, and soon enough I was running marketing and business development.
What are your favorite productivity tools?
Trello is critical for managing tasks and keeping us in line :) For chat, we're all on Slack. We have over 20 different channels covering a wide range of topics from marketing to technical app challenges. We love it! Although it can get unruly if there are too many people in a single channel). For email we use Mixmax, Rapportive and Streak. Streak is a lightweight CRM that tells me if I haven't contacted someone in a while. Rapportive is great for adding people on LinkedIn.
How has Mixmax helped you so far?
My response rate has shot through the roof since I started using Mixmax. The different cards make email come to life. I like to use our video to explain our mission at First Derm. It's fantastic that I can drop in a YouTube link that converts to a video card that plays within the email.
It's the same with PDFs - it's nice to ask someone if a PDF is good to go and have them review it directly in the email rather than having them download and open it which is much more time consuming.
All the cards decrease the friction to getting work done. The person on the other end doesn't even need to leave their email.
Related Post: Tips for Locking Down Customer Renewals
Anything else I should have asked?
You didn't ask what my favorite GIF was! Here it is.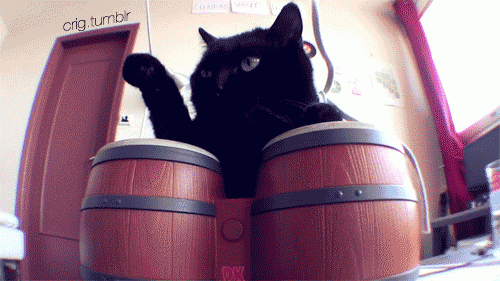 Keen to try email that makes your response rate shoot through the roof? Install for free and follow us on @Mixmax for more productivity tips.