Happy New Year and welcome to 2023!
While we can't predict what this year will hold, we hope to see you thrive in 2023. Whether or not you're into resolutions, your success is at the core of everything we do, and we look forward to winning together.
Our 2023 resolution is to strive for more:
📈
Provide more value within Mixmax to help you achieve more.
🤓
Hear more of your feedback and insights to help us improve.
🤸
Make work more enjoyable.
💜
Spend more time on the things that matter, in and out of work.
While many of us are logging in this week and trying to remember how to do our jobs, we wanted to give you a head start by recapping all of the amazing ways Mixmax can help you do yours.
Here is our 2022 in review.


Big wave of improvements for your whole team

🏄‍♂️
Whether you're a manager, SDR, AE, or CSM, your entire team can benefit from our many workflow enhancements:

📈 Edit and optimize your sequences quicker than ever with the ability to drag & drop sequence stages.

⛳️ Prioritize the most critical next steps within the Task dashboard seamlessly with more filters and context: stay on top of key accounts by filtering for specific accounts in the Task dashboard, focus on decision-makers based on their title or the sequence they're currently active in, only target recipients who have opened previous emails to improve connect rates

🔑 If you're a Workspace Admin, you have access to activities for your whole team and more robust controls to set your reps up for success by selecting which roles get to create their own sequences rather than use the ones provided.

🧑‍🏫 And let's not forget that admins can also seamlessly access their team's tasks for faster coaching and oversight.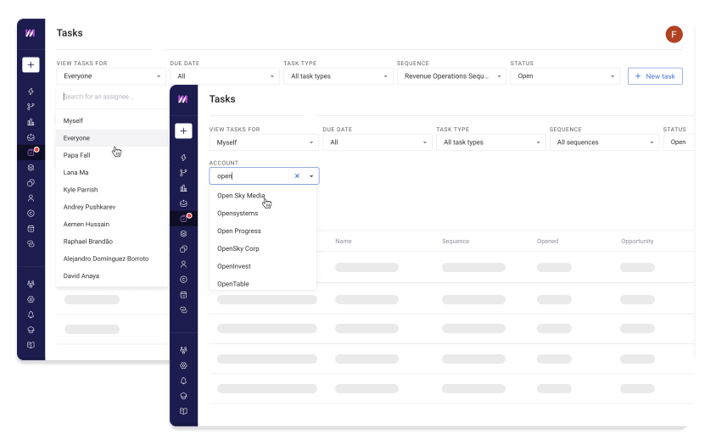 Dialing for dollars has never been easier

📲
Sales development reps and account executives who are working the top of the sales funnel and use Mixmax to call their prospects witnessed massive leaps forward. Those sellers are armed with:
💻 A click-to-call button from within Gmail to ring their prospects faster.
📞 Local area code presence to 2x their answer rates.
🔴 Call recording so they never miss the details.
From the first conversation with an SDR to a successful CSM handoff, your team can focus on the relationship while Mixmax automates the details.

⚡ Mixmax Pro-Tip: Save hours & collaborate smarter by creating a Rule to update, assign and schedule leads to your SDR and AE teams. Once they are ready to tie the knot and make it official, use Rules to schedule their kick-off meeting, provide welcome content and introduce their CSM. All without taking time away from your reps.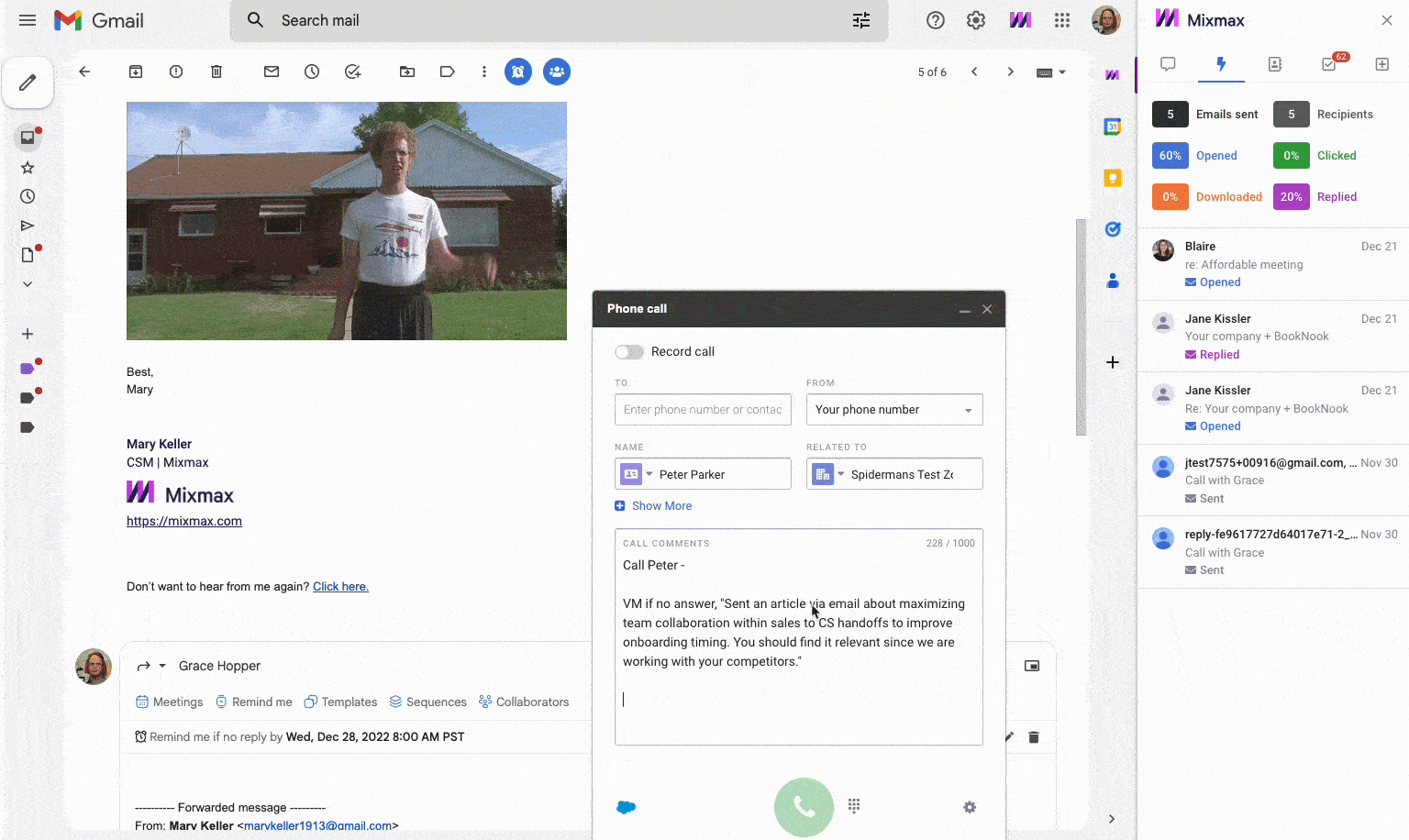 Learn more about making calls with our built-in Mixmax Dialer


More smarts for Mixmax + Salesforce 🫶🏼
Your marketing efforts are now even more cohesive with the ability to use Rules to automatically add leads to Salesforce campaigns after adding them into a sequence, reducing manual updates and ensuring no revenue slips between the cracks. Rules can also be used to create, update or edit custom objects to more closely align your operations, marketing, and sales engagement efforts.

Alternatively, you can update a campaign member status when the recipient exits a specific sequence, helping maintain clean and accurate data in Salesforce.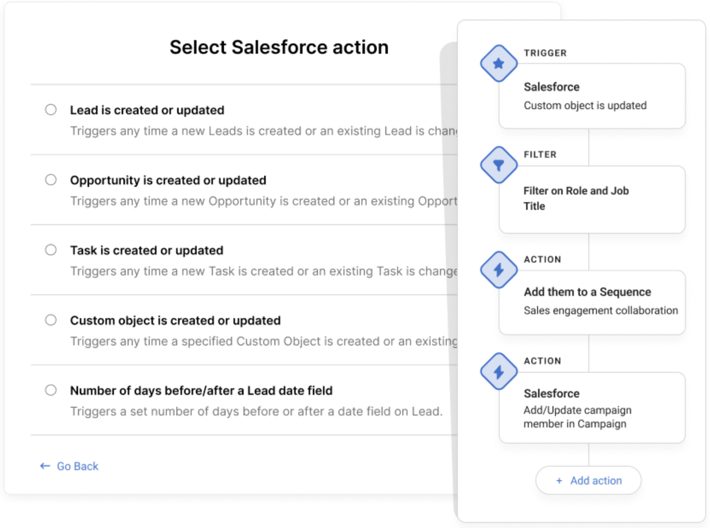 Learn more about Rules.
These features are available on our Enterprise plan. Request a demo to speak with us and learn how your team can benefit today.