With Q4 coming up, we're here to help your sales team close out the year in a blaze of glory 🔥. With these latest updates, you can count on Mixmax to help you get more done!
Boost your connect rates with local dialing 📞🥶
Most often, cold calls are rejected, and you probably get hung up on several times a day. By calling with an area code similar to your target recipients, they may pick up and ask "who is this?" That sweet sound of opportunity.

Mixmax now supports a seamless local calling experience.
🔌 Enable local calling for your workspace
🙋 Select a recipient to call
🌎 Mixmax will automatically find an available number with a matching area code
✨ Pro-tip: before you start dialing, make sure it's a good time for the recipient! You can view the recipient's estimated local time right inside the call task!✨
Learn more about setting up our Local Dial.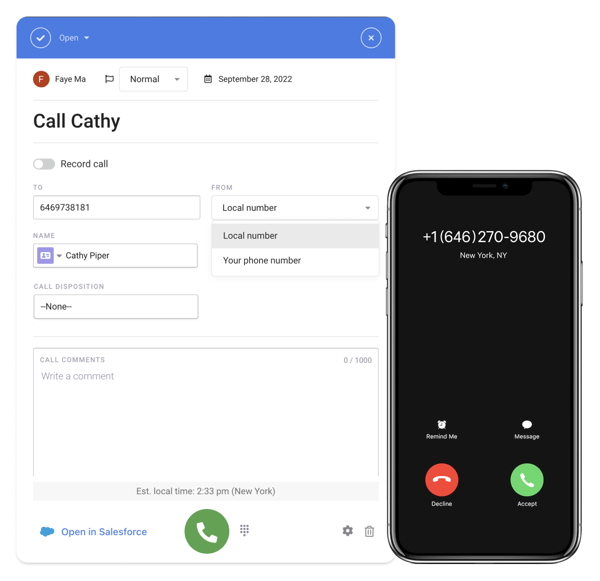 Task improvements from To-Do to Ta-Da 🎉
Ever feel overwhelmed with the amount of tasks you need to get done? Where do you even begin with the hundreds of emails, calls, LinkedIn requests, and messages all due today? This ends today!

Head to the task dashboard to access all your tasks in one place and create a strategy for easily tackling your task list. New options to try out: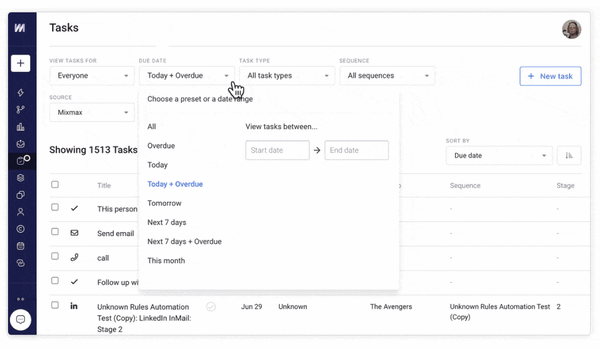 🔀 Sort and prioritize your tasks by due date or task title

📧 Focus your energy on tasks targeting recipients who have engaged with your sequence emails by checking out the number of opens

🔢 Narrow down to tasks from a specific sequence using the sequence filter, and go through tasks one stage at a time with the new stage column

☎️ Prioritize your call tasks first thing in the morning and then work through emails later in the day with the task type filter

We are making it easier to prioritize and complete your tasks without breaking a sweat, with many more improvements coming soon! Learn more about our Tasks.

These new features are available on our Enterprise plan. Interested in learning more? Request a demo.