Do you know which messaging works best with your prospects? Do you know which sequences perform best?
👉 Measuring your team's performance is key to success. To make you and your team even more effective, we're excited to announce a brand new Reporting dashboard!


The new Reporting dashboard lets you answer any questions you have about your team's communications with customers and prospects.
The possibilities are limitless. For example, you can now tell:
How many meetings your team has booked.
How many customers your team has interacted with.
How your team is spending their time and with who (if in internal meetings rather than with key accounts).
If your team is performing the activities you expect of them, at the right frequency.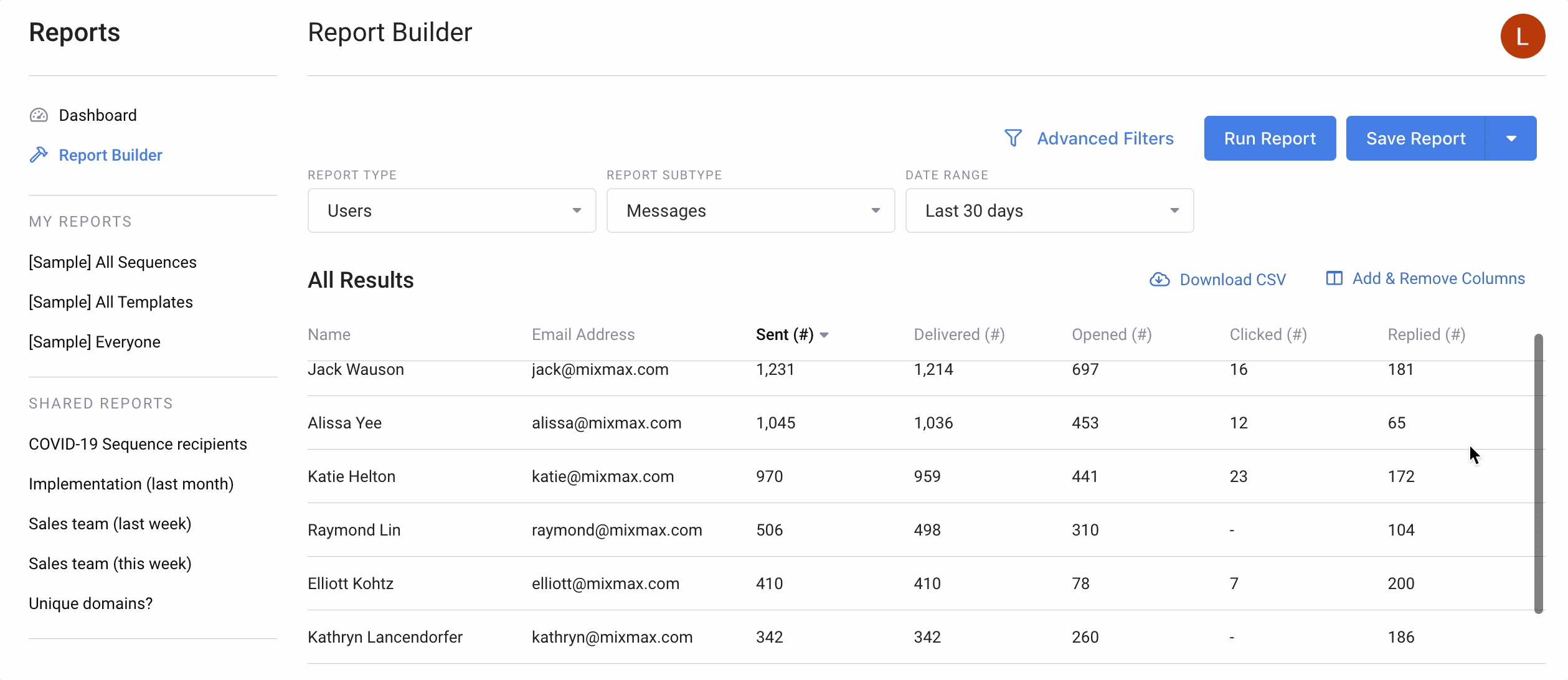 You can drill down into any specific customer, account, sequence, template, teammate or team - enabling you to truly understand your best performing messages and team members. 🎯
Once you've created a report, you can share it with anyone on your team, so everyone is on the same page.
The new reporting and dashboard capabilities can be accessed here if you are on the Growth or Enterprise plan. If you don't yet have access, sign up for a trial here !
Related Post: Mixmax has Made our Team Unstoppable