We hope you are safe and sound in these crazy times. Today, we're excited to announce a new feature. As you know, Mixmax has the most reliable email tracking in the market. It's now also the smartest email tracking in the market.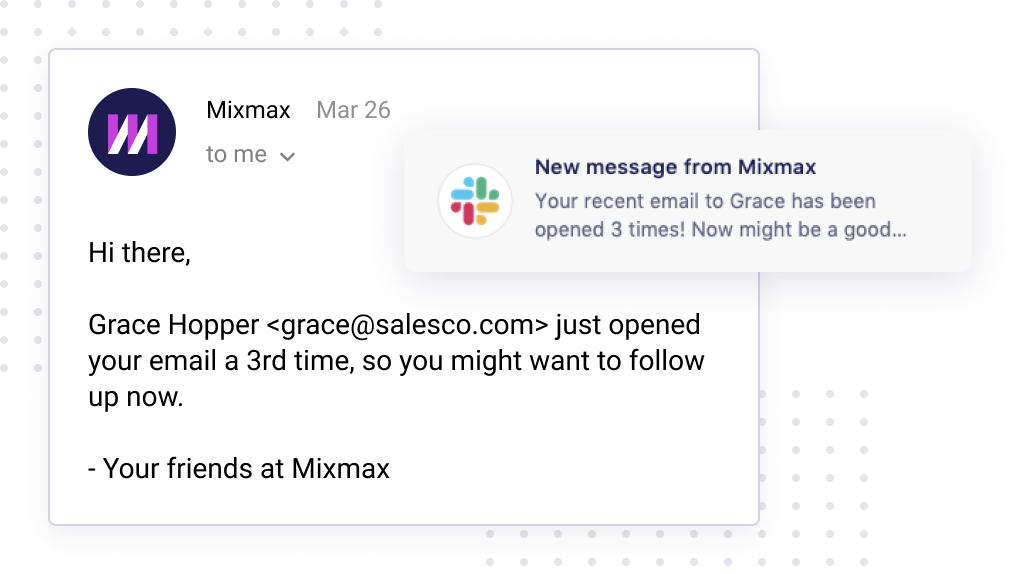 Our new email tracking helps you prioritize who to follow up with, based on their email activity. Whenever an email has been read three times or more by anyone in the thread, we'll notify you. So rather than wasting time scanning your inbox to see who's most engaged, we'll proactively tell you, in real time, who you might follow up with.
You can receive these notifications via email or in Slack. Best of all, the notification will tell you exactly who, in a group message, is most engaged.

This feature is on by default if you're currently on a trial. It's available to everyone on paid plans, and you'll want to turn it on in your settings!
Stay safe!