Mixmax is a communications platform that brings professional communication & email into the 21st century.
With our Mixmax Sidebar, it's easy to manage your Salesforce records and tasks right from your inbox. Today, we're excited to take this integration even further: we're putting Mixmax inside Salesforce.
Starting today, you can add any list of Contacts or Leads to a Mixmax sequence---all without leaving Salesforce.
Head over to any list of Contacts or Leads, and click Add to Mixmax Sequence. Next, select a sequence, and we'll automatically import the list into it. To ensure the perfect sequence, you'll be able to verify or edit any imported data before you send.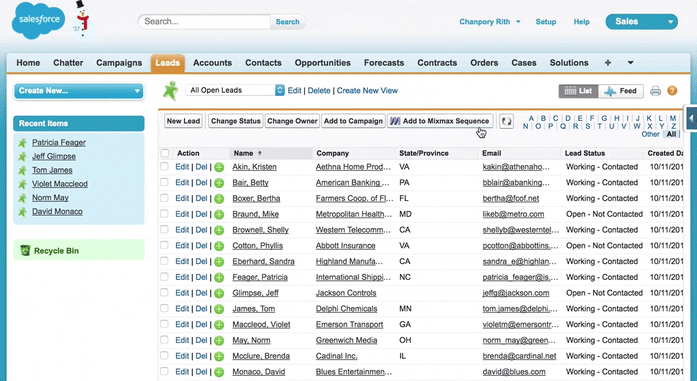 This is just one more step in our commitment to integrate tightly with Salesforce. You can expect us to release more time-saving features in the coming weeks and months.
Related Post: Your Essential Sales Glossary—The 99 Terms You Need to Know
Salesforce integration is exclusive to the Mixmax Growth plan. If you're already on Growth, just head over to your Salesforce account to start using Mixmax with any list of Leads or Contacts.
And if you're not on Growth yet, click here to get a free 14-day trial. If you're passionate about taking external communications to the next level --- reach out to us at hello@mixmax.com and follow us @Mixmax.
Related Post: Mixmax was the Best Discovery of 2018