Get ready to take your sales game to the next level! We're ecstatic to reveal the powerful duo of Mixmax and Gong - now fully integrated to supercharge your sales tech stack. Say goodbye to mediocre sales conversations and hello to actionable insights and top-notch coaching with this unbeatable combination!
Mixmax and Gong have joined forces to offer you an enhanced selling experience that combines sales engagement and conversational intelligence.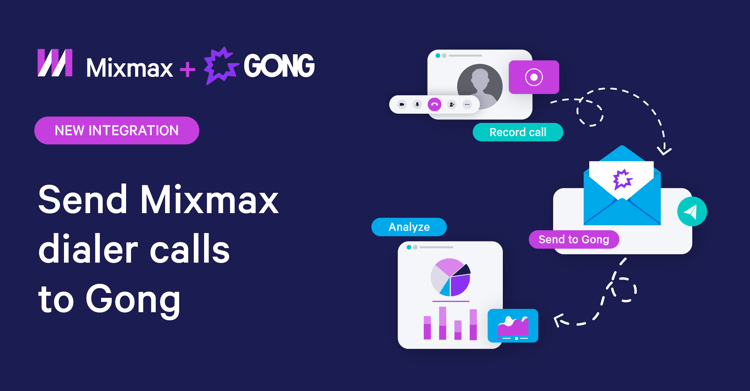 Read on to find out what the integration means for you and your team.
What is Gong?
Gong is a sales software that captures and analyzes customer conversations across phone, email, and web conferencing to deliver your team the insights they need to close more deals. It also alerts you to risks and opportunities across your business.
Why integrate Mixmax & Gong?
A Mixmax + Gong integration will take your revenue team to the next level. Modern revenue teams today are looking for the edge to:

📈 Improve top-of-funnel sales conversions.

🏆 Increase win rates by sharing best practices across teams.

🧑‍💻 Coach your team based on call transcripts, recordings, and analysis.

🔑 Pick up on keywords such as pain points, priorities, and competitors.

⏳ Save more time by automatically sending recorded calls from Mixmax Dialer to Gong.

☁️ Access Mixmax Dialer and Gong recordings from Salesforce.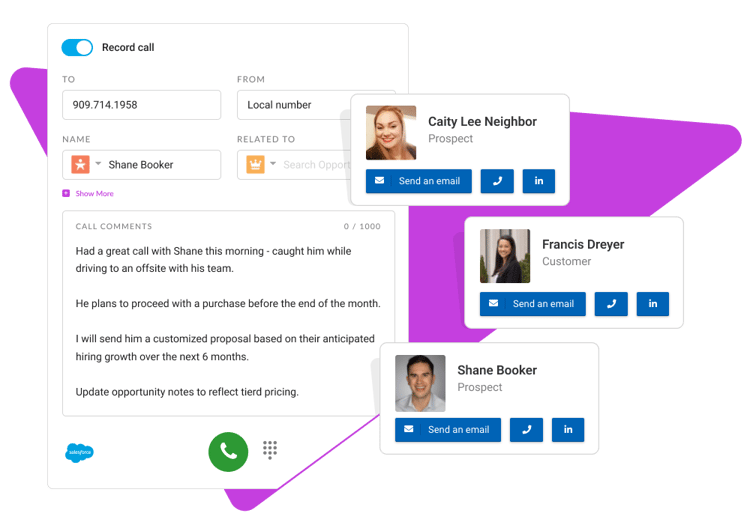 How does the integration work?
With the Mixmax + Gong integration configured, you can send recorded audio files to Gong via the Mixmax Dialer.

📼 Once the call is complete, you can review these recordings directly in Gong.

🙋 As long as the call recipient is a Contact or Lead in your Salesforce instance, they will be identified in Gong automatically.

⬇️ Watch the video.
The Gong integration is available for Mixmax Enterprise customers who use the Mixmax Dialer, have call recording enabled, and have the Mixmax Salesforce integration configured.
For more information on how to enable the integration, Please refer to this article.
These features are available on our Enterprise plan. Request a demo to speak with us and learn how your team can benefit today.