If you're an account executive (AE) who's not multithreading to reach as many people involved in the buying journey as possible, you're not playing the game right.
There are so many "behind the scenes" buyers involved in deals, especially in today's market. The prospect you're talking to most likely won't make the final decision, so multithreading is crucial to accelerate the sales cycle.
Although simply asking your prospect, "who's involved in the buying process?" is one way of going about it, there's another way that may get you better results.
Does it involve some LinkedIn investigations?
Yes, yes it does.
Is it hard?
No, especially when you can automate most of it.
We interviewed UserGems Sales Strategist, Krysten Conner, and asked her what her foolproof sales multithreading process is. (You can watch the interview here).
This infographic is a representation of her 3-step multithreading sales guide for AEs looking to connect with buyers in leadership positions to avoid an excruciatingly long sales cycle.
Check it out ⬇️
3-step multithreading sales guide for account executives

Share this image on your site
Here's how Mixmax can help you multi-thread
If you think this 3-step multithreading sales guide is intimidating and time-consuming, we're here to tell you that it's worth it. Plus, if you have a sales engagement solution that can automate parts of your sales multithreading, you're laughing.
Here are some of the features you can use to automate your multithreading:
Email sequences: For putting the leaders in a thought-leadership nurture sequence that triggers automated emails.
Delegated sending: When you ghostwrite the email sent from your exec team.
Templates

: For the meeting recap you will send to the prospect and leaders.

Rules (see image below): To trigger to-do tasks when it's time to comment on a leader's LinkedIn post or to send them a connection request.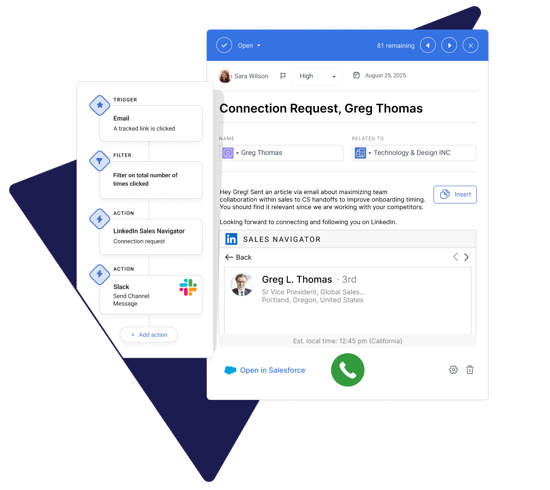 Mixmax rules: LinkedIn connection request

Ps. If you want to book a demo to talk to a sequence & rules expert, go here.