Seated is a restaurant booking and online ordering app that's made it its mission to help eateries around the country survive the pandemic. Prior to March 2020, it was entirely focused, as the name implied, on indoor dining. But when rolling lockdowns crisscrossed the country, it became clear to its Director of Restaurant Success they had a much bigger role to play.
With unclear communication from governments and most online ordering apps taking a usurious cut from small restaurant owners who operate on slim margins to begin with, Seated set out to help restaurant owners communicate clearly about all of their in-venue and online offerings amidst the mayhem. Today, we share the story of how they did it, and the role one-click email opt-ins played.
Guiding Behavior With Rewards
One of the most powerful levers Seated's restaurant success team can pull is to let restaurants promote and market all of their unique offerings (direct online ordering, meal kits, cocktails to go, etc.) to Seated's large network of diners looking for local restaurants to support, all at no cost to the restaurants Seated works with.
In October of 2020, Seated ran a marketing campaign with the Massachusetts Restaurants Association to encourage reluctant diners back into restaurants that were open at partial capacity. The offer was a mouthwatering rebate of 50%, modeled on the UK's highly successful Eat Out to Help Out program which inspired 100 million meals according to The Guardian.
But all of Seated's intentions came with a catch, and that was catching busy restaurateurs during what CNN has called "a dining apocalypse." If they weren't at their computers much before 2020, they definitely weren't during most of the year. Their phones were ringing off the hook with customers asking whether they offered takeout, and other vendors "trying" to help. Restaurateurs' guards were up. Their nerves were worn. Restaurant owners were doing everything they could to keep running their businesses, so Seated needed an easy way to let them promote their new offerings to potential customers as they tested new ideas. And that's why Seated's Director of Restaurant Success Alec McGuffey loves Mixmax.
Vastly Increased Restaurant Response Rates
"Honestly, the greatest thing that ever existed was the ability to integrate the one-click opt-in feature into a campaign, especially for small businesses," says Alec. "Understandably, it's so hard to get small business owners to engage with digital outreach. If you send them to a form, you get a huge dropoff. The one-click has been a total game changer."
By this, Alec means that through Mixmax, he's able to send an embedded button within the email instead of just sending a link. This way, a busy restaurateur or manager doesn't have to fill out a bunch of forms online, or even type a reply. Alec can simply reach out to all the restaurants Seated works with to ask if they'd like to be included in a marketing campaign the Seated team is running.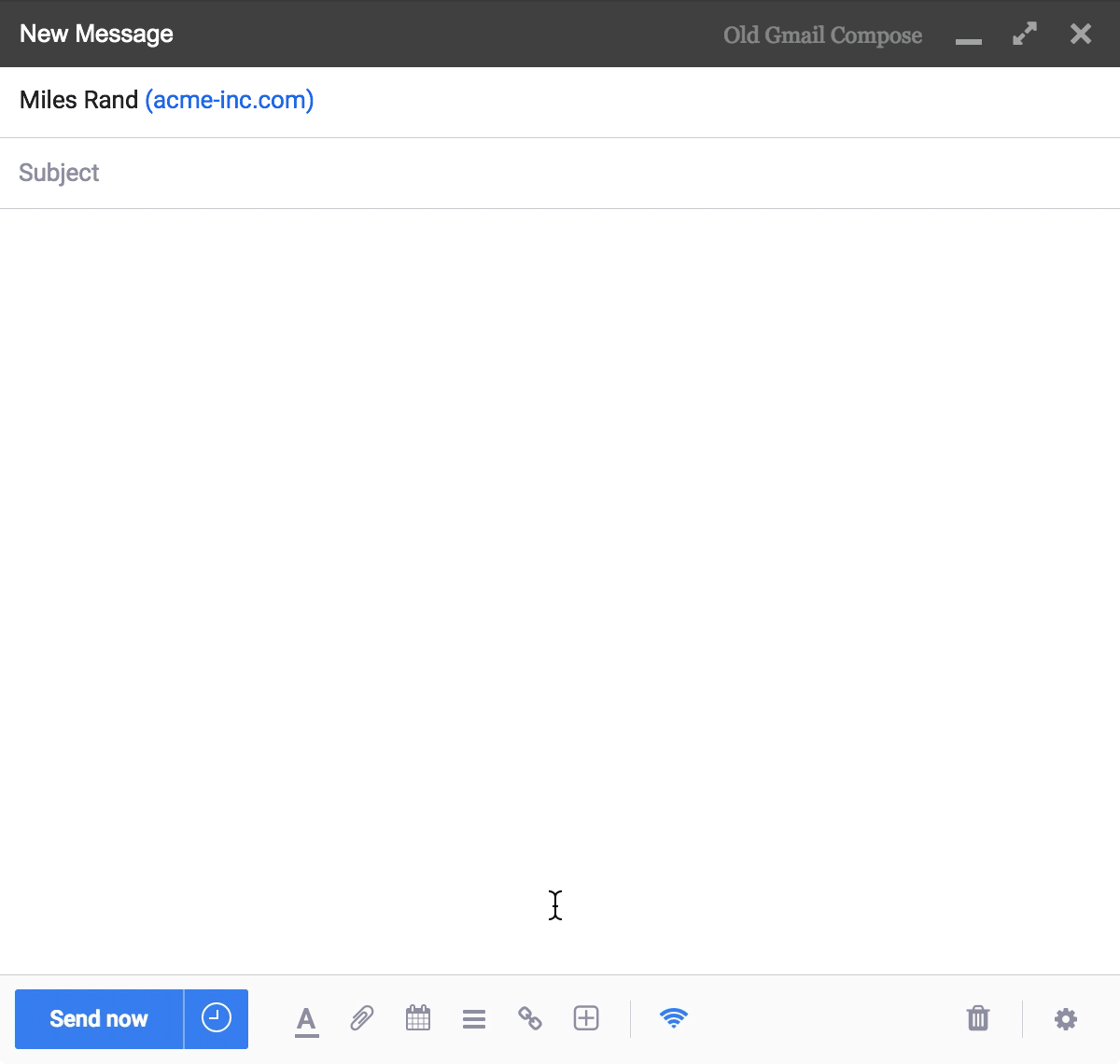 For example, during International Women's Month, Seated used this Mixmax feature to let restaurants nominate their teams to be featured in Seated's marketing campaign highlighting female-owned and run restaurants. And as restaurants did everything they could to win their customers back from third-party delivery apps, campaigns like this from Seated made it easy for restaurants to add a button to their Seated profile that sent new potential customers directly to their websites to order.
"Making it as easy as possible for our partners to promote their unique offerings, outdoor dining setups, takeout menus, and more to our members at no additional cost has made a material impact on sales for many of our restaurant partners," says Alec. "Our entire mission has always been to help restaurants increase their margins, and with tools like Mixmax, we can make it easier than ever before for restaurants to get the word out about their changing businesses."
With a clearer sense of when dining is allowed and not allowed, and partners like Seated guiding eaters to them, it's easier for restaurants across the country to sustain themselves during this difficult time, just as they sustain all of us who have been at home during lockdown—seated, takeout, or otherwise.