Now you can book a meeting without sending a single email. Embed your Mixmax calendar directly in your website, so clients and prospects can book a meeting immediately.
Here's a working demo:
Offer times on your website to fit almost any scenario:
Book on a round robin: offer times when any of your 5 reps are free
Book on multiple calendars at once: only offer times when you and your assistant are both free
Require your guest to provide information, such as a phone number, when they book
Log meeting confirmations to Salesforce
It's easy to embed your Mixmax calendar in your website. After you create a Meeting Type, copy a short piece of code, and paste it into your website's HTML.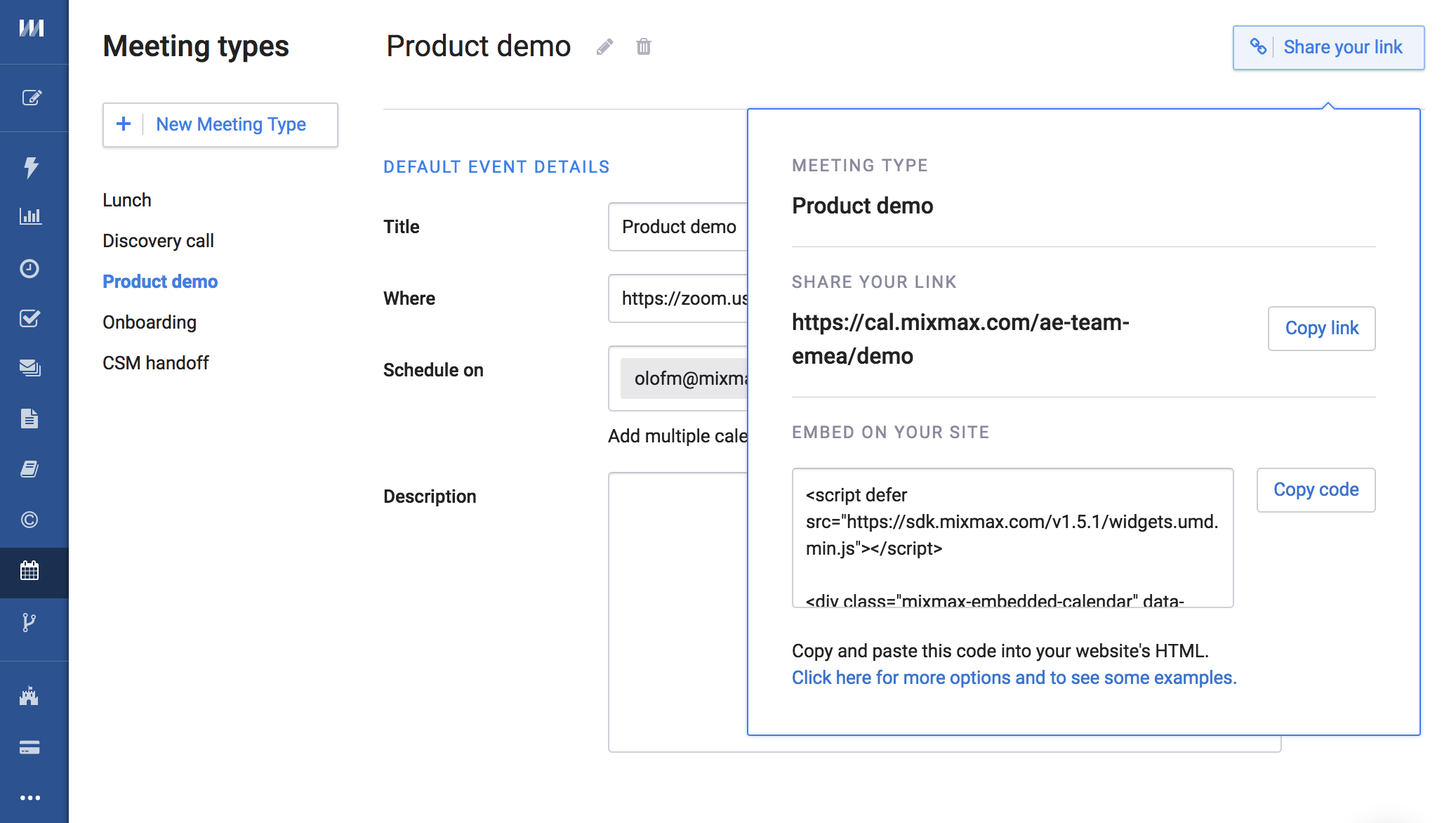 Want to book more meetings this quarter? Make it easy for clients and prospects by embedding your Mixmax calendar directly on your website.