Mixmax is a communications platform that brings professional communication & email into the 21st century.
We're excited to announce Mixmax calendar.
You can now book meetings even faster by sharing a link where prospects can book directly on your calendar.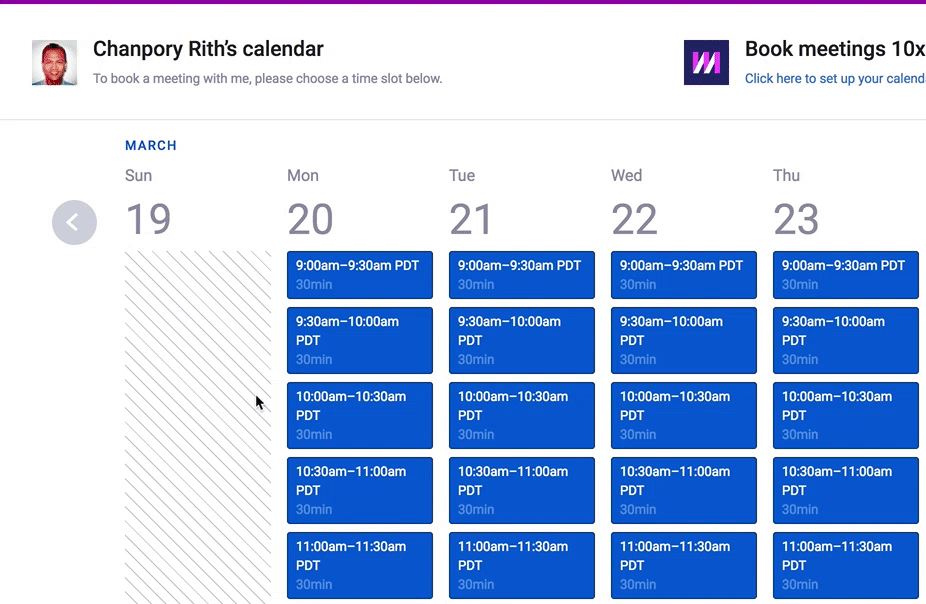 The beauty is in the simplicity of the calendar. Quickly book meetings with zero back-and-forth in three simple steps.
How it works:
Set up your availability - Customize the days, times, duration and maximum meetings per day that you're free to meet.
Share your link- Add your link to emails, websites, social profiles, or wherever you want. It works everywhere, on any device.
Schedule- Your guests pick a time and the meeting is added to both calendars instantly, without the back-and-forth.

But, we didn't stop there. All confirmed meetings sync directly to your favorite CRM, with automation rules working overtime in the background to send confirmations, follow-ups, reminders, and (coming soon!) integrate with multi-channel communication platforms.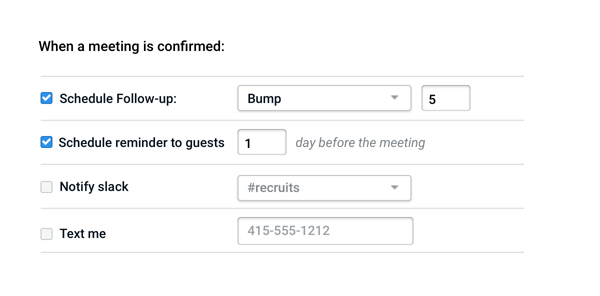 To top it off, we also introduced a nifty shortcut for inserting availability directly in an email. Just type /meeting and then the duration you want, and we'll automatically choose available times from your calendar.
Check out our new Mixmax Calendar today.