Mixmax is a communications platform that brings professional communication & email into the 21st century.
Mixmax Snooze is a great way to manage the flood of emails in your inbox. Snoozing lets you temporarily remove an email conversation from your inbox and bring it back at a time you specify. This keeps your inbox clean, while making sure you never forget an important conversation.
How it works
At the top of your email conversation, you'll see a snooze button. Click on that button to reveal a menu with a list of time options. Just pick a time you'd like for Mixmax to remind you about the email, and we'll automatically archive the conversation, then bump it to the top of your inbox at the time you set.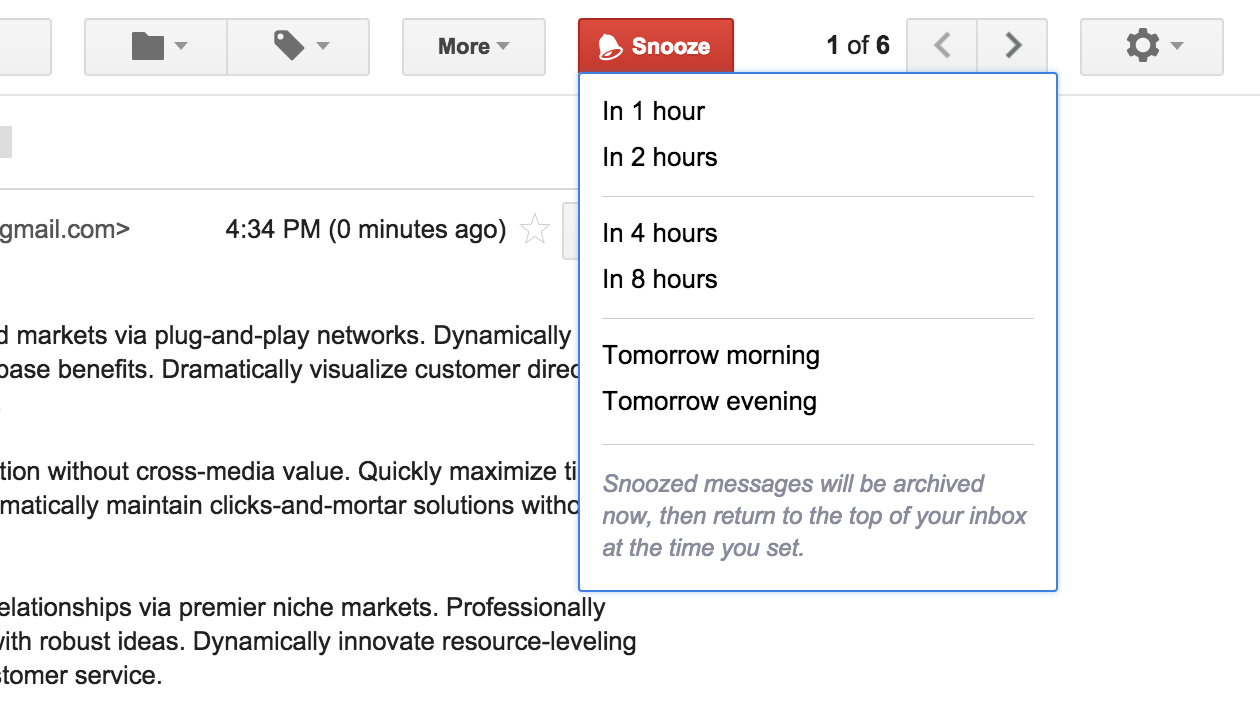 If you'd like to remove the snooze, click on All Mail in Gmail's left side bar, then open your conversation, and simply click remove on the notification bar at the top.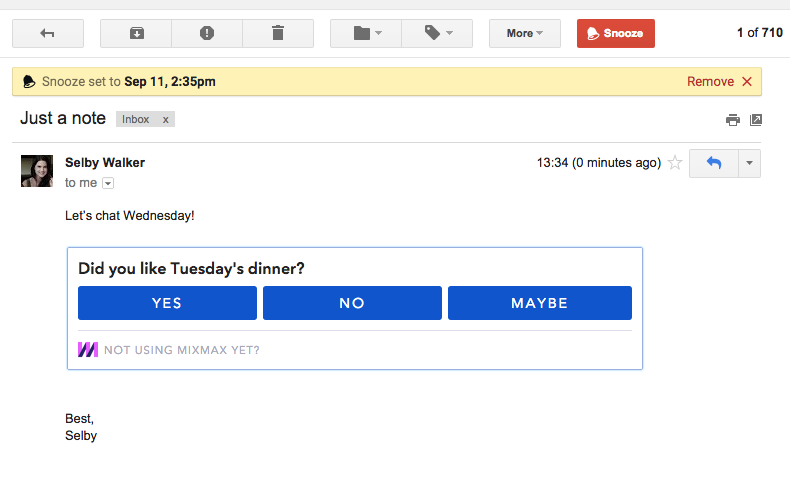 When the selected time has elapsed, a snooze notification will be automatically added to the email conversation as a reminder for you to follow up.
Install for free to try it out right now. Snooze is an essential tool for anyone who is serious about managing their inbox. If you have thoughts on how we can boost your productivity or supercharge your email, we'd love to hear from you. Reach out to us at hello@mixmax.com and follow us @Mixmax.