Mixmax is a sales engagement platform that brings professional communication & email into the 21st century.
Import, create and edit tables directly in Gmail using Mixmax
At Mixmax we believe in giving you the power tools necessary to make your communication rich and powerful. That's why we're introducing a feature that you've wanted forever in Gmail: a table button!
How It Works
There are three ways to insert a table into a Mixmax message:
By selecting Table from the message enhancement menu.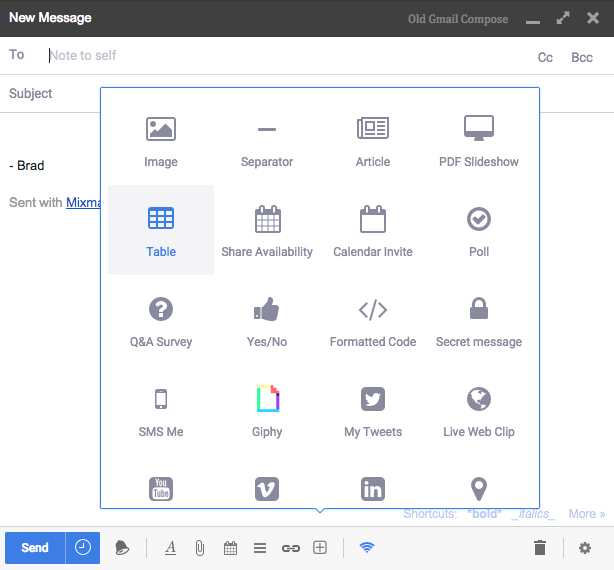 By using a command. Type /table <rows> <columns> on a new line in a Mixmax message and press enter.
By pasting a table from Google Docs or Microsoft Excel.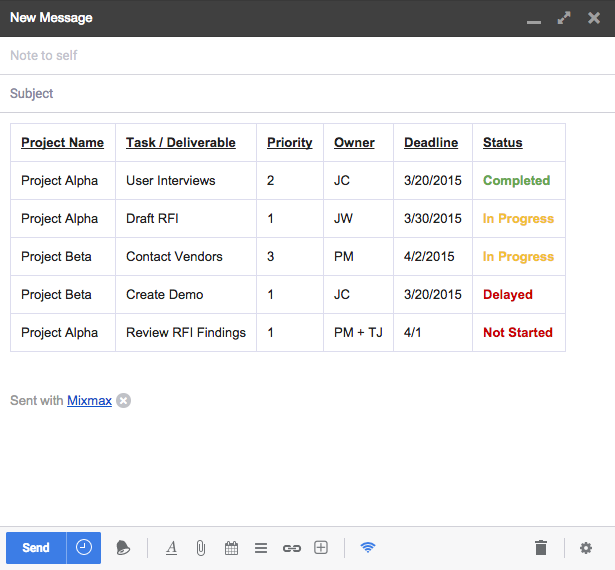 To modify rows and columns, right-click (Command-click on Mac) to get a menu of options. Don't worry about making a mistake – just undo and your content will come right back.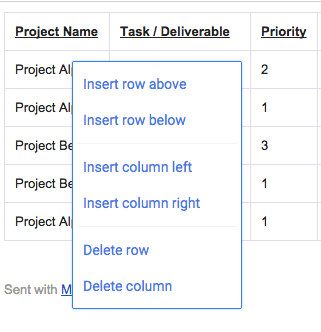 Tables + Templates = BFFs:
If you have a table such as a status report that you want to reuse, save it as a Mixmax template. This is yet another way the Mixmax platform powers up your email. Email us hello@mixmax.com or tweet us @Mixmax if you'd like to make one of your own!