Mixmax is a communications platform that brings professional communication & email into the 21st century.
Easily share any sequence with your team
With Mixmax Sequences, you already have the power to successfully reach your customers with automated drip campaigns.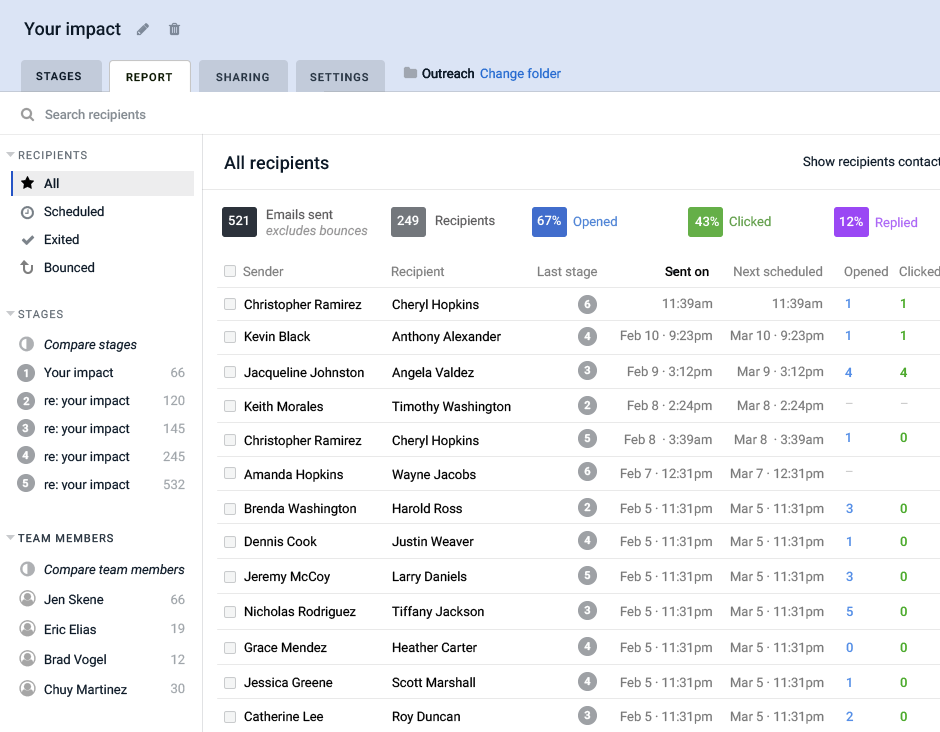 Today, you can help your team reach that same level of success, with our latest feature: Shared Sequences.
To share a sequence, just add your team or individuals in the Share & Confirm step when creating a new sequence. Or on the Sharing & Settings tab of an existing sequence.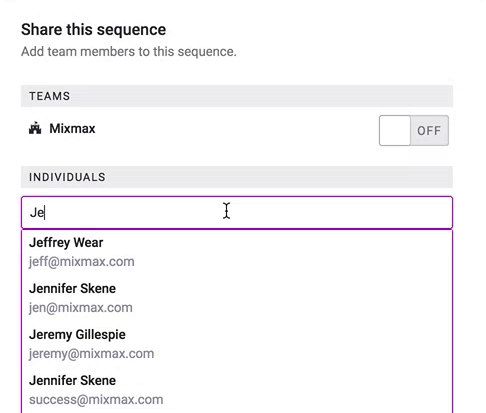 Shared sequences continues our ongoing effort to make your team both effective and successful.
If you're already on the Mixmax Growth plan, you can start sharing sequences right away. And if you haven't tried the power of sequences yet, get it free for 14-days.