Mixmax is a communications platform that brings professional communication & email into the 21st century.
Get ready for a complete overhaul of Sequences in Mixmax. Over the coming weeks, we'll be unleashing a slew of improvements to automate your outreach like a pro. Today, we're excited to roll out the top three requested features:
Edit your stages at any time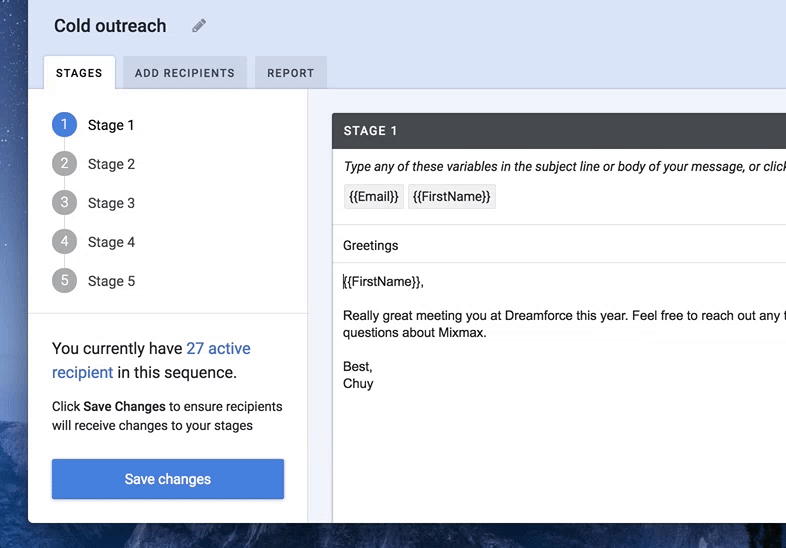 Need to fine-tune your Sequence after it's already launched? Just open any Sequence and make your edits in the Stages tab. If you don't have active recipients, we'll autosave. Otherwise, just hit Save Changes. Your updates go into effect immediately for all active and future recipients who haven't yet received the stages you edited.
Related Post: How to Write Email Sequences That Sell [Plus FREE Template]
Import Salesforce lists into a sequence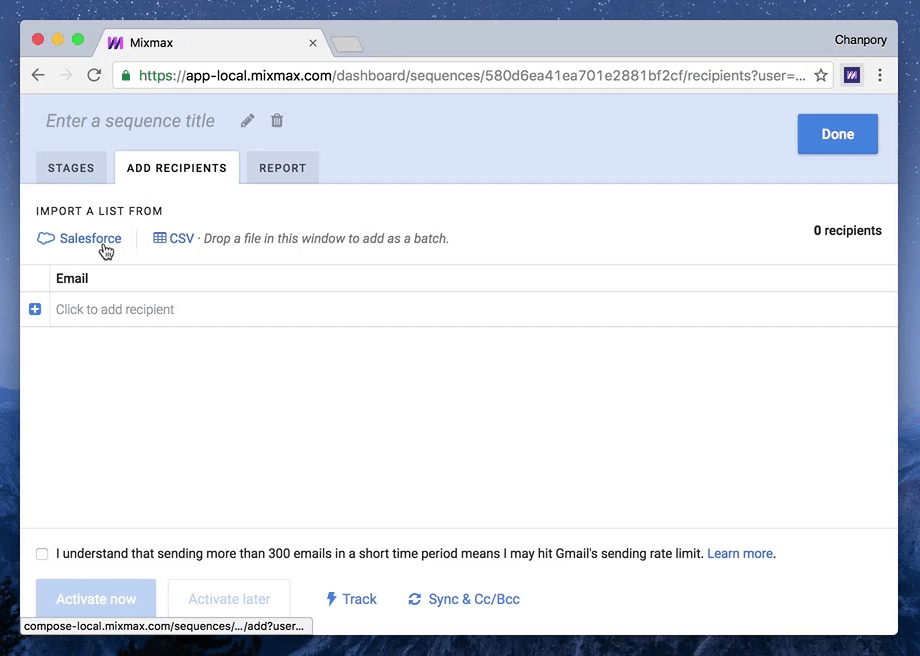 Tired of exporting CSVs from Salesforce? Now, you can import your Salesforce lists with just a few keystrokes. In the Add Recipients tab of any sequence, just click the Import from Salesforce button in the upper right. Here, you can search for any list of Contacts or Leads, and we'll import the records into your sequence, complete with all available fields.
Quickly remove a recipient from a sequence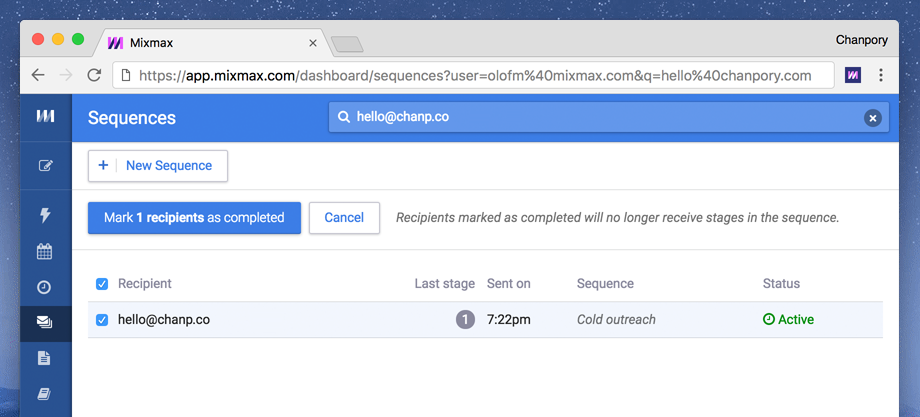 You no longer need to waste time hunting for a recipient to remove them from a Sequence. Just use the brand new search box at the top of your Sequences list. Enter an email address, and we'll search across all of your sequences for the right matches. To remove, just hover over a match and click Mark as complete.
Make the most of Mixmax
To use Sequences in all its glory, make sure you're on our Small Business plan. Salesforce import is available only on our Growth plan. If you feel left out, click here to get a free 14-day trial.
If you're passionate about taking external communications to the next level --- reach out to us at hello@mixmax.com and follow us @Mixmax.