At Mixmax, we're building the best and easiest to use product for revenue teams. Sequences are at the heart of that promise by allowing you to automate and personalize your outbound communications.

Today, they just got better and easier!
Reorder your sequence stages with ease
One of the most popular feature requests we've had from our customers is to drag and drop sequence stages. We heard you loud and clear, and it's available for you today!
1️⃣ Create a new sequence
🤚 Hover over the drag-handle to the left of the stage icon, and drag and drop. That's it!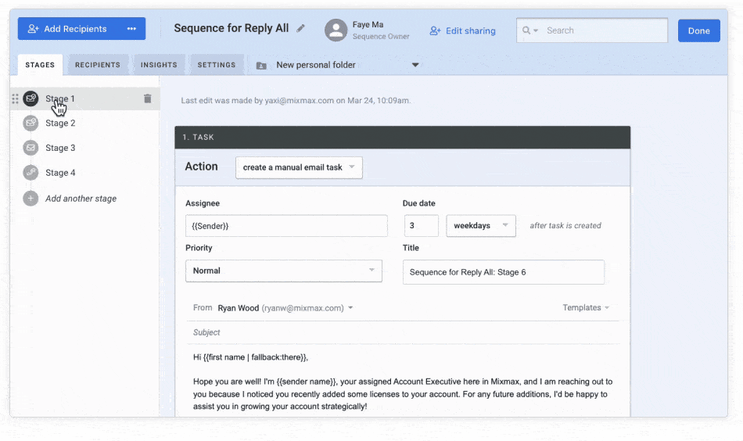 This feature is currently only supported for sequences that don't have any recipients added. This is to maintain the integrity of your sequence insights.

To change the structure of an existing sequence, we recommend:
1️⃣ create a copy
🤚 reorder the new sequence
You can learn more about this feature here.

Delete any stage in a sequence

You can now delete the first stage of any sequence that has no active recipients. Previously this was only possible on subsequent stages - weird, we know!
To delete a stage simply:
🤚 hover over the first stage of a new sequence
🗑 click the trash icon to delete it.

This means fewer clicks, less copy and pasting, and more time crushing it. Learn more about this feature here.

Are you looking to efficiently increase rep activity and automate your proven sales process? Request a demo and let us help.