Mixmax is a communications platform that brings professional communication & email into the 21st century.
We're excited to introduce a faster, simpler, and more personal way to create Sequences and add recipients to them. Here are the latest improvements:
Sequences, now as easy as 1-2-3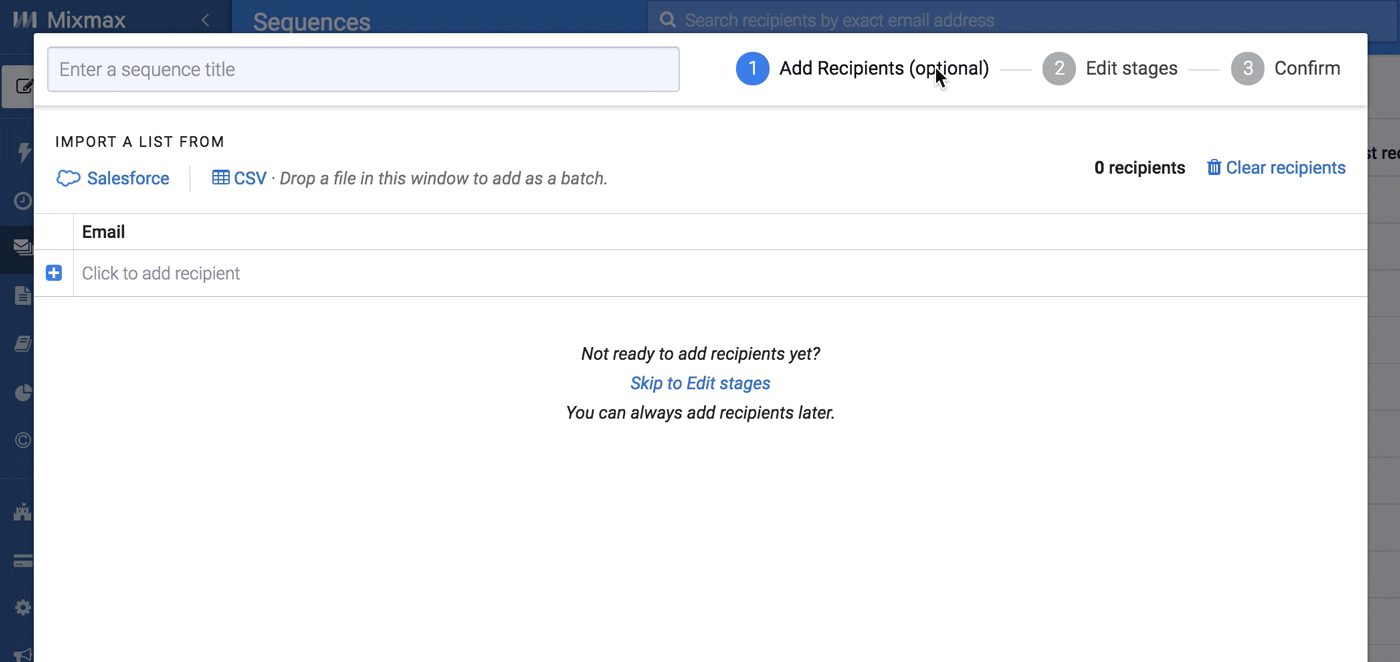 With our brand new Sequences editor, it's now much more intuitive to create a new Sequence. Just click New Sequence, then follow the steps. You'll be able to quickly add recipients, edit stages, and confirm your tracking and CRM settings.
Related Post: How to Write Email Sequences That Sell [Plus FREE Template]
Personalize before sending

You can now personalize a Sequence before sending a sequence. After you add your recipients, select recipients under Personalize for individuals, and make custom changes just for that person.
Add recipients instantly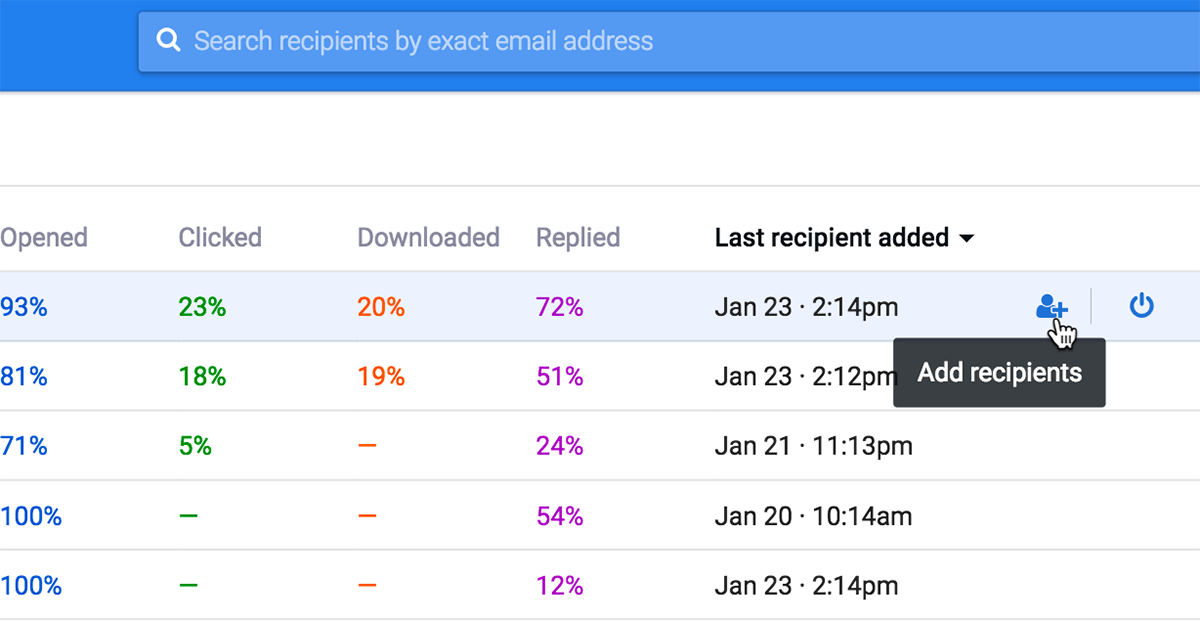 Instead of clicking around to add recipients, you can now do it right from the Sequences overview page. Just hover over any Sequence, and click the Add Recipients icon. You'll instantly get our new Sequences editor where you can add and personalize recipients.
Scale your outreach with Mixmax
If you're already on the Mixmax Small Business plan, you can use these brand new features right away. Personalization is only available on our Growth plan. If you haven't tried the power of Sequences yet, click here to get a free 14-day trial..
If you're passionate about taking external communications to the next level --- reach out to us at hello@mixmax.com and follow us @Mixmax.