Mixmax is a communications platform that brings professional communication & email into the 21st century.
We're excited to kick off the new year with something you've been longing for: Sequences directly in Gmail and Inbox. Whether you're launching a new campaign or simply want to insert an automated follow-up, Mixmax has you covered.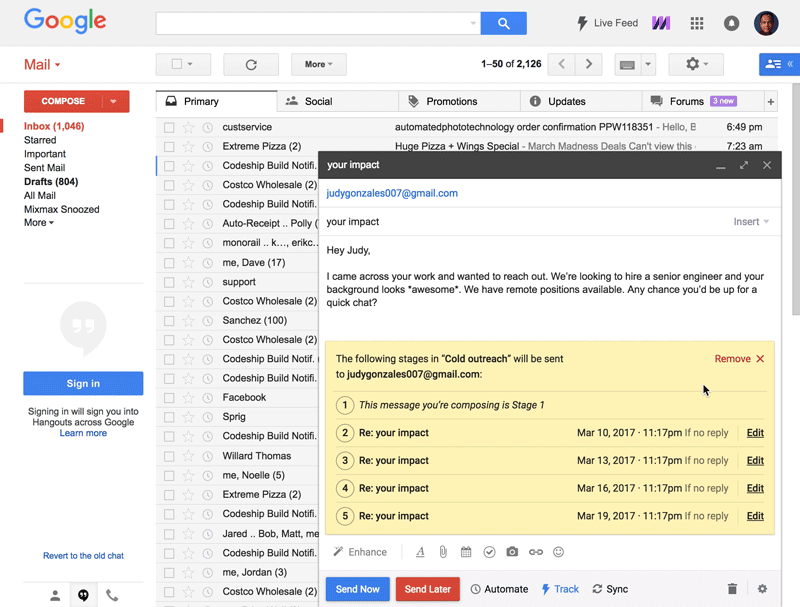 Related Post: How to Write Email Sequences That Sell [Plus FREE Template]
Access all of your Sequences from the 'insert' menu, in the top right of a new message window. When you select one, it inserts in the window, and all the stages and their triggers will be clearly displayed.
It's the fastest way to add leads, contacts, prospects or candidates directly to a campaign. Once someone's added, they'll show up in reporting in the web app, where you can pause the Sequence if you need to.
If you're excited reinventing email and communications, we'd love to hear from you. Reach us on Twitter: @Mixmax.
Related Post: New at Mixmax: Sequence, Outbox, Meeting Template Refinements