Whether your team is not hitting their number due to market conditions, uncompleted tasks, or too many manual tasks, having your team's performance under your fingertips is more important than ever.
Introducing Sequence Task Reports

The most organized revenue teams use Tasks in Mixmax Sequences to drive workflow and stay on top of their daily workload. Our new Sequence Task report helps you understand what everyone in your team has been up to.

Now you can:
👔 Get an overview of your team's performance
🧑‍🤝‍🧑 Help identify actions for coaching
🎯 Track against the goals you've set
To view the task report:
📊 Click on Reports and choose either Users or Groups
👉 Choose "Completed Sequence Tasks"
🔢 Click on any of the column headers to sort by task type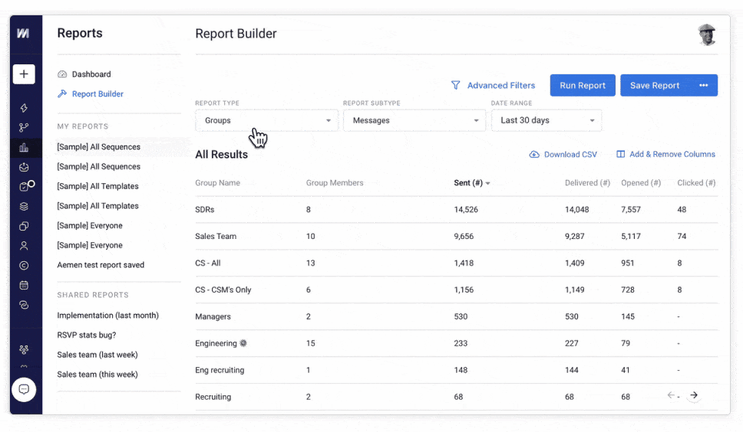 Tasks are only available on our Enterprise plan. Request a demo if you would like to see it in action and increase your team's productivity! You will also benefit from advanced automation and improved administration and governance.