Doing more with less and understanding which campaigns result in revenue are two topics concerning most sales and marketing leaders.
Our latest release won't just enable you to tie revenue outcomes to Salesforce campaign initiatives; your sales and marketing teams will get time back to make more impact.
Introducing automation for Salesforce Campaigns

Now you can:
💁 Automatically add sequence recipients as campaign members to Salesforce Campaigns.
⏭ Automatically update the status of campaign members when, for example, these recipients move to the next stage.
How?
🔢 Create a rule selecting a Sequence trigger and Add/Update campaign member in a Salesforce Campaign as the action.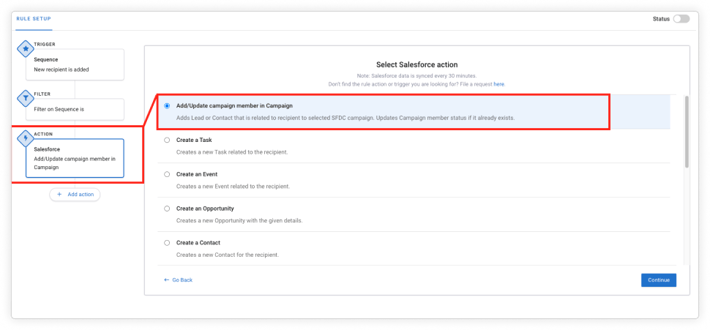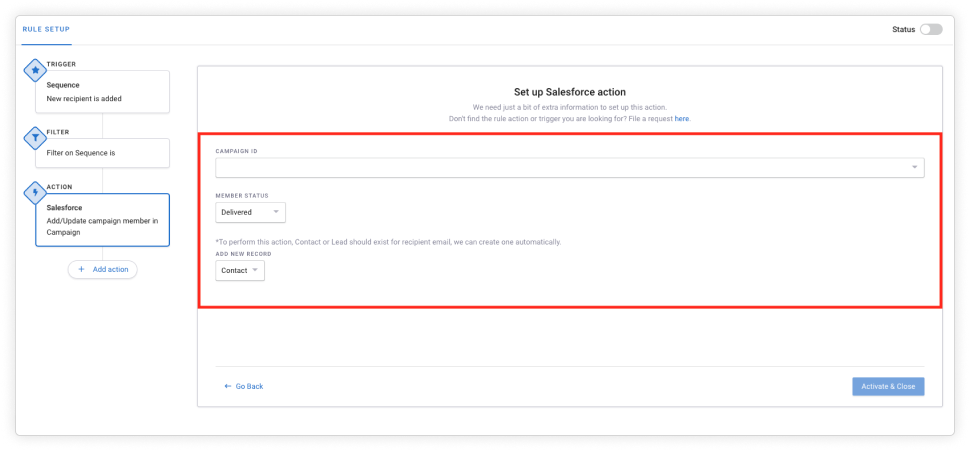 Your Salesforce campaign members will always be kept up to date automatically. Follow these steps to set it up.
This will help you properly attribute revenue and better understand what is effective in generating pipeline.
But that's not all. We know timing is everything. And reporting in real time is what enables you to take action faster.
Real-time activity information for Salesforce tasks
⏰ Get the details of the precise time when an activity was performed (for example, when an email was sent or received), so you can get accurate reports and act on time to delight your customers.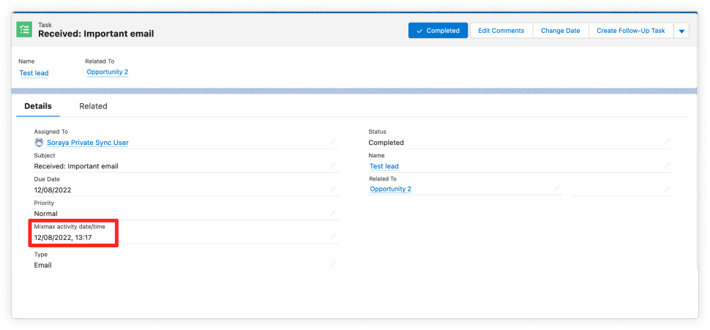 How?
👩🏻‍💻 Configure a custom field in your Salesforce Activity object and Mixmax Activity date and time will be automatically populated! Learn more about syncing to Salesforce here.

These new features are available on our Enterprise plan. Interested in learning more? Request a demo