Mixmax is a communications platform that brings professional communication & email into the 21st century.
Do you know who's not replying to your emails? Do you know who never RSVP'd on your invites? Do you know who has the lowest reply rate on your team so you can coach them?
We're excited to announce that Mixmax answers any critical question about your team's communications with customers, prospects, and candidates.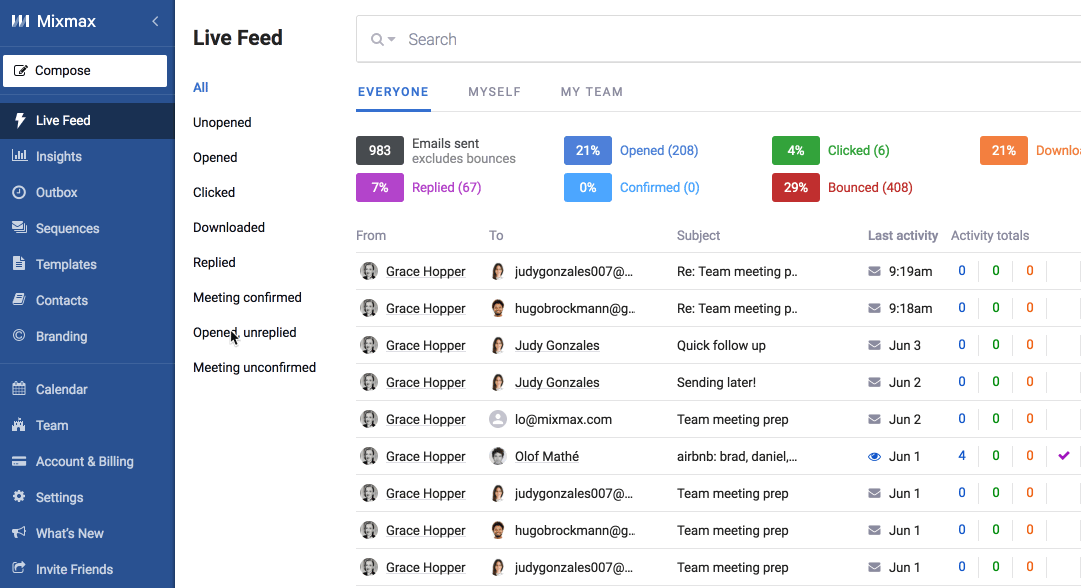 To give you critical insights when you need them, we've overhauled the Mixmax Live Feed and Insights sections with a brand new UI and revolutionary search capabilities.
You can now tell:
Who has read but not yet replied to your emails
Who has seen but not yet RSVP'd to your invites
Which emails or sequences are driving opens and confirmed meetings across your team
Who has the best open, reply and meeting booking rates across your team
& much more...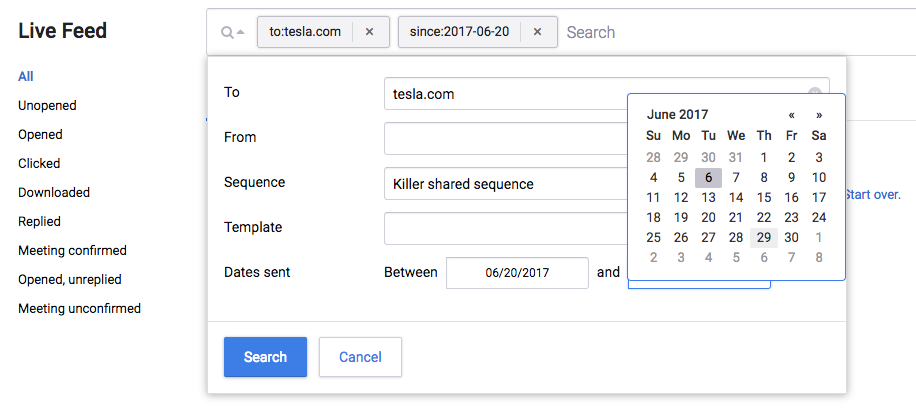 In both the Live Feed and Insights section, you can make your own reports to get the results you need. You can filter by all templates and sequences or particular ones. You can filter results by specific domains, so you know who's interacting with your most important accounts. And if you're on Growth - you can filter on specific Salesforce Accounts and Opportunities.
It's never been easier to measure the success of your outreach.