2. Invest in remote-friendly business tools
Sales teams need the right tools to close deals and grow a company's revenue. In a remote environment, those tools are technological ones.
A sales engagement platform like Mixmax helps sales leaders organize their reps' daily workflows, automate repetitive tasks and empower them with the tools they need to build pipeline and sell.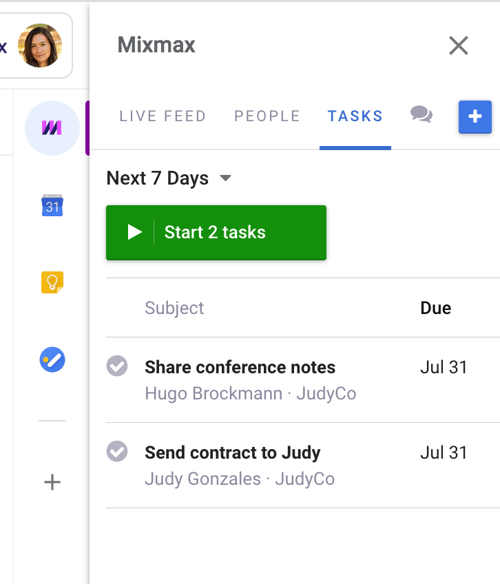 Mixmax's task manager within Gmail
Next to the sales engagement platform, arguably one of the most important investments a company can make is a premium voice platform that integrates with their business' CRM tools. An Invoca report found that most customers want to call businesses directly, preferring to live chat by phone with a representative to work through questions or concerns. This report reinforces the power of voice and the desire for human contact during the buying or purchasing process.
Over the past two years, many sales leaders turned to internet voice providers like Aircall, a cloud-based phone solution for call centers and small to medium-size businesses. Aircall's advanced voice platform integrates with popular company systems—like Slack and Salesforce.
Robust integrations allow for seamless and improved business communications, no matter which software you're using to manage customer interactions with information being shared across all platforms. This supports successful remote salespeople and sales activities by promoting efficiency and productivity regardless of what channel sales reps are working in.
Other benefits of call solutions like Aircall are the features that enhance workflow and even enable live coaching.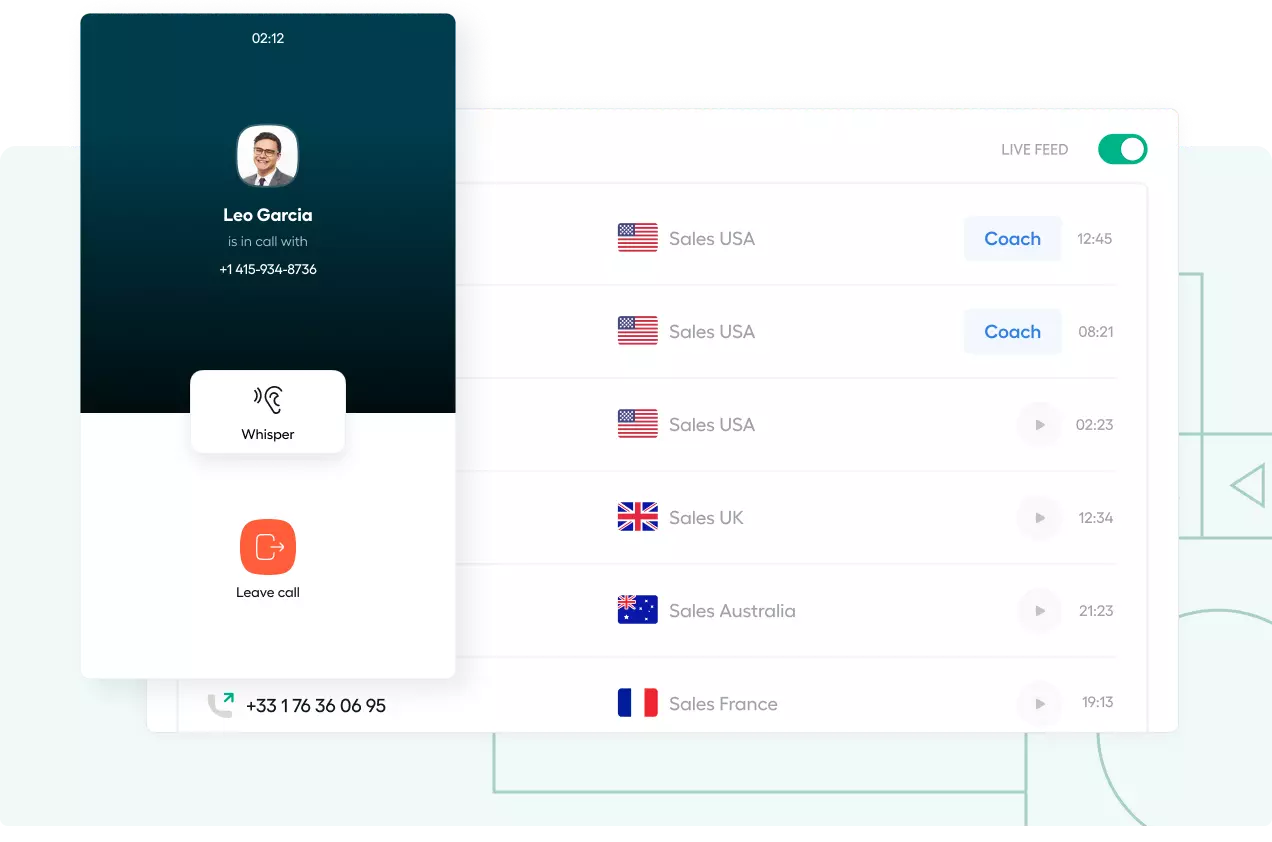 Aircall shows how easy it is to coach sales reps on sales calls