Mixmax is a communications platform that brings professional communication & email into the 21st century.
Today, we're reinventing email analytics with our new Live Feed. The Live Feed shows all of your analytics information in one place; consolidated and searchable.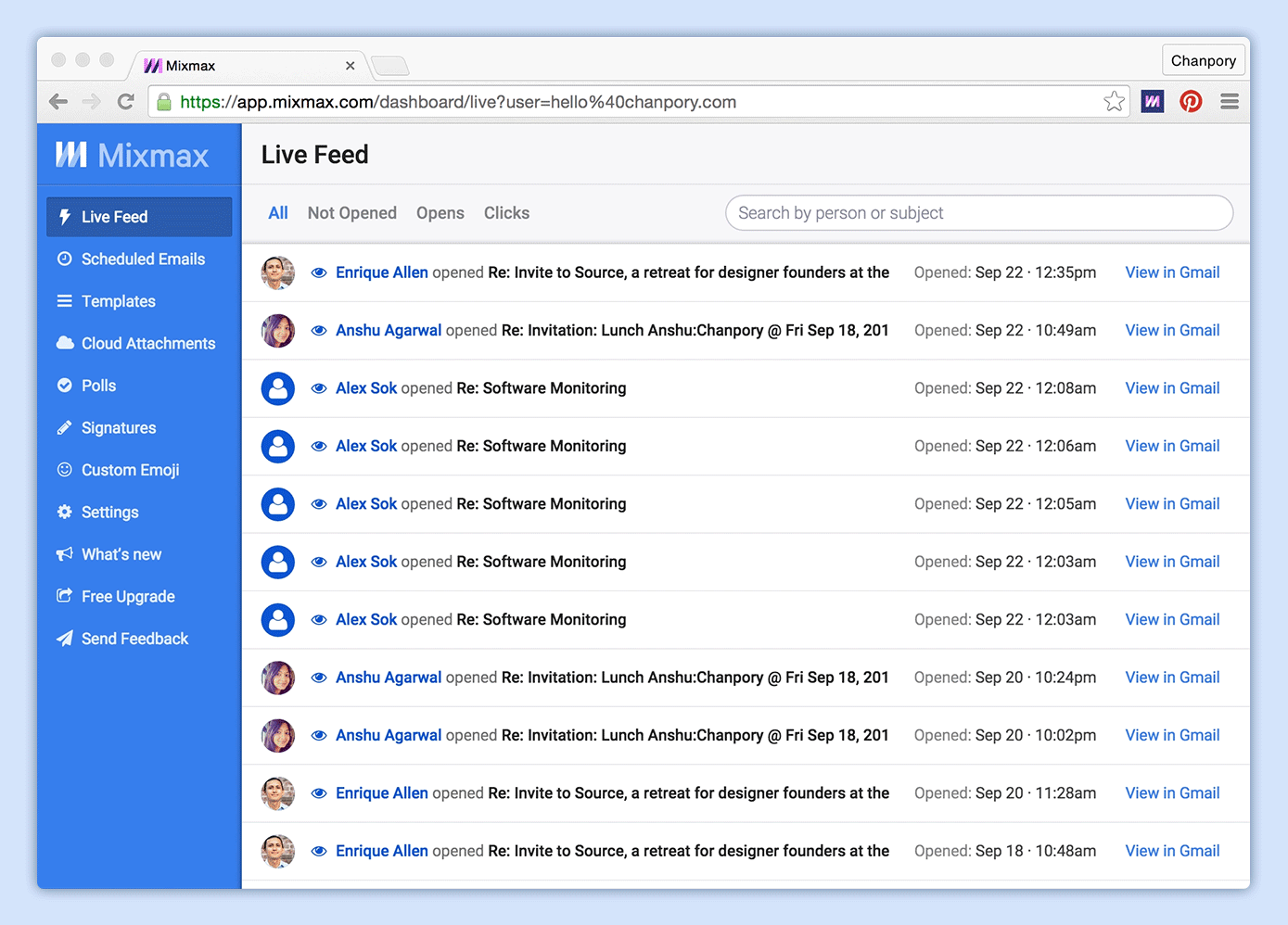 At Mixmax, we're committed to bringing email to the 21st century. A critical component of this mission is giving you actionable data on your communications. After all, you'd never build a website or an app without analytics, and up until now, you didn't have proper analytics for your email.
Did that sales lead actually download the proposal you created?
Did that candidate click the YouTube link to see the founders explaining the company's mission?
Did that engineering lead at the company you're selling into review your integration plan?
The new Live Feed helps you answer questions like the above. It changes everything.
The Live Feed is accessible from within your Inbox via the blue button or directly at the top of your dashboard.

You can filter to see who has and hasn't opened your email, clicked on links or downloaded your attachments. You can search for any recipient or subject line. It's the only way to determine how to follow up.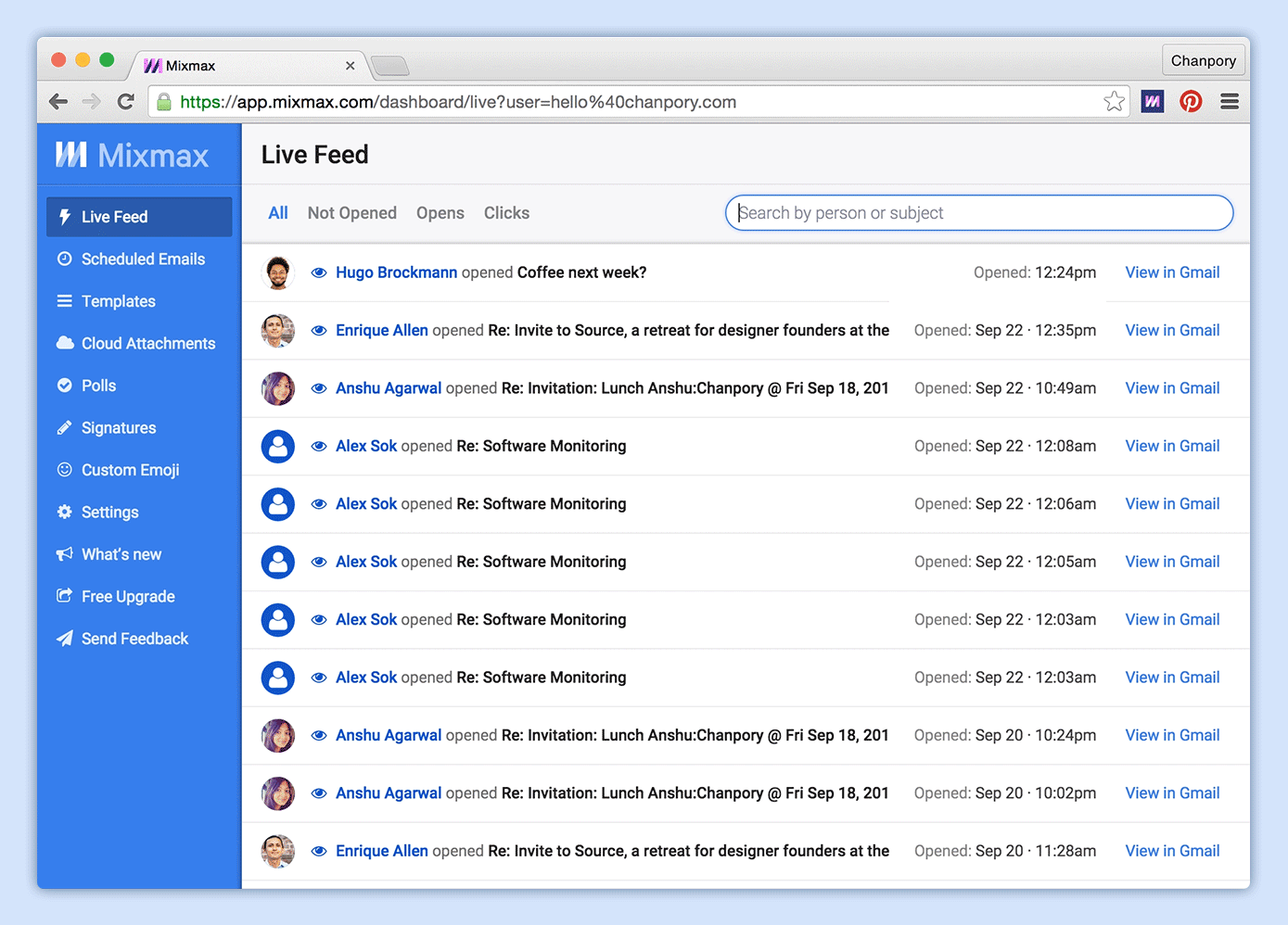 Install Mixmax for free to get the complete overview of your email analytics. Oh and we're hiring, so if you want to bring email to the 21st century --- reach out to us at hello@mixmax.com and follow us @Mixmax.