Mixmax is a communications platform that brings professional communication & email into the 21st century.
Today, we're excited to announce a ground-breaking new feature: Liquid Markup. Now, you can tailor your messaging to every person you're contacting, at scale.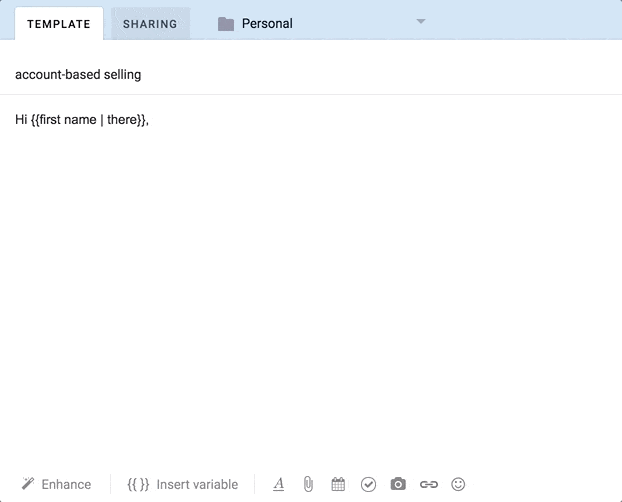 If you're in sales, you know how critical this is, and you know it's a cornerstone of account-based selling (ABS). You should tailor your outreach to each of your leads and their specific roles. You need to understand what each role is trying to achieve, articulate how your product solves their particular problems, and close with a CTA that resonates with their specific situation.
As an example, say you have different messaging for managers vs. individual contributors. Mixmax lets you insert if-statements into your sequences like this:
Did you know you can 3x your reply rates with Mixmax and close more deals?
So if they're a manager, they receive one articulation of the problem that your product uniquely solves. If they're an individual contributor, you communicate exactly what they need to hear.
All of the variables are pulled directly from Salesforce, and if data is missing for individual leads, you can add fallbacks like the below:
Hello
We love what you're doing at .
... as an expert in
Read more about it here. Remember, there are no shortcuts to writing great email copy, but there is a shortcut to sending hyper-personalized emails at scale. That shortcut is Mixmax.
Liquid Markup is only available on the Mixmax Growth plan. Get a free trial here or contact sales@mixmax.com.