Ever wish Mixmax was even faster? Well the wait is over!
Introducing Mixmax 2.0—a smoother and more-reliable experience, including a new, blazing fast email editor and improved compatibility with other extensions you love like Grammarly 🙌.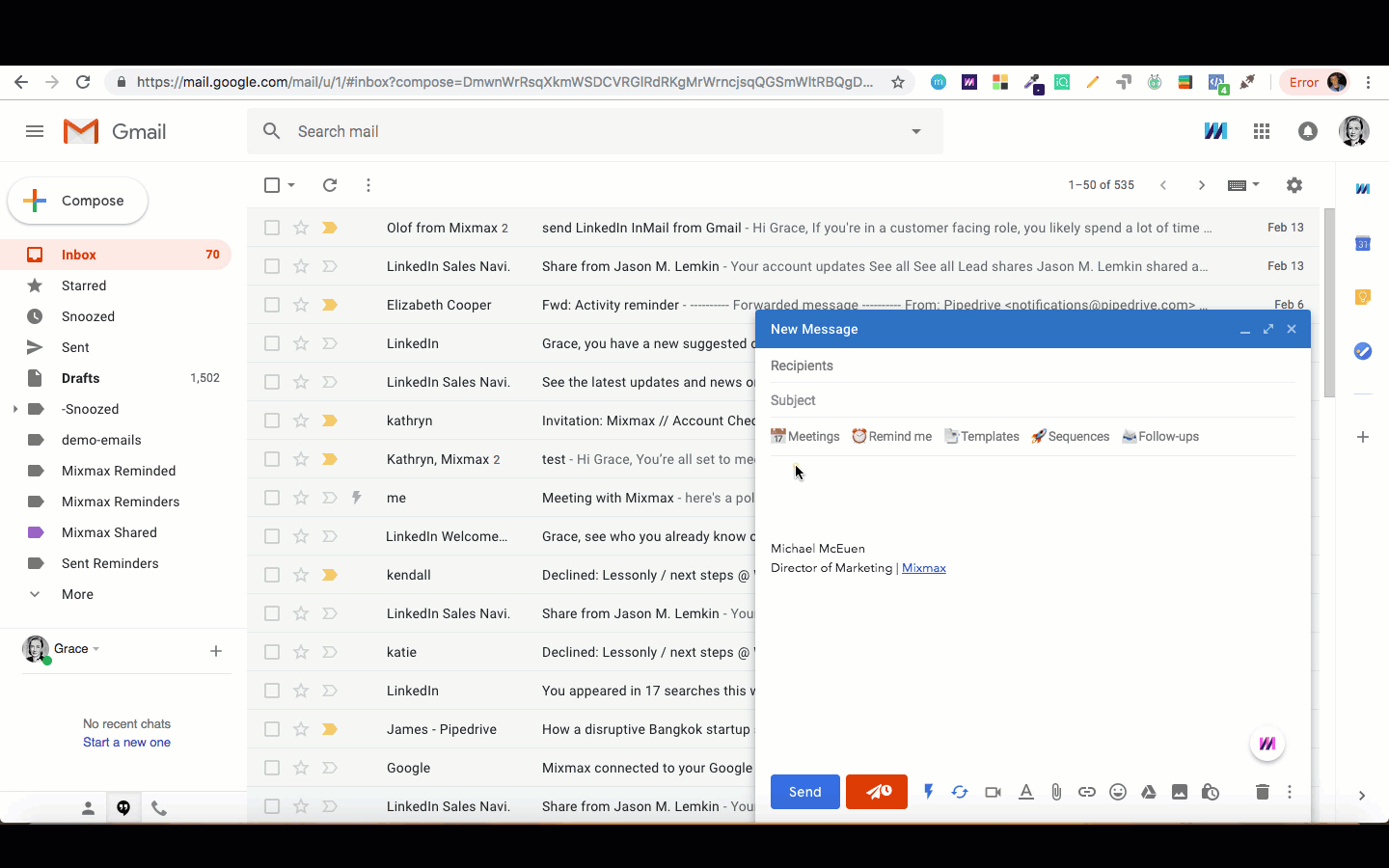 The improved, easier to use interface, includes access to new features like our Beast mode task manager, Dialer for your inbox, Auto creation of new leads in your CRM, and integration with LinkedIn Sales Navigator—including the ability to send InMail. Learn more.
Mixmax 2.0 is available for all new users starting today. Existing users will be migrated over in waves in March, and if you want to make the switch already now you can do so in settings.
New to Mixmax? Sign up for a trial!

Check us out on ProductHunt!