Mixmax is a communications platform that brings professional communication & email into the 21st century.
Introducing Mixmax Rules: a new way to automate your most important sales workflows. To access Rules, go your Mixmax dashboard, click Settings, and click Rules & Webhooks.
Here are three awesome things you can do with Mixmax Rules:
Send sales collateral prior to a meeting
Tired of forgetting to email over collateral prior to a meeting? With Rules, you can have Mixmax automatically send an email to meeting participants when they confirm a meeting with you.
Say you schedule sales meetings to demo the product. First, create a sequence with a template of what you want to email: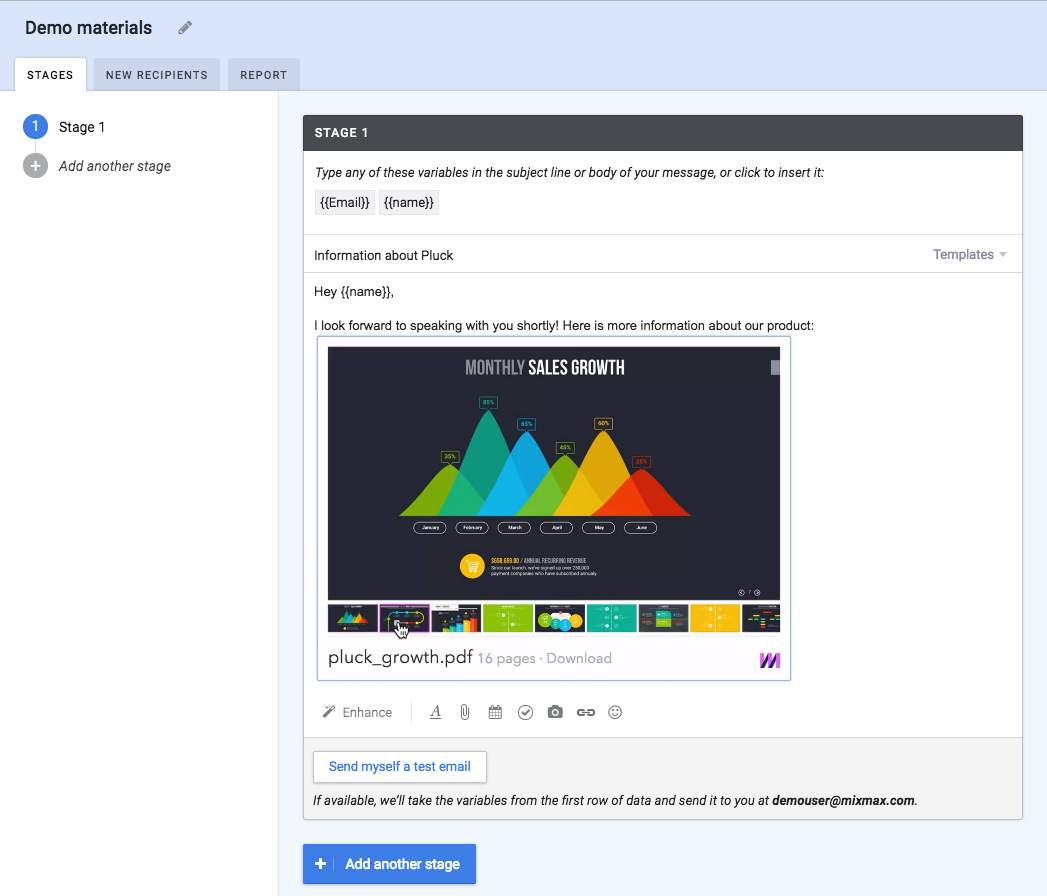 Then set up a rule to automatically send the first stage of the sequence to anyone that confirms a meeting (with demo in the title):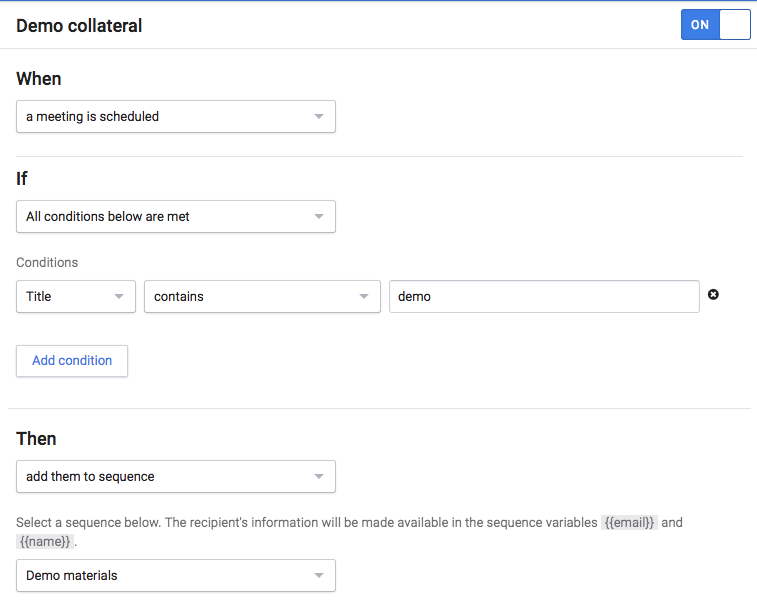 Then all you need to do is send your availability using Mixmax. The rest is magic!
Collect customer information using a poll
If you're like us and frequently use Mixmax Polls to learn more about a customer's interest in your services. You often send polls that look like this:

You can set up a rule to automatically email leads interested in Advertising using a sequence: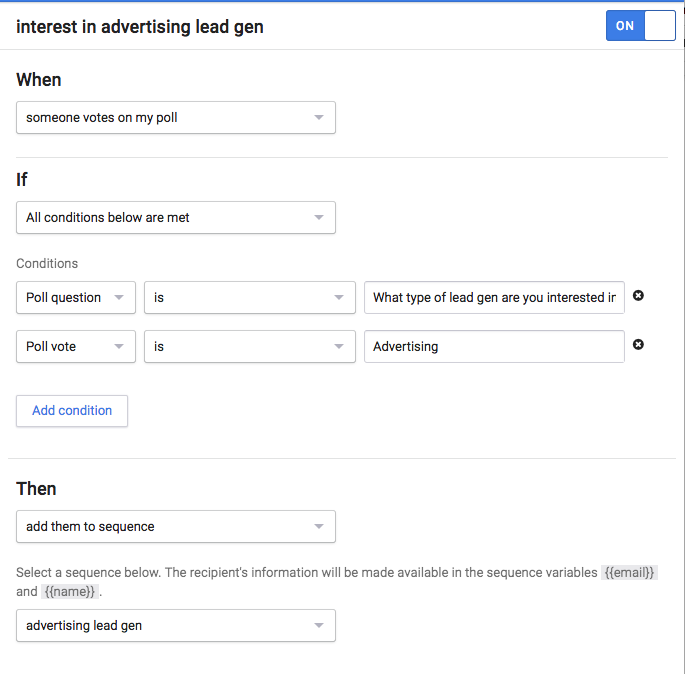 Forward urgent emails to your phone
If you're away from your inbox and someone emails you with urgent in the subject, you can forward the message to your phone via SMS. Don't want to be disturbed during the day? No problem, use the time of day condition: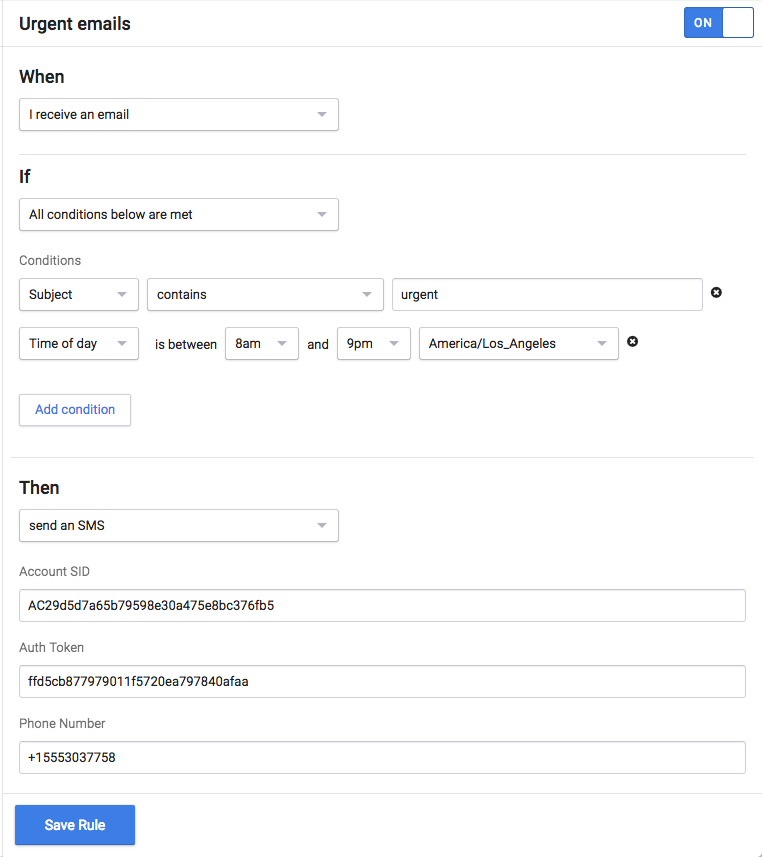 This is yet another way the Mixmax platform powers up your email. Email us hello@mixmax.com or tweet us @Mixmax if you'd like to make one of your own!