🦸🏻‍♀️

Every superhero has a sidekick


Context is key when it comes to personalized outreach. You need to really know who the person you're about to call or send an email to is.
Before you dive into your next task, you can quickly access key information all in the same view (in Gmail or the Mixmax web app). With this effortless flow, you can stay in the zone and work like an outreach superhero.

🕵🏼 Research like a pro by viewing their LinkedIn profile and recent activity without leaving your Mixmax Task dashboard or Gmail.
💬 Effortlessly view activity and meeting history to recall your last interaction with each contact.
🏋🏽 Access lead, contact, or account details pulled from Salesforce, without juggling tabs.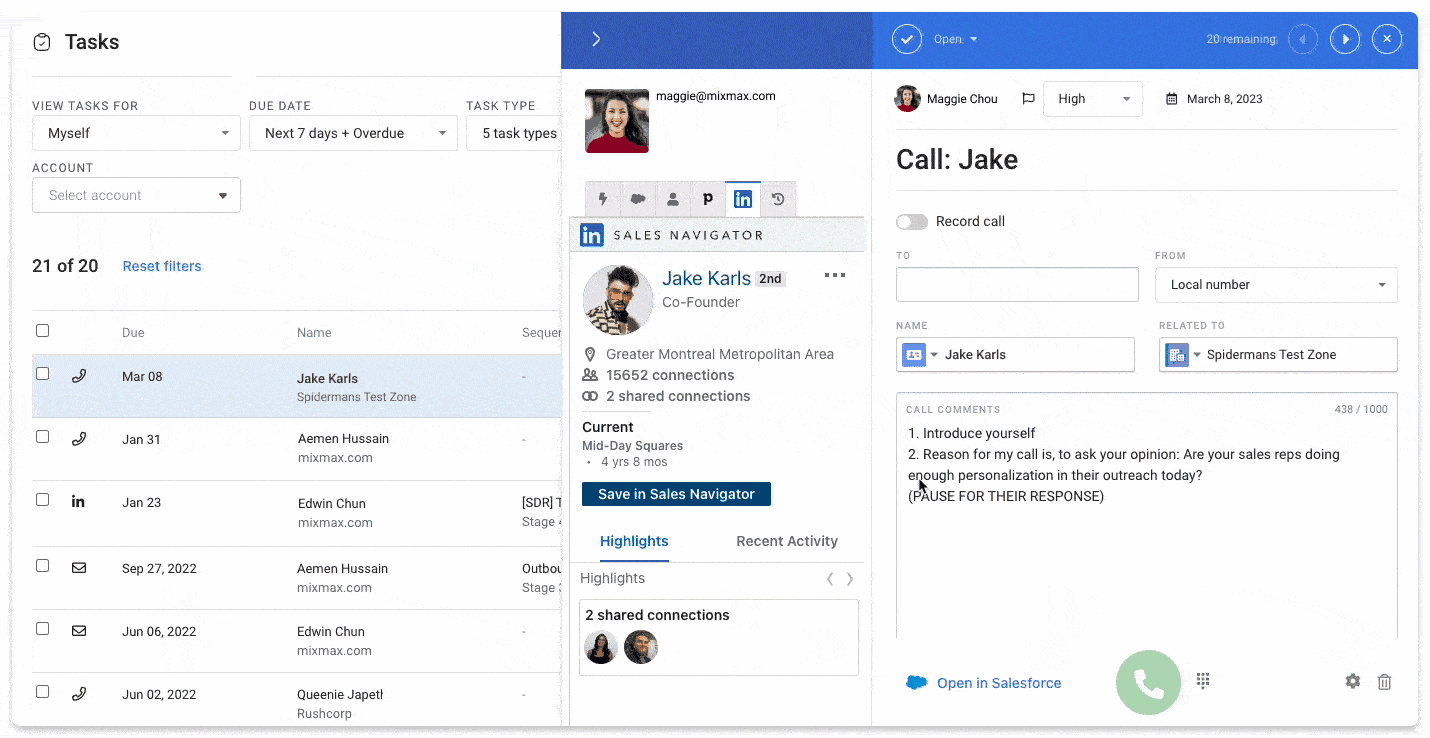 📊

You asked and we delivered: Call reporting is here!

From monitoring recent calls to analyzing performance across the team, our call reporting makes it easier to maximize your impact. With this powerful new reporting view, sales leaders can give their teams the insight they need to achieve quota.


📈 Access your team's high-level call activity.
🗂 Review a detailed call history breakdown.
🎧 Listen to the call recording directly within the report.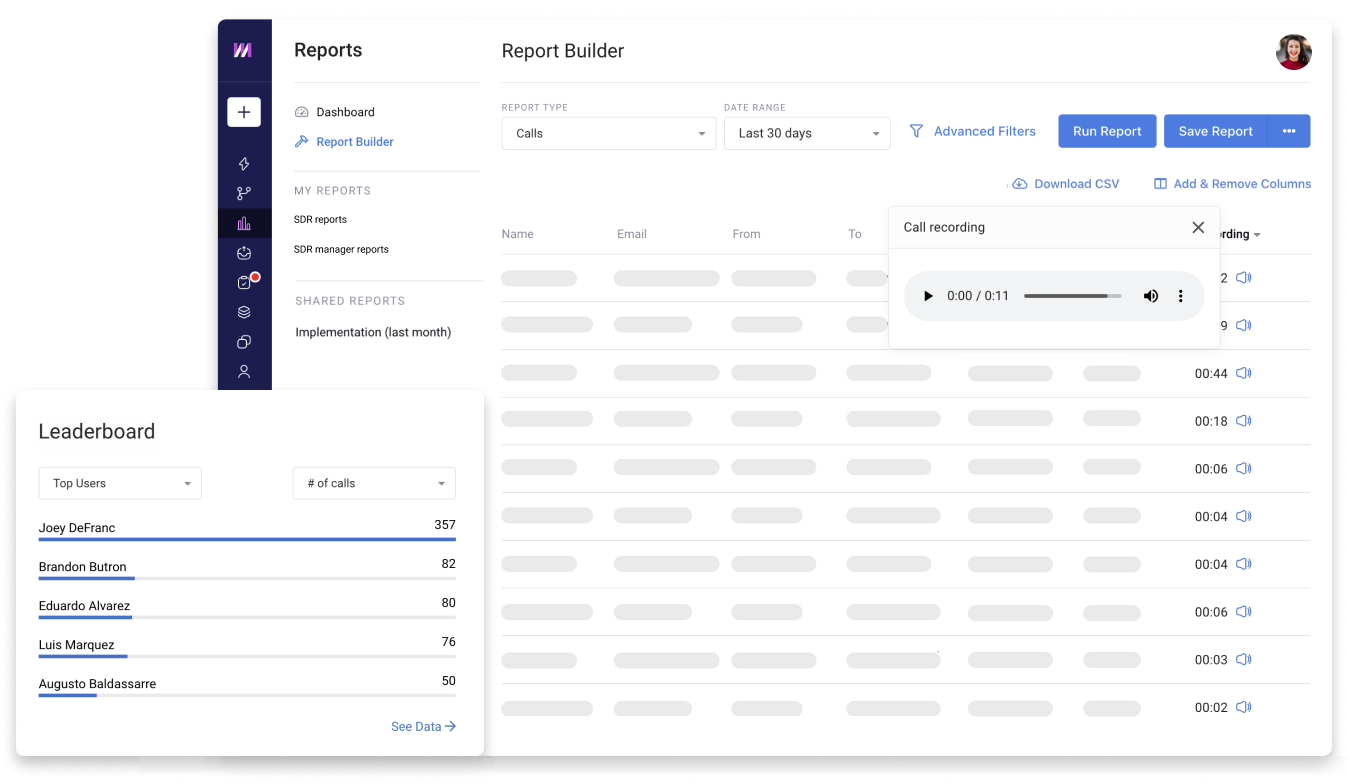 These features are available on our Enterprise plan. Request a demo to speak with us and learn how your team can benefit today.